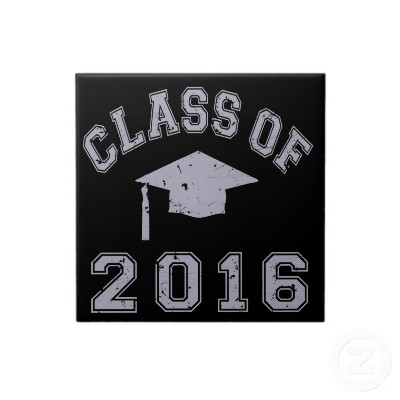 We know how to recognize these young men with those famous nametags, but who really is the freshman class of 2016 and what do the school's administrators and teachers think of the class as a whole?
The first six weeks are in the books for Jesuit's freshmen class of 2016. For some, it's been a rather easy transition with many friends from middle school joining them at Jesuit. For others, the transition has been more difficult due to a number of factors.
Regardless of how well the school year has gone for the freshmen, let's take a look at just what constitutes the class of 2016.
Profile
First and foremost, it is important to note that this freshmen class is the largest that Jesuit has ever accepted, according to freshmen counselor Corey Marr, with 287 members.
Nowadays, it seems that diversity percentages (who can accept the most ethnicities, the most minorities, the most religious backgrounds, etc.) are all the rage among admissions at the nation's leading universities.  In fact, the Stanford University Class of 2016 profile details that 21% of undergraduates are Asian American, 14% are Latino, ten percent are African American, seven percent International (from 89 different countries), and three percent American Indian, Alaska Native or Native Hawaiian. Clearly, Stanford put up some impressive numbers, but so did Jesuit by creating a class where approximately 29% of the students are diverse.
As a catholic school rooted in a Jesuit education, 81% of freshmen in the class of 2016 identify themselves as Catholics.
In terms of geographic analytics, it is also interesting to note that students in this class come from all over the Dallas-Ft. Worth metroplex. In fact, Jesuit students in the class of 2016 come here from 73 different middle schools and take residence in 76 different zip codes.
Aside from diversity, geographic location and middle school, the class of 2016 certainly packs an academic punch. The class scored well on its entrance examinations and also displayed academic excellence in middle school. More specifically, the average ISEE stanine was a 6 (out of 9) in all four categories (reading comprehension, verbal reasoning, quantitative reasoning, and math achievement) and the average incoming grade point average was an A- in core academic courses.
Taken together, the aforementioned statistics certainly set the scene for an intriguing and promising class. That said, let's now take a look at how administrators and teachers view the class.
Perceptions
Among responses from key administrators and teachers who teach freshmen alike, several key themes emerge.
For one, Assistant Principal of Academics Mr. Benjamin Kirby, Mr. Fred Donahue, ASC Assistant Director and Assistant Principal for Academic Operations, and Freshmen Counselor Mr. Corey Marr all shared similar thoughts regarding a general sense or aurora of reservation. "Quieter is not the right word," remarked Kirby, "but I would definitely say that they are more reserved," something that Donahue and a few seniors attribute to iPads. "Rather than [the freshmen] engaging all the time with each other like the freshmen before, these freshmen are more into and honed in on their iPads," says Donahue. On a similar note, Marr characterized the freshmen as "very cautiously outgoing"; however, he also noted that "the class is very well-mannered and polite."
Speaking of manners, both Tim Host, Admissions Director and Freshmen Counselor, and Assistant Principle of Student Affairs Mark Knize expressed their appraisal of just how well the freshmen class has behaved, "I found them to be particularly impressive at the freshmen mixer. They were good hosts. For a class that has only been here 5 weeks when that happened, I thought they treated the guests really well," Knize asserted.
Ironically, Host described how the admissions committee was "a little worried about some of the stories [they] had heard that [the incoming freshmen class] was a more rambunctious group." Luckily, Host exclaimed that he has "found that they are really cooperative and polite" nonetheless.
Jesuit's renowned teachers also provided key insight that goes into the realm of the classroom.
"Transitioning" is the one succinct thought that Joe Nava, an Algebra 1 and Honors Algebra 2/Trig teacher, had to add regarding the characterization of his freshmen students.
On the other hand, Biology and Honors Biology teacher Dr. Todd Gruninger described the freshmen using the key words, "quiet, funny and perceptive." Surprisingly, Dr. Gruninger also noted that the freshmen, the first class ever at Jesuit to have iPads as freshmen, are "technologically challenged." One would usually assume that the younger the children, the more adept they are at using technology, but this has not always been the case—at least with the students in his classes.
"My group of freshmen are very intelligent," freshmen Algebra 1 teacher (as well as Honors Advanced Algebra II/Trig and AP BC Calculus) Andrew Dondis remarked. "They are learning how to relate to each other and how to be high school students. And so far, they have been very successful at that."
Additionally, Mr. Dondis noted that the freshmen "are glad to be here. It doesn't seem to me that they are taking for granted that they are here at Jesuit. I think they understand that it is a privilege to be here." This is of course, certainly some good news as Jesuit truly is a privilege.
Taken together, the aforementioned analytics, statistics and perceptions from Jesuit faculty paint a rather clear picture of the class as a whole. But we must remember one thing: the freshmen are still freshmen. In other words, the senior class of 2016 will likely paint a vastly different picture. As of now, however, the freshmen are as the data and perceptions indicate, and they will hopefully continue to represent Jesuit well throughout their Jesuit careers and years as alumni.