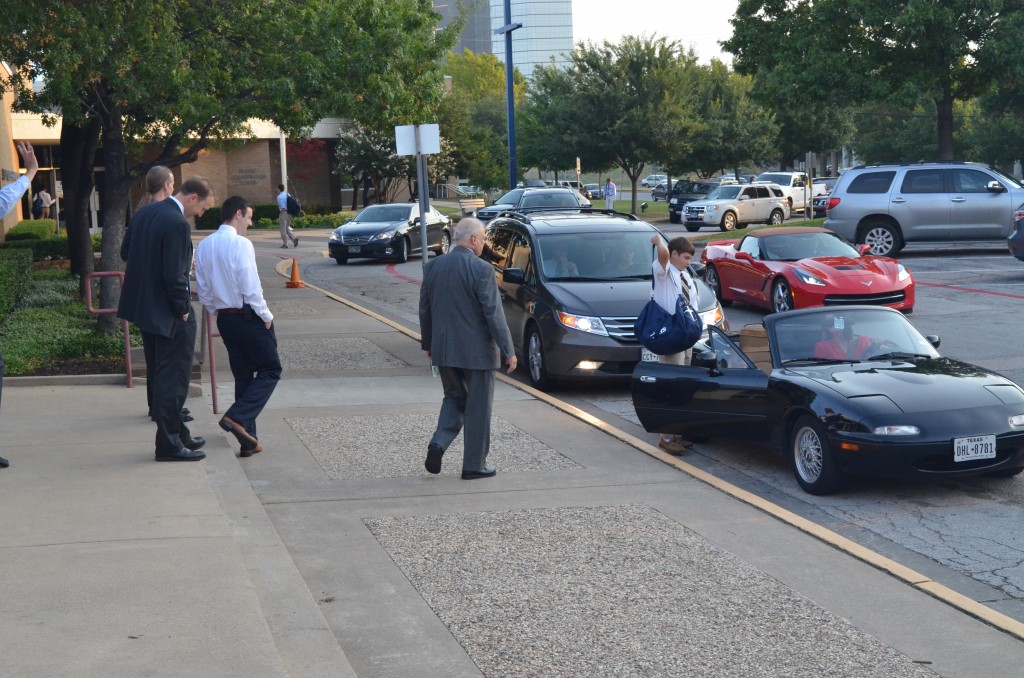 The shiny floors of the main hallway vibrate under the footsteps of all Jesuit's students, new and returning. Teachers meet their students whom they will guide this year for the first time. And, inevitably, some students start to complain about the five-day week of early wake-up times.
Yes, the academic year has started at our home on the 28 Acres. Last week marked the beginning of a brand new semester with an all new freshman. And it appears we've all started off on the right foot.
"My first week was a mix of confusion, new friends, and long lunch lines," said Maxwell Schutze '19. Exuding confidence, he explained that "anxiety was the last thing I was feeling." He continued, "I'm happy with all my classes and can't wait to continue my education at the best school in the world."
Maxwell seems excited for the rest of the year, although he thinks the most "challenging part will be the time managing… After a busy day of school, extracurricular activities, and memorable moments, all I want to do is take a nap." He counts his stars; "luckily, I got the best teachers to make the year easier, and a group of great friends to see each day."
Noah Frey '17 seemed a little timider going into junior year. "The first week was a huge change from sophomore year," he said. He commented that his "classes are more involved, and the teachers are more demanding."
However, Noah seems to be overall looking forward to the year: "I'm definitely excited for not having to put up the chairs after mass," he joked. "I love the increase in responsibility, and I can't wait for Ranger Day."
Rising senior Colton Hart '16 said that the "first week is always a little awkward because we're all used to being back." He finds it difficult to "wake up in the morning and go to school rather than sleeping in until 1 in the afternoon."
Commenting on Senior Service, Colton seems to think "it's a lot of fun, although we haven't gotten fully into the swing of it yet, we're all excited for it." He signed off with a bit of looking ahead: "it's going to be difficult to stay focused, especially towards the end of the year, but I'm ready for it."
Students aren't the only ones getting back into the swing of things so far, Mr. Brandon Bub also looks forward to the coming year. "It felt so good to get back into my old work routine, and it was nice getting to see so many of my old students again."
"I'm really enjoying my classes," said Mr. Bub, who picked up a few sections of AP U.S. History and Spanish 2. "It's great getting to have so many students multiple years in a row."
He commented on some extracurriculars, and that there's "a lot of great things to look forward to this year." He listed off a few: "Model UN is planning to go to its first conference in November, and I've got the Quiz Bowl team going again too."
Mr. Bub ended with some hopes for the year, specifically how he wishes to "[continue] to develop my skills as a teacher. It's great that I have some experience under my belt now." Finally, he talked about striking a good balance this year and the importance of not feeling "overworked and getting burned out early in the school year."
Look forward to a great new year and make sure to keep ahead of all the work! Have a good year Jesuit!