Why do the seniors wear blue polos every Wednesday? Where do they go Wednesday mornings? What do they do?
These are questions many students may wonder; The Roundup has the answers.
Every Wednesday, the seniors participate in a community service project with several of their peers. The entire class begins their typical Wednesday by meeting in Hughes Hall. They then take their assignment binders and drive to the different service sites, a few of which are the Notre Dame School of Dallas, Our Lady of Perpetual Help, and St. Mary of Carmel.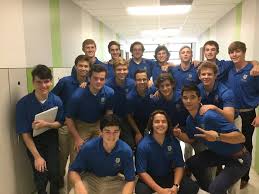 Overview
Michael Riemer, Jesuit's Community Service and Social Justice Program Coordinator, discussed senior service and what exactly seniors do on Wednesdays. He clarified how the service "has two major components. One is 30 hours of service that they have to do on their own either through [the Service and Campus Ministry] office or from a list of agencies that they can choose to work with. Many of those agencies are the same agencies that are a part of the Wednesday program."
Mr. Riemer continued, "The second component of the senior service program is the Wednesday service practicum. We're kind of shifting away from calling 'Community Service Wednesdays.' We want it to be more of a formative experience, not just about going to serve, which is the primary piece…, but also spending time in conversation with the people that they work with,…having formative conversations. Their social justice classes are now on Wednesdays, so they have that when they come back from service. [T]hey are required to complete a full year of that service."
Mr. Riemer mentioned some of the different service sites and programs that the senior service program offers, saying that Jesuit extends "to 68 different physical locations…We're at…schools, one hospital, homeless shelters, food pantries, retirement centers and elder care facilities, all sorts of places."
In the Ignatian Scholars Program, one of the service projects, students go to a variety of different low-income schools. Mr. Riemer commented on how the seniors serve at the different "Catholic feeder schools, all of which are underserved or under-resourced schools…We do receive students from those schools that end up coming through programs like the Higher Achievement Program… Our [Jesuit seniors] have, for many years, gone to those schools on Wednesdays and spent time tutoring and mentoring and playing with kids, hanging out with kids."
Notre Dame School of Dallas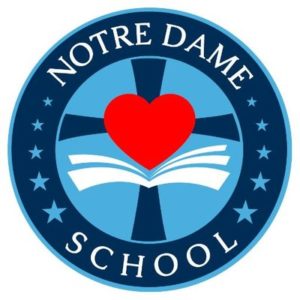 Senior Joseph Barraco '19 commented on his experience at the Notre Dame School of Dallas, explaining how he helps "students with intellectual disabilities in their classroom…I am looking forward to helping these kids and impacting them in a positive way… At the school, we teach the kids there how to do laundry, pick up their trash, manners, and educate them…The kids there are always so happy and enthusiastic no matter what, which is nice to see in a world filled with so much negativity."
He went on to discuss the meaning of the school for the kids and for him personally:
"The mission statement at Notre Dame School is 'No limits just possibilities.' This mission statement encourages the kids there that they can achieve anything despite their disability…The [school's] mission I think is to teach life skills and educate children to aid them in their everyday life. A lot of these kids struggle to perform basic functions and communicate. My job is to do my very best to aid [them] and teach them life skills."
Mr. Riemer also detailed how the seniors help out at the Notre Dame School, saying that it is "one of our primary partnerships…I think we've got 17 or 18 seniors there and they work in three different divisions in the school. The boys are split up between these three divisions and so they all have…very different experiences. Some of them are working [in] classrooms, providing classroom support, some of them are working one-on-one with kids."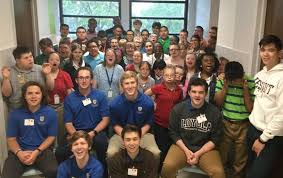 "The age group is a pretty wide range and a pretty wide range of ability of students, so little kids in elementary school all the way up to young adults,18 to 20-years-old, but they're all at different stages developmentally."
Mr. Riemer also acknowledged that the Notre Dame School is "one of our great partners. [W]e have a Christmas dance with them every year that the seniors help [at and] are a part of hosting. Of course, our special games in the spring, which Notre Dame is a part of, along with a number of other special needs programs across the city, but Notre Dame has a large presence at that event as well."
Our Lady of Perpetual Help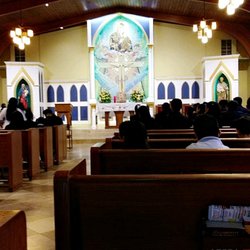 Maxwell Schutze '19, another senior taking part in the Wednesday service, similarly serves at a low-income Catholic School near Love Field, Our Lady of Perpetual Help.
He described what he does to help the students attending the school, saying that "the seniors who serve there are assigned to a class, Pre-K to first grade (my class specifically is ages three-six). There are multiple kids of this age range that don't have a father figure or mentor in their life, so the Jesuit seniors provide that male role model."
Schutze continued, "My class has a total of 21 kids in it, and since day one, my goal was to form a bond with each one. After only three days of service, I knew every single kids' name, and I'm excited to learn more about them as the year goes on. Each kid has a unique personality that really makes me appreciate the time I spend with them, and watching as they come to me with their drawings and schoolwork is an honor. [I]t reveals to me the impact I'm already having on them."
St. Mary of Carmel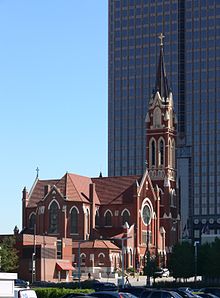 Braden Barale '19 talked about his experience serving at St. Mary of Carmel, one of the service sites in the Ignatian Scholars Program for Wednesday service. Discussing the help that he provides for the school, he mentioned how "my fellow brothers and I…assist the teachers to educate the students at St. Mary of Carmel in the classroom…I mainly work with kindergarten students who have displayed an unmatched level of enthusiasm and awe when it comes to education and learning."
Barale recounted an experience that stood out to him, describing how "I was working with a student on the letter "d," and part of the materials the teacher had me use was a video in which they mentioned a person with the same name as the student. I could not help but smile in seeing his amazement and hope to experience and be part of cultivating similar instances in the future."
He also acknowledged the ways in which his weekly senior service affected him, noting how "the need for improving education has always been important to me, so working with a school in a low socioeconomic area has been very engaging. I am able to see the discontinuity that exists between schools in different areas."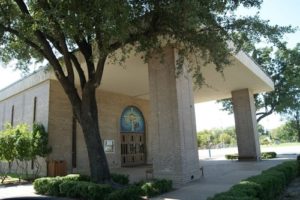 Advice for the Future
A few of the seniors gave advice for current juniors on their senior service for next year.
Barraco discussed the best attitude to have when starting service each Wednesday is to be "open to your service site and always go into your positive attitude because your service site will impact you in [a] positive way and change your life."
"In my opinion Jesuit does its job of educating juniors in the importance of the service that they will complete during their senior year, so the only thing I would say to them is to commit themselves fully to the experience," remarked Barale.
Schutze talked about the importance and lasting impact that the service has on both the seniors and those Jesuit students serve, explaining how his advice is "to sign up for something you'll enjoy and sign up quickly because if you can't put your heart and soul into your senior service, then you and the people you're supposed to serve will be disappointed."
"My second piece of advice is to cast aside the notion that your service won't have any impact. On my first day of service, one of the boys, a four-year-old, kept on pointing at my shirt and saying "Where's Michael?" He was a kindergartner and he had remembered his senior from the year before. Even among four-year-old kids, of all people, the senior service polo is synonymous with comfort and happiness, so don't waste your senior experience by whining about how you're not impacting anyone."
Stay tuned to The Roundup for more senior service updates!