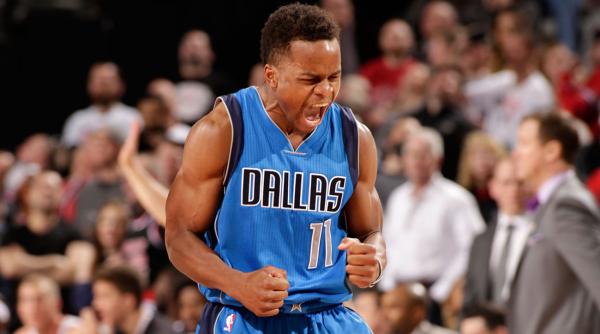 A 6-foot, 180-pound rookie has taken Mavericks Nation by storm. After being signed to a 10-day contract with the Mavericks, Yogi Ferrell has been putting on all-star performances game after game. The former member of the Nets organization is averaging 16.3 points, 4.5 assists, and 1.7 steals in his 6 game stint with the Mavericks. As a result, the Dallas Mavericks and Ferrell have agreed to a 2-year deal to keep Yogi in D-Town. This development has Dallas sports fan thinking the sports gods have blessed us with another Prescott-esque gem to take the league by storm. Now, before we get too ahead of ourselves, let's take at look at where in the heck this guy came from.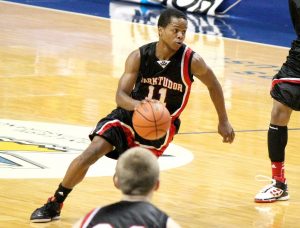 Ferrell was born and raised in Indiana where he was ranked the number one player in his class when he was just in the fifth grade, according to Clark Francis' 2004 "Hoop Scoop" rankings. Yogi then went on to attend Park Tudor High School in Indianapolis where he led the Panthers to a state championship and was named a McDonald's All-American his senior year. Yogi would go on to play basketball for his home-state college of Indiana University, choosing the Hoosiers over Butler, Florida, Virginia, and Wake Forrest.
During his time at Indiana, Yogi Ferrell made it very clear that his goal was to win a national championship. Upon arriving at Indiana, he told the Hoosier Sports Reports that "The main goal [he] actually want[s] to accomplish coming [into] college is winning a national championship." Indiana wouldn't win a championship with Yogi, but he did give them a very stellar career. Ferrell averaged 14.5 points a game during his time at Indiana, and he was awarded multiple honors including: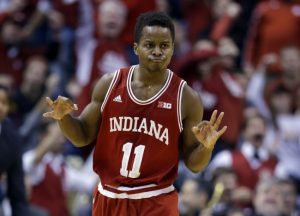 Second-team All-American – SN (2016)
Big Ten All-Freshman Team (2013)
Second-team All-Big Ten (2014)
First-team All-Big Ten (2015)
First-team All-Big Ten (2016)
Big Ten All-Defensive team (2016)
Third-team All-American – AP, NABC (2016)
Second-team All-American – SN (2016)
After 4 years at Indiana, Yogi entered the draft but, unfortunately, did not get selected.
Ferrell then joined the Brooklyn Nets Summer League team where he averaged 8.8 points, 1.8 assists, 1.5 rebounds in 17 minutes per game. Yogi then signed with the Nets but was waived after 3 preseason games. Luckily, he was picked up by Brooklyn's D-League affiliate, the Long Island Nets. After bouncing up and down between Brooklyn and Long Island, Ferrell decided to sign a 10-day contract with the Dallas Mavericks towards the end of January when the Mavs were in dire need of a point guard.
And the rest was history…