Antonio Brown was traded to the Oakland Raiders on March 9, 2019. They traded him in exchange for a third-round and a fifth-round pick. Everything seemed like it was going to work out when he arrived at his introductory press conference with the Raiders. It seemed as if Derek Carr and the rest of the Raiders offense were finally going to have a true superstar receiver for the first time since the idiotic Amari Cooper trade. It seemed like the Raiders were heading back in the direction of glory. Everything seemed perfect.
Until it wasn't.
In an offseason marred by helmet controversies, getting the bottoms of his feet frozen off, and about a million fines from the Raiders' front office, the final straw was when Brown posted a phone call with his coach, Jon Gruden, discussing whether he wanted to be a Raider or not. That infamous video eventually led to his release from Oakland, and just hours later, he signed with who else but the New England Patriots. After a brief stint in which he became best friends with Tom Brady and caught a touchdown pass from him in his first game as a Patriot, New England elected to release him after a mere eleven days. So, the question I will be answering in this piece (in my opinion, of course) is: will Antonio Brown get another chance in the NFL?
My Initial Thoughts on the Situation
AB acted like a five-year-old in his time with the Raiders. Plain and simple. Even though I love to watch the guy play, let's face it: he acted like an immature brat. None of what Brown did in Oakland and New England is justified. None of the temper tantrums he threw with the Raiders nor the accusations he was faced with (and still is faced with) while on the Pats, were/are justified.
A popular term for describing this entire affair, and the person behind all the antics, is the word, "clown". And I agree, Antonio was acting like a clown. As I said, though, the man is one of the best football players on the planet, and while the sexual assault allegations he faces right now are a much bigger deal than football, I still love to watch him and I respect him as a football player. Not necessarily as a person, mind you, but as a player? Yes, he is amazing.
Why He Should Get Another Chance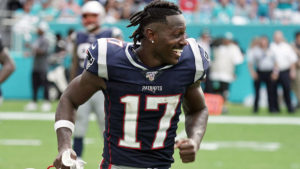 I think that with all this going on around him, people have forgotten how good of a football player Brown is. He dominated in 2015, 2016, and 2017, just like he usually did, and even when Pittsburgh lost Le'Veon Bell for the year, he produced hugely. And if he had suited up for the Raiders, he would've produced massively with Derek Carr tossing lobs his way. He can win any 1-on-1 situation in the league, and he's incredible at catching a short pass and taking off and turning it into 30 yards. Or more than 30, how about 40 or 50? And he was even effective with the Patriots in his lone game there, catching multiple passes from Brady and leaping into the end zone for a TD.
Even though he's done some…questionable things these past few months, I think that the talent for Brown is just too much to overlook.
Why He Shouldn't Get Another Chance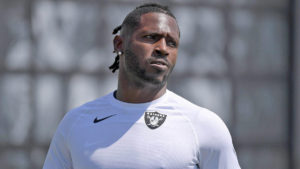 See the first part of the article. He's a clown. The things he's done…some of them are immature and bratty, and some are just downright stupid!
The Final Verdict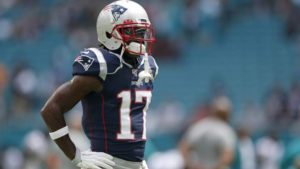 My final answer to this saga is…yes, I think Brown should get another chance at the league. His agent has told various sources that once the whole sexual assault thing gets worked out, AB wants to play for another NFL team in the future. Now, I don't know which NFL team that might be (Michael Irvin said the Cowboys should sign him, and, well….let's just leave it at I disagree.), but when the time comes for Brown to decide, I think there should be and will be more than a few teams calling his name.
Business should be boomin' again soon.
That's all I've got for this article, but stay tuned to The Roundup for more NFL and sports news!