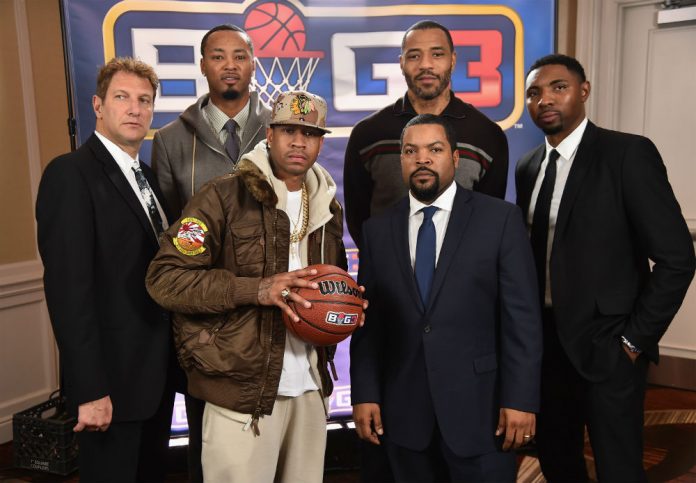 In the summer of 2017, Ice Cube will be launching a new professional basketball league, The BIG3. The BIG3 league has been labeled "The American Professional 3 on 3 Basketball League" and it sounds incredible. The players that have been listed to play in the league will make you cry tears of immense joy. This league is basically the NBA Street video game franchise brought to life, and it might be just as entertaining.
[youtube https://www.youtube.com/watch?v=sJPTX3cCD48]
I think this is a blessing for NBA fans and anyone who wants to watch rec center basketball but with former professional basketball players. The setup for the league is that each team will have a "player captain" and possibly a coach. Also, the rules are very intriguing.
Now, let's get into some of the confirmed captains.
1. Allen Iverson (1997 – 2010) Hall of Fame Member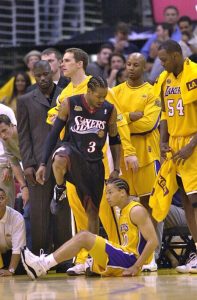 This is easily the most high-profile player in the league. AI is one of the best street ball players the league has ever seen, and he was very good at his game. I am looking forward to seeing a lot of arguments and a lot of Iso. The 11-time All-Star and 2000-2001 MVP will definitely be at the helm.
2. Chauncey Billups (1998 – 2014) 5x All-Star
3. Jermaine O'Neal (1997 – 2014) 6x All-Star
4. Kenyon Martin (2001 – 2015) 1x All-Star
5. Mike Bibby (1999 – 2012) 
6. Rashard Lewis (1999 – 2014) 2x All-Star
7. Jason Williams (1999 – 2011)
[youtube https://www.youtube.com/watch?v=s9Hb-hpkDYc]
8. Stephen Jackson (2001 – 2014) 
9. Bonzi Wells (1999 – 2008)
10. Corey Maggette (2000 – 2013)
11. Al Harrington (1999 – 2014) 
12. Ricky Davis (1999 – 2010)
Those 12 players are probably some of the best streetball players in the world and it will be very interesting to see who they can get on their teams.
Along with the players, there are also very well-known former NBA players who will be "coaches." These names include Clyde Drexler, Gary Payton, Geroge Gervin, Rick Berry, and Rick Mahorn. Every single coach they have recruited is in the NBA Hall of Fame, besides Rick Mahorn.
This idea could gain a lot of traction with kids and NBA fans and it will very interesting to see how it all pans out. I think that this will be very enjoyable to watch if the players take it seriously and compete. It will not be entertaining to watch an All-Star-esque competition or a friendly pick-up game. I want these guys to go hard. I want to feel like I am watching NBA Street: Homecourt. I want these guys to dunk it, catch the ball with their feet, toss the ball back up, and dunk it again. I want Gamebreakers. I want it all. I have a lot of faith in Ice Cube and the rest of the guys running this and I really can't wait until this summer to see it all come together.