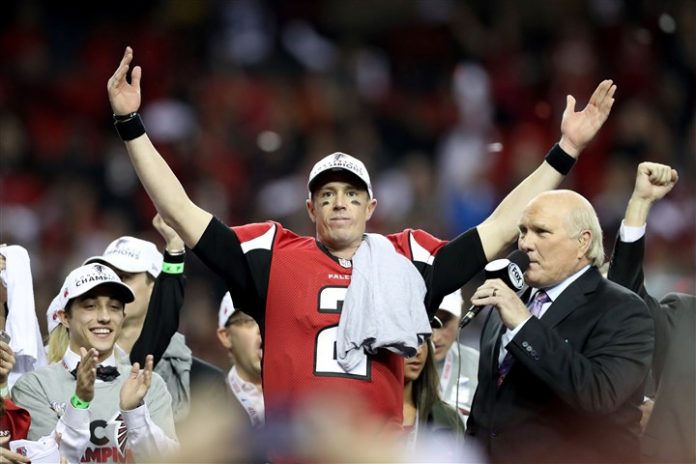 If I had to choose one thing to take away from that NFC Championship game it would be this:
Matt Ryan will mess your life up and have no regrets.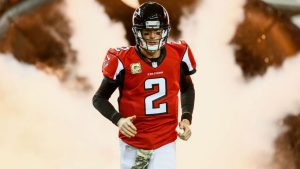 This is not opinion, this is fact. Last Sunday, Matty Ice led the Falcons to their second Super Bowl appearance and their first appearance in 18 years. You can not merely say the Falcons "defeated" the Packers, the Falcons steamrolled the Packers. Led by Ryan's 5 touchdowns and 415 total yards of offense, Atlanta annihilated Green Bay 44-21. You could say it was an off-day for Aaron Rodgers and his offense, but really, even if Green Bay put up their usual numbers, the Falcons offense EXPOSED the Packers on defense. Julio Jones had 9 receptions for 180 yards and 2 touchdowns, not to mention he might have sent the entire Packers' secondary into retirement.
There was one play in particular from Julio Jones that stuck out in this game; a 73-yard TD pass that included a broken tackle and one of the filthiest stiff arms in NFL history.
Julio Jones. 73 yard Touchdown. The best WR in the league. pic.twitter.com/NYSXyGVX90

— Georgia Sports Now (@GASportsNow) January 22, 2017
//platform.twitter.com/widgets.js
Not to mention this next level toe drag:
IT COUNTS. TOUCHDOWN. JULIO JONES IS NOT HUMAN. #GBvsATL pic.twitter.com/rLnjVzkAss

— Spark Sports (@Spark_Sports_) January 22, 2017
//platform.twitter.com/widgets.js
Sidenote: Before we continue, let us take a moment of silence for #23 Damarious Randall. May he and his self-esteem experience a quick and healthy recovery.
I will be so happy if Matt Ryan is able to dismantle the Patriots defense on Super Bowl Sunday. If he is able to do that, he will solidify himself as one of the league's most feared gunslingers. As a Cowboys fan, it made me extremely happy to watch Green Bay crash and burn after defeating Dallas last week. Furthermore, I would like to conclude this article with a clip of Atlanta's defense giving Rodgers the business and a few of my favorite reactions to Sunday's game.
Go Cowboys.
Brian Poole (@JustPooleN_It) with the hit on Aaron Rodgers!