The fourth week of the NFL season has come upon us. If you want a recap of last week, well, take a look at my previous article. Now, on to Week 4!
Eagles Looking Good Despite Banged-Up Roster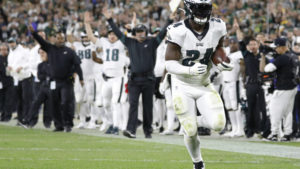 In my last article, going over Week 3, I said that the Philadelphia Eagles were not as good as the media had hyped them up to be three weeks into the year. In retrospect, I think I was a bit too hard on them because they had themselves a game on Thursday Night Football. Carson Wentz played much better than I expected him to against a strong Packers defense, the Philly defense went off and harassed Green Bay's offense the whole night, and Jordan Howard, to put it simply, ran all over the Packers' defensive front. Philadelphia went in and stole a tough win against a good team and a raucous crowd, and that is something anyone should feel good about no matter what shape your team is in.
Chiefs Got All They Could Handle in Detroit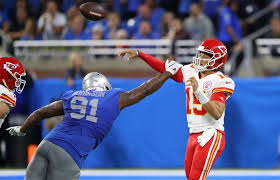 This week, the Kansas City Chiefs went into Detroit to take on the Lions, and I think it's safe to say that most people thought an easy win was in the books for the Chiefs.
Well, wow, that was anything but easy.
Patrick Mahomes and Co. did not play their best on either side of the ball against the Lions. Sure, their defense is awful as it has been in years past, and the Lions were able to exploit this fatal weakness, but Detroit also performed surprisingly well on defense. Mahomes was held to no touchdown passes, and although he did go over 200 yards through the air, it took a last-minute drive to give the Chiefs the win. If I were the Lions, I would not be discouraged about the loss, but be proud of the fight that they put up against this offensive juggernaut.
Bucs Hung 55 on the Rams…on the Road!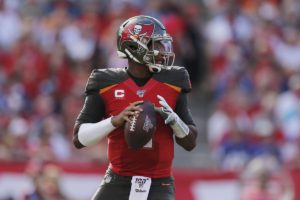 This sentence sounds so wrong.
But, as much trouble I'm having believing it, it's not. The Tampa Bay Buccaneers hung fifty-five points on Los Angeles this week, who have a pretty good defensive unit (unlike someone we know). Chris Godwin was the star of the show this game, catching twelve catches for 172 yards and 2 TD receptions. For the Buccaneers, this, in my opinion, is a huge resume-building win for them, and it will give them a massive boost of confidence heading into Week 5. And for the Rams?
Well, that one kind of just speaks for itself.
Saints' D Completely Shuts Down Cowboys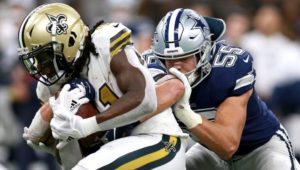 How 'bout them Saints, y'all?
I triggered a bunch of Cowboy fans right then. I meant to. That was my plan. Anyway, remember when I said that the Saints were going to be fine without Drew Brees? They must've heard me because they took their defense and completely outplayed the Cowboys for four quarters. Dallas could not get anything going against New Orleans' stout defensive line, and the secondary did some nice things as well, such as Marcus Williams' INT to give the Saints the win for good. Overall, as long as Teddy Bridgewater and Alvin Kamara play well and don't do anything stupid, this Saints team should be just as formidable as they were with a surefire Hall of Famer under center.
Steelers Bounce Back and Obliterate Bengals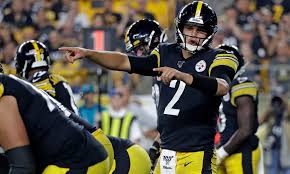 Going into Week 4, I thought that the Pittsburgh Steelers were officially cooked. Their time was up in terms of Super Bowl contenders, Le'Veon Bell and Antonio Clo- I mean, Brown were gone, and Big Ben was now out for the year with impending elbow surgery.
Enter Mason Rudolph and JuJu Smith-Schuster.
Wow, I can safely say that I did not expect second-year quarterback Mason Rudolph to have the game he had on Monday Night Football. Over 200 yards passing? Two TD throws? No interceptions? And JuJu had himself a game too. 3 receptions for 15 yards?
Wait…something's not right.
Well, I guess it was just Rudolph who went off that night. Anyway, the point being that Pittsburgh got a big win, and this should give them an added boost of confidence to build on heading into Week 5.
That's it for Week 4, but stay tuned to The Roundup for more NFL and sports news!