Week 2 of the NFL season is the week where things really start to heat up in terms of the action. Week 1 was somewhat of a test run, to see what kind of magic this season will hold. Now, with all that out of the way, let's get straight into the second week of the new football season.
The 'Boys Look Like Super Bowl Contenders
Even though they got off to a slow start in the first quarter, the Cowboys asserted themselves as the better team against the Redskins once the second half got going. Dak Prescott looked calm, cool, and polished under new offensive coordinator Kellen Moore. He didn't force very many bad throws, and even though he threw an interception in the first half, he shook that off with three touchdown passes for the rest of the game. Add this performance to the likes of Zeke, Amari, and everyone else producing consistently, and the Cowboys look like they could make a run at Miami in February 2020.
The Saints' Situation Looks Bleak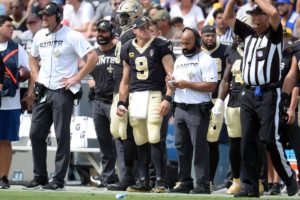 Aside from the fact that New Orleans got mauled 27-9 by the Los Angeles Rams on Sunday, the day was mostly ruined for Saints fans by the fact that Drew Brees suffered a torn ligament in his thumb and he'll likely miss about six weeks. Without Brees, the Saints' championship hopes take a massive hit, as Teddy Bridgewater will likely be thurst into the starting quarterback spot. Now, I'm not saying Teddy's a bad player (he's actually quite good), but can Bridgewater mimic the insanely efficient production made by Brees when he was on the field for New Orleans?
That's the big question in the Big Easy.
Are the Steelers Completely Doomed?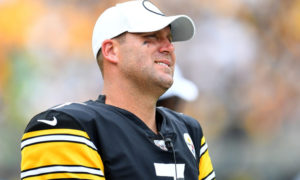 It literally couldn't be worse to be a Steelers fan right now.
In case you haven't heard, Ben Roethlisberger is now going to have season-ending elbow surgery, and he won't be coming back to Pittsburgh any time soon. Backup Mason Rudolph is very confident that he'll be able to step into the starting role, and I like that aspect of his personality, but it's the same question for the Steelers as it is for the Saints: Can Rudolph imitate Roethlisberger's production? And right now, in my opinion, it looks like the answer is, well…
No, not really. Sorry, Mason.
Are the Falcons Legit?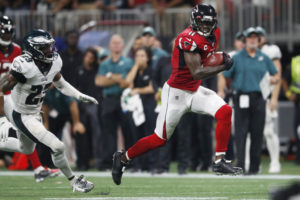 I hope not, as a Saints fan. No one should challenge our NFC South crown this season.
But, seriously, the Falcons looked somewhat sloppy and just…out of order in the first half. Until the big Julio Jones touchdown in the fourth quarter, Atlanta didn't look like they were playing at their 100 percent best level. An Eagles defense that was ravaged by injuries were able to stand their ground and stop the Falcons on several key third downs, and they did a convincing job doing so, until Julio Jones activated takeover mode in the fourth quarter. The Falcons were able to beat an Eagles team that clearly wasn't at full strength, but if they want to prove to me that they're for real, then they need to get some quality wins over some elite opponents.
Browns Did a Great Job of Bouncing Back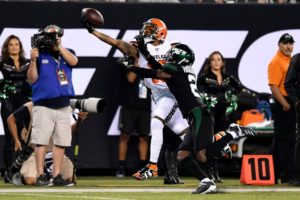 After the Cleveland Browns got manhandled by the Titans of all teams in Week 1, many people (including me) thought that the Browns needed to do a terrific job of bouncing back in their Week 2 game in order to get their confidence back.
Well, I don't know how they could've done it better.
The Browns took their "being manhandled" label and slapped it on the Jets on Monday Night Football. They absolutely obliterated New York, with the star of the show being Odell Beckham Jr., and the biggest highlight of his dominant performance was, of course, his one-handed grab in the first half. If I were to grade Cleveland's overall performance from last night's game, I'd give them an A+.
Seriously. I guess the Super Bowl parade is back on.
That's all I've got for Week 2, but be sure to stay tuned to The Roundup for more NFL and sports opinions!