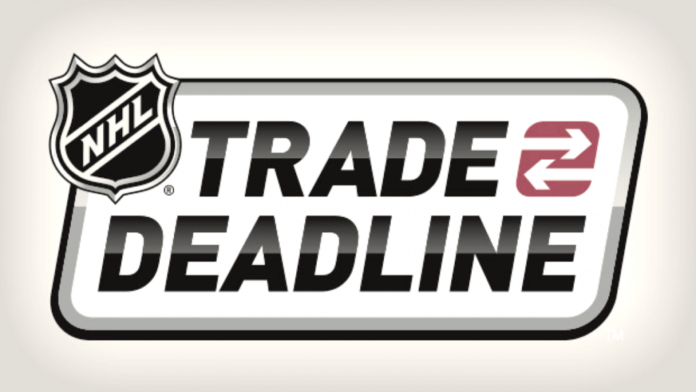 Another trade deadline has come and gone, along with all the hype, rumors, and anticipation surrounding it. This year, we were promised more than the normal amount of blockbuster deals, we were told that contending teams would go all-out to gear up for the playoffs and that some squads were ready to hold massive fire sales. We were not disappointed. Several star players are now wearing new sweaters, and the last few weeks of the season will likely become very exciting as a result. Let's get right into the action.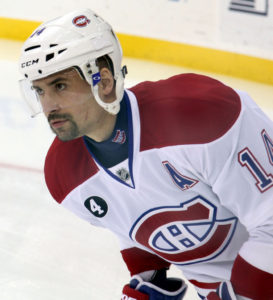 On Sunday, the first major deal occurred with the Montréal Canadiens dealing long-time winger Tomas Plekanec to one of their most hated rivals, the Toronto Maple Leafs, for prospects Kerby Rychel and Rinat Valiev, as well as a second-round draft pick. Plekanec, who was drafted by Montréal in 2001 and played 981 career games with the team, will also have half of his salary paid by the Canadiens. However, the bigger news coming out of Montréal might involve two players who were not traded: Max Pacioretty and Alex Galchenyuk, both of whom were heavily discussed in trade rumors leading up to Monday's deadline.
Pacioretty, currently Montréal's captain, has underachieved recently and is reaching the end of his prime, while Galchenyuk has stagnated in development and could benefit from a change in scenery. Both were prime trade candidates, but since they are still members of the Tricolore as of now, it is likely that the team will move them in the offseason instead.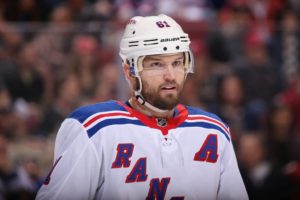 At almost exactly the same time as the Plekanec trade, news broke that the New York Rangers had traded superstar winger Rick Nash to the Boston Bruins for a package comprised of forwards Matt Beleskey and Ryan Spooner, defensive prospect Ryan Lindgren, a first-round pick in next year's draft, and a seventh-round pick in 2019. Nash's name had been mentioned in trade talks since early January when it became clear the Rangers were not going to make the playoffs. Earlier this month, the Rangers officially announced that they were rebuilding, meaning that Nash's time as a blue shirt was all but over.
Nash will provide a spark in scoring for a Bruins team that is looking to go the distance, while New York gets a decent prospect in Lindgren and some picks to help the rebuild, with Spooner providing some nice forward depth as well. Beleskey's tenure in Boston was a disaster and his large contract means that he likely won't stay with the Rangers past the end of this season.
The Nash deal might have been a blockbuster, but the Rangers weren't done. Just before the deadline, it was reported that New York had traded their captain, all-star defenseman Ryan McDonagh, to the Tampa Bay Lightning along with top-six forward J.T. Miller for a luscious sum including prospects Libor Hajek and Brett Howden, forward Vladislav Namestnikov, a first-round pick in next year's draft and a conditional second-round pick the following year that becomes a first rounder if Tampa wins the Stanley Cup. For Tampa, the objective here is clear: win it all. McDonagh provides veteran leadership and will help bolster an already solid defense alongside Dan Girardi, his former blueline partner with the Rangers. Miller will help fill the void left by Namestnikov's departure since they are more or less the same type of player.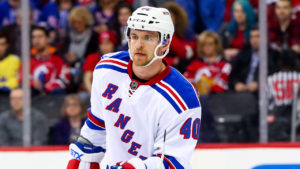 The Rangers, meanwhile, get back a king's ransom of draft picks and prospects to help their rebuild, as well as a good top-six winger in Namestnikov, who has an impressive 44 points so far this season. Earlier in the week, the Rangers also traded their leading goal scorer, Michael Grabner, to the New Jersey Devils in exchange for defensive prospect Yegor Rykov and a second-round pick in the upcoming draft.
One of the biggest questions leading up to the deadline was where Evander Kane would end up. Kane was still with the Buffalo Sabres, the worst team in the Eastern Conference, and with his contract expiring at the end of this year, it was obvious that Kane would finish the season wearing a different sweater. On Monday, Kane was finally liberated from Buffalo.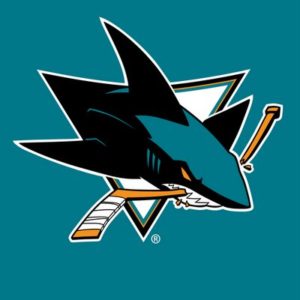 The Sabres had traded him to the San José Sharks in exchange for forwarding prospect Daniel O'Regan, a conditional first round pick in 2019, and a fourth-round pick in 2020. If the Sharks do not re-sign Kane in the offseason, the first round pick will become a second rounder instead. Kane gives the Sharks an excellent boost in scoring and helps them gear up for another playoff run, as he will likely play on the first line alongside Joe Pavelski and Logan Couture. Buffalo gets a fair prospect in O'Regan, along with some picks to help them build for the future.
Earlier on Monday, another big trade went through involving two division rivals. Nobody saw this trade coming, and it shocked many people when it was announced. The trade in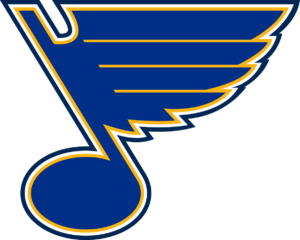 question involved the St. Louis Blues sending star forward Paul Stastny to the Central Division-leading Winnipeg Jets in exchange for forward prospect Erik Foley, a first-round pick in the upcoming draft, and a fourth rounder in 2020. The 32-year-old Stastny, who has scored 40 points this season with the Blues, will add depth to the Jets' already stacked top six and will look to help the team win their first playoff series since returning to Winnipeg. For St. Louis, this trade was likely made to shed salary and take measures to eventually replace some of their aging veterans.
As one can plainly see, this year's trade deadline was full of excitement, surprise, and horrible agony for some fanbases. Let's hope that next year is even better.