After a season of Dak weirdness, Zeke doing Zeke things, and the defense quickly establishing itself as one of the NFL's best, the Cowboys have done all they want to in free agency in the draft, and they are ready to start playing football for the 2019-2020 season.
Today, I'm going to review everything the Cowboys did during the offseason, and I'm going to give my take on how I think they'll do this upcoming season. Please don't yell at me in the comments if you disagree with the result. I'm simply a poor Roundup writer trying to get your approval…sniff, sniff. Anyway, on to my predictions!
Big Things Coming for Amari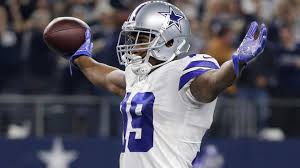 When the Cowboys traded a first-round pick to the Raiders in exchange for Pro Bowl wide receiver Amari Cooper, I think I was too caught up in the "what in the literal heck did Jon Gruden just do" talk to actually see how valuable this midseason addition was. Cooper had a bit of a slow start in his first couple of weeks with Dallas, but once the Thanksgiving game against Washington rolled around, Cooper began to hit his stride in a big way.
He had his best game in Week 14 against the Eagles, running for 217 yards and catching three touchdown passes, including a game-winning, tipped-in-the-air catch to give the Cowboys the victory in overtime. This is why I expect Amari Cooper to build off of his fantastic second half of 2018 and have a career year during this upcoming season.
The Defense Will Go To Work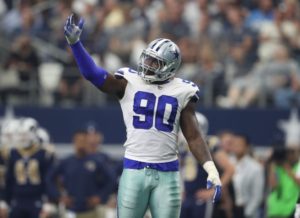 And I cannot put enough emphasis on "going to work." The 'Boys defense quickly established themselves as one of the league's best, with them putting a massive brick wall in front of Drew Brees and the dynamic New Orleans Saints offense on Thursday Night Football last year, and shutting down several more high-caliber offenses.
Sure, they laid an egg against the Rams in the Divisional Round of the playoffs, but the future looks especially bright in Dallas in terms of defense, and what makes it even more satisfying to see the defense balling out is that in past seasons, our defenses were mediocre at best. With names such as Jaylon Smith, Leighton Vander Esch, Byron Jones, Xavier Woods, Demarcus Lawrence, and Tyrone Crawford, I think the Cowboys' defensive unit has big things in their future, and it will be fun to see what this team can do in the 2019-2020 season.
The Mysterious Case of Dak Prescott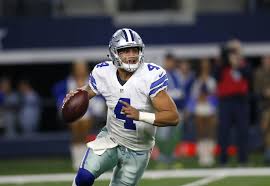 While the defense looks like a potential top-five unit in the entire NFL, and Ezekiel Elliott is doing his usual thing, and Amari Cooper looks like he's going to break out next season, this leaves us with our quarterback, whose playing style can only be described as, in my opinion, all over the place.
Dak Prescott took the league by storm in 2016-17, throwing 23 touchdowns and only four interceptions as a rookie, while leading Dallas to a 13-3 regular season record and a berth to the Divisional Round of the playoffs. Of course, we as Cowboys fans don't ever talk about that game, but he still had a superb season in 2016-17.
But then, it all came crashing down for Dak in 2017-18. He threw 22 touchdowns, which is not bad at all for a young quarterback, but he also threw 13 interceptions, which was not a good sign at all for Prescott. The Cowboys ended up going 9-7 and barely missed the postseason that year. In 2018-19, however, Dak returned to his 2017 form, at least to an extent.
He threw 22 touchdowns and only eight picks, and he had a very solid fantasy season this past year. With all of this said, I believe Dak is going to have a breakout year in 2019. I think while his INT total will stay mostly the same by the season's end, I think both his touchdown number and completion percentage will go up, and that almost always means good things for a young signal-caller in the NFL. I think Dak Prescott will sling 27 touchdown passes and only throw seven picks in the 2019-20 season.
The Final Prediction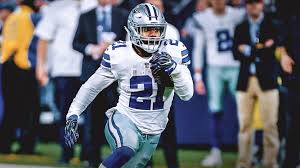 With all of these points made, I am going to officially predict that the Dallas Cowboys will finish the 2019-2020 season with an 11-5 record.
I think they will barely outlast the Eagles for the NFC East crown, and they will earn the #3 seed in the NFC for the playoffs. I also think that they will win their Wild Card matchup at home before losing in the Divisional Round on the road, likely to a team like the Rams or the Saints. I expect great things from the Cowboys this upcoming season, and I really hope these predictions are right. Or, at least, close to right. I don't know what I might do If Dallas doesn't live up to its hype.
That's my prediction for the Cowboys' 2019-2020 season. Stay tuned to The Roundup for more Cowboys and sports news!