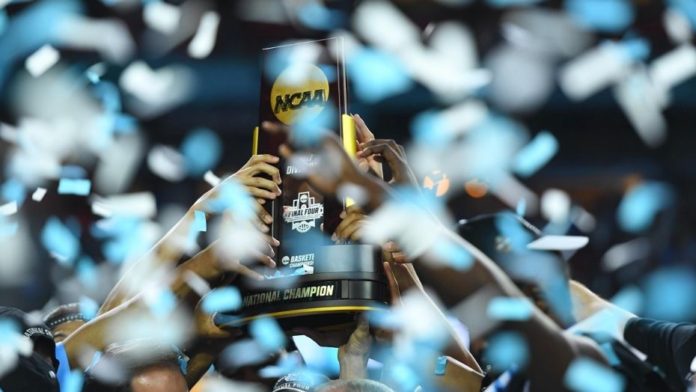 The buzzer sounded and confetti fell, while Villanova fans in the stands jumped to their feet as their team had now won 2 March Madness National championships in 3 years. The iconic song "One Shining Moment" erupted through the Alamodome in San Antonio.
Villanova's Historic Victory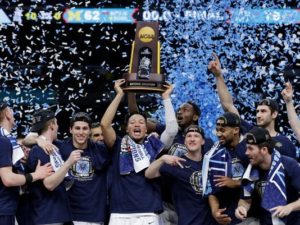 Winning their second championship in the last three years, Villanova has made a name for itself as one of the most prominent college basketball teams. Aside from the significant contributions of Jalen Brunson and Mikal Bridges, the unexpected star of Villanova was Donte DiVincenzo. Scoring 31 points, this key bench player sealed the game and won the Most Outstanding Player award.
Loyola Chicago's Princess story
Making its way into the Final Four, the eleventh-seeded Loyola Chicago Ramblers took the NCAA tournament by storm. Surprisingly, the Ramblers defeated the Miami Hurricanes with a last-second shot. Loyola went on to beat Tennessee with another last-second shot. With this, the Ramblers fit the description of a princess story. Going on to win two more games, the hot streak of the Ramblers came to an end against Michigan. Sister Jean was undoubtedly proud of the Ramblers with their tournament play.
Biggest Upset in History
Nearly everyone that made a bracket this year had it ruined when Arizona lost to Buffalo on March 15th. However, for those who made brackets, the suffering didn't end there as on March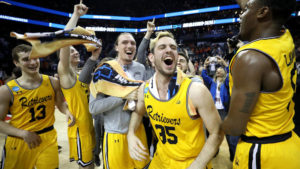 16, 2018, UMBC made history as the only sixteenth seed to defeat a number one seeded team. The Retrievers tallied a twenty point victory over Virginia led by Jarius Lyles. Lyles had twenty-three of his points in the second half. Nolan Gerrity of the UMBC credited their success to playing Fortnite before games. He compared the win to "your first Fortnite victory." Although losing to Kansas State the game after, UMBC vs. Virginia will be remembered as the most prominent upset in history.
Upsets and all, this was one of the most exciting March Madness tournaments in a while. Loyola going to the Final Four, Arizona losing first round, and Villanova winning yet another title.
Apart from reading this article, here is a summary of the what happened in March Madness provided by the NCAA, https://www.youtube.com/watch?v=xbQumI0mUs8.