"Those times when you get up early and you work hard, those times when you stay up late and you work hard, those times when you don't feel like working, you're too tired, you don't want to push yourself, but you do it anyway. That is actually the dream. That's the dream. It's not the destination, it's the journey. And if you guys can understand that, then what you'll see happen is you won't accomplish your dreams, your dreams won't come true; something greater will." 
A man known for his legendary work ethic and dedication, Kobe Bryant, embodied the above quote that he himself said as he lived a life of trying to make every day meaningful in all his pursuits. Unfortunately, his life and eight others came to a tragic end on January 26th, as Kobe Bryant, Gianna Bryant, John Altobelli, Keri Altobelli, Alyssa Altobelli, Sarah Chester, Payton Chester, Christina Mauser, and Ara Zobayan all died in a helicopter crash in Calabasas, California.
Globally and objectively regarded as one of the best basketball players of all time, Bryant's death and the death of the others on board was a tremendous shock, especially due to the circumstances surrounding their death. TMZ broke the news first, and within the next half hour news continued to break from other platforms. The names of all the victims were unknown until hours after the crash, and rumors swirling around on potential victims only immersed the situation in more uncertainty. However, days after the accident, the names of the victims have all been revealed
Legacy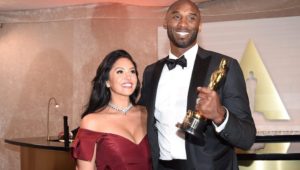 Father of four, five time NBA champion, 18 time all star, MVP, Oscar winner, multilingual, and fourth highest all time scorer, Kobe had an incredible life filled with numerous accomplishments. Ultimately though, in a statement he'd back himself, his proudest accomplishments were those concerning his family, especially with his 13 year old daughter Gianna's basketball prowess that had recently become more publicized in the media.
An extremely well known figure, many had a story or words to share after hearing of his passing, featured below.
Lebron James:
"I promise you I'll continue your legacy man!You mean so much to us all here especially #LakerNation💜💛 and it's my responsibility to put this s**t on my back and keep it going!!Please give me the strength from the heavens above and watch over me! I got US here! There's so much more I want to say but just can't right now because I can't get through it! Until we meet again my brother!!"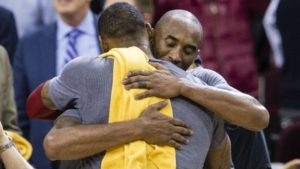 Shaq:
"The fact that we lost probably the world's greatest Laker, the world's greatest basketball player, just … listen, people are going to say, 'Take your time and get better,' but it's going to be hard for me. My spirit just left my body, I just wish I could be able to say one thing … one last thing to the people we lost. Because once you're gone, you're gone forever. Our names will be attached together for what we did."
John Williams:
"During my friendship with Kobe, he was always seeking to define and understand inspiration even while modestly, and almost unknowably, he was an inspiration to countless millions. His enormous potential contribution to unity, understanding and social justice must now be mourned with him."
Kyrie Irving: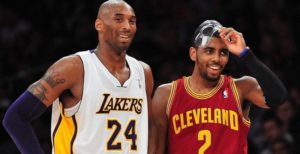 "In some ancient texts it says when the student is ready, the teacher will appear. I had that type of mentorship relationship with him. I could ask him anything, no matter how nervous or how fearful I was. He was easy to approach with those type of questions with what goes on in a day-in and day-out basis on chasing something that's bigger than yourself. When you're trying to leave a legacy or a mark on the game, there will come a lot of sacrifices and a lot of hate, a lot of love and a lot of balance you must create in your life … He left a lot of teachings, a lot of bread crumbs, as I call them. And I just followed every single one of them."
President Barack Obama:
"Kobe was a legend on the court and just getting started in what would have been just as meaningful a second act. To lose Gianna is even more heartbreaking to us as parents. Michelle and I send love and prayers to Vanessa and the entire Bryant family on an unthinkable day."
Gone too soon, Kobe will be missed. RIP Mamba.