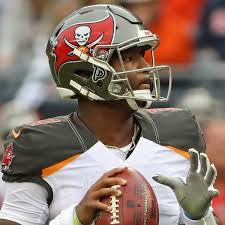 Week 6 of the NFL came as a shock for some, and a pleasant surprise for others. Mark Ingram picked up where he left off in the Saints offense, Lesean McCoy had 24 carries, Jay Ajayi tore his ACL, and the Cardinals somehow won a game. All of these events and more had a significant fantasy impact for many, and this week, I'm going to tell you how I think you should go about solving your problems in your team, or how you should take advantage of these situations to improve your lineup.
Kamara or Ingram?
39 yards. That is Alvin Kamara's total yardage from a Monday night blowout against the Redskins. As most of you knew, Mark Ingram returned this week after serving his 4 game suspension. He r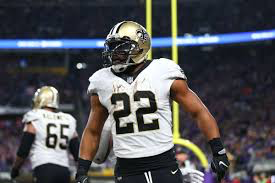 eturned with a boom, touching the ball 18 times for 73 yards and 2 touchdowns. This had a major impact on Kamara who only had 9 touches for 39 yards. This left many fantasy players worrying about their star running back. While this might seem concerning, Kamara has basically been New Orleans' only running back for the past 4 weeks, so they wanted to give him time to rest while getting Ingram back into the offense. Kamara and Ingram were able to balance the load last season and there is no reason that should change now. Even if he does take a decrease in carries, what made Kamara so great last year was his versatility, especially in the passing game. If you own Kamara, don't panic. He will bounce back and continue to perform, even if it is at a slightly slower pace. If you don't have Kamara on your team, now is the perfect time to get a great trade for him as many owners are nervous and threatened by Ingram's return.
Tight Situation with Tight Ends
Due to injuries, tight end pickings are becoming fewer and fewer, leaving many scrambling to find a good replacement. Tight ends such as Delanie Walker, Tyler Eifert, Austin Seferian-Jenkins, and Will Dissly are all on the injured reserve. Greg Olsen and O.J. Howard are also battling with injury, negatively impacting many fantasy owners. However, don't make any panic-driven deals to acquire a new TE just yet.
While O.J. Howard remains injured,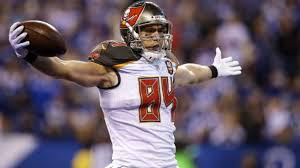 Buccaneer's tight end Cameron Brate can be a great option to plug in to your roster. Jameis Winston returns at the starting quarterback in Tampa, bringing a close to the reign of "Fitzmagic". This will benefit Brate as he has been a favorite of Winston in the past, especially in the redzone. He will easily be the TE1 in Tampa and will have a very easy matchup against an injury-riddled Falcons secondary in week 6. Cameron Brate should be a great temporary replacement tight end with a high upside in a pass-heavy Buccaneers offense.
Famous Jameis
Continuing on with the theme of Buccaneers free agents, quarterback Jameis Winston will be taking back his role as starting quarterback in Tampa this week. Winston missed the first three games due to suspension. He then entered the game in week 4 to replace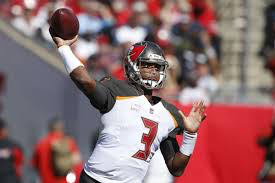 Fitzpatrick and in week 5 Tampa had a bye week. When Winston was healthy in 2017, he was a starting quarterback in most leagues. He finished his rookie season and the 2016 season with 4,000+ passing yards and would have done the same last year had he not been injured for three games. He has a deadly arsenal of powerful and fast receivers with Mike Evans, DeSean Jackson, and Chris Godwin along with Cameron Brate and O.J. Howard (when he becomes healthy) at tight end. Considering Jameis Winston is most likely available in your league, he is a great pickup that you could even start this week as he faces a weak Falcons secondary.
Ram's Receivers
The Rams WR4, Josh Reynolds, is owned in less than 0.1% of ESPN fantasy leagues. He made his first catch of the season in week five. In that same game, Rams receivers Cooper Kupp and Brandon Cooks left the game early and were placed on concussion protocol. Reynolds was a key part of the offense following these injuries. He caught 2 of 3 targets for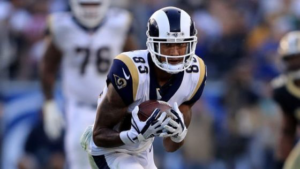 39 yards along with rushing once for 10 yards. The Rams offense has been an aerial threat this season, leading the league in passing yards through five weeks. If Kupp and Cooks are unable to play in week 6, I would start Reynolds at flex. With the Rams offense having such strong performances so far, Josh Reynolds is guaranteed to receive plenty of opportunity.
Corey Clement
Jay Ajayi's ACL tear was a crushing blow for many fantasy players. Their RB2 will be out for the rest of the season. Although this injury is extremely unfortunate, your team can be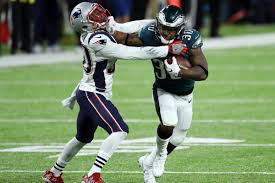 salvaged by picking up Corey Clement. Clement is now the Eagles current RB1, causing a massive increase in his fantasy value. When Ajayi missed week 3 and Clement started, we were able to have a preview of his usage. Clement got the ball a total of 19 times in the ground and the air for a total of 75 yards.
The promising aspect of Clement's performance in week 3 was not his yardage, but rather his volume. Clement had the ball a lot, which is exactly what you want from your running back. While he wasn't able to capitalize in that situation, he will continue to be handed the ball. If he gets his expected role in Philidelphia, he will be a great RB2 option for  the rest of the season.
Good Luck and Go Cowboys!