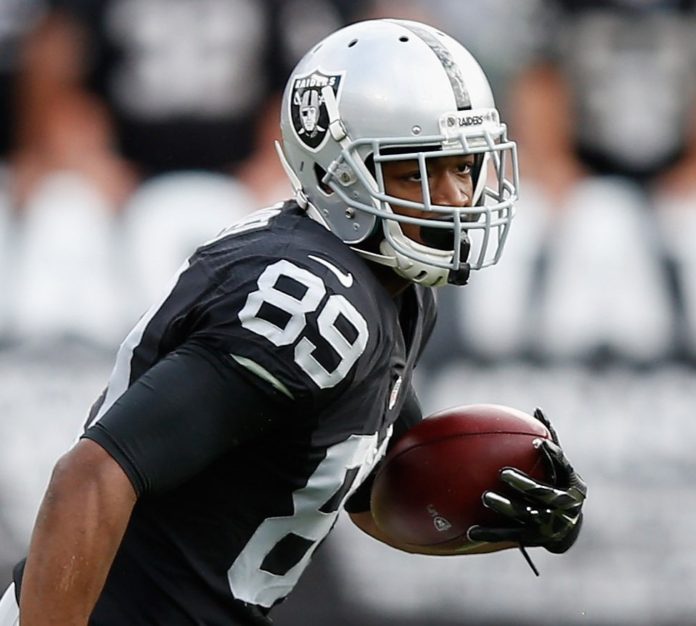 The NFL season kicks off this Thursday leaving all fantasy football players eager for the first matchup between the Eagles and the Falcons. The start of the season brings many questions for fantasy players about their teams. Everyone wonders what players will emerge as sleepers, who will put up disappointing numbers, and who will end their season early due to injuries. Throughout the football season, I will be giving my input and advice to help you improve your fantasy team and football IQ.
One player who I expect to have a bounce-back season is Amari Cooper (Raiders WR). Amari Cooper had a rather disappointing season in 2017 compared to what he was expected to have. He had a career-high 7 touchdown receptions but had a major decrease in yardage with only 680 yards. While his numbers last season were very underwhelming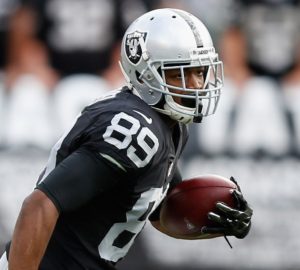 many factors contributed to his lack of yardage. Last year Amari Cooper split the receiver role with Michael Crabtree. After Michael Crabtree signed with the Ravens, Cooper became the undisputed WR1 for the Raiders. This will bring a massive increase to his total targets. Throughout his career in games with 8 or more targets, Cooper has produced 18 points per game on average. Also, head coach Jon Gruden has had at least 1 receiver with 1,000 yards each season in the 11 seasons he has coached. Having no competition for the WR1 spot anymore, Cooper is perfectly set up to bounce back and have a 1,000+ yards season and become a great value player for his draft position.
Jerick McKinnon's recent ACL tear has put him out for the rest of the season and left fantasy football players scrambling for a replacement running back. While McKinnon's injury wreaked havoc on many fantasy football teams, the value in backup running backs Alfred Morris and Matt Breida had a massive increase. For now, it looks like Alfred Morris will be taking on the early down and short yardage plays and Breida will be heavily involved in passing plays and other run plays, using his speed to his advantage. In my opinion, I would try to pick up Alfred Morris. He's familiar with Shanahan's running scheme and will be the go-to for goal line runs, leading to more touchdowns. However, both Morris and Breida are great sleeper players that could provide a bonus to your team.
Will Fuller V is a risky boom or bust player that has the potential to put up huge points. Fuller has battled with injuries throughout his two NFL seasons but has proven to be deadly in the right circumstances. Last season, Fuller was injured for 6 games and had a somewhat inconsistent year, but when the Texans Offense was healthy, he was one of the best receivers in fantasy.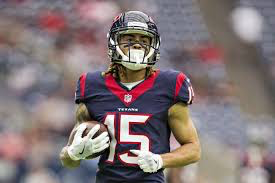 Fuller and the Texans quarterback Deshaun Watson only played 4 games together last year due to injury, but during those games, Fuller racked up 279 yards and 7 touchdowns and was the number two scorer in fantasy football. A lot needs to go right for Fuller to post these same numbers, but I would not be surprised if he does. Fuller has the potential to boom or bust, but given that both he and Deshaun Watson stay healthy, Fuller could be the sleeper player of the year.
Dion Lewis is coming off a great season with the Patriots in which he racked up 9 total touchdowns, 896 rushing yards, and 214 receiving yards. Although these are great numbers, he will not be able to repeat his performance this year. Dion Lewis is transitioning from the Patriots powerhouse offense to the Titans underwhelming offense. Not only is he downgrading his offense, he now has competition for the running back spot with Derrick Henry. Henry is expected to take have more carries than Lewis, and he also is the Titans goal line running back (more touchdowns). Another concern for Lewis is staying healthy. Aside from playing all 16 games last season, he only played 14 combined games in the previous 4 seasons due to injuries. Because I want consistency in my running backs, picking Dion Lewis is too risky and in my opinion, the risks in this situation are not greater than the rewards.
Some main points I would keep in mind throughout the season are to watch the waiver wire. See which players are expected to take on bigger roles or have good weeks and be ready to pick them up. Next, I would carefully monitor injuries. If a starting player goes down injured, being ready to snag their backup has the potential to bring a good sleeper onto your team. Also, don't be afraid to take risks. If your team does not currently look like a playoff contender, make risky trades that have the potential of giving your team a needed boost to secure a playoff spot.
I hope you were able to find some tips in this article to help expand your fantasy football knowledge and bring your team to the championship. Go Cowboys!