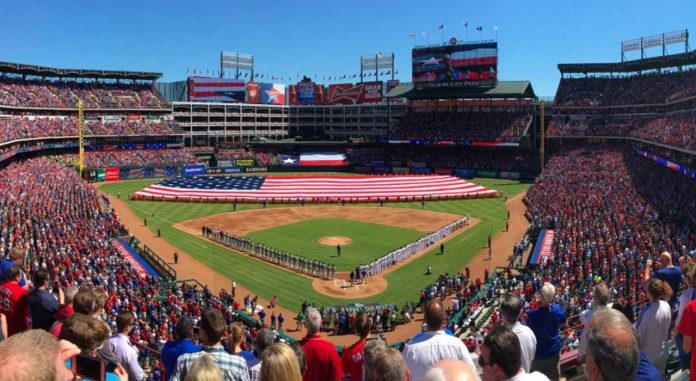 It's Opening Day, and as the Rangers begin their 2017 attempt to beat the Blue Jays in the playoffs (and also try to win the World Series but one step at a time), here's a look at the upcoming season.
Sabermetrics say the Rangers were lucky rather than good last year because of their success in one-run games and +8 run differential. There's something to be said, though, for the great clubhouse culture and competitiveness of this team. Take the season series against the Astros that cemented the division title: the Rangers won 15 of 19 games against their division rivals, 8 of them in hard-fought, one-run games. Although going 15-4 against the Astros appears unlikely this year, the Rangers don't feel like a .500 team like the projections would suggest.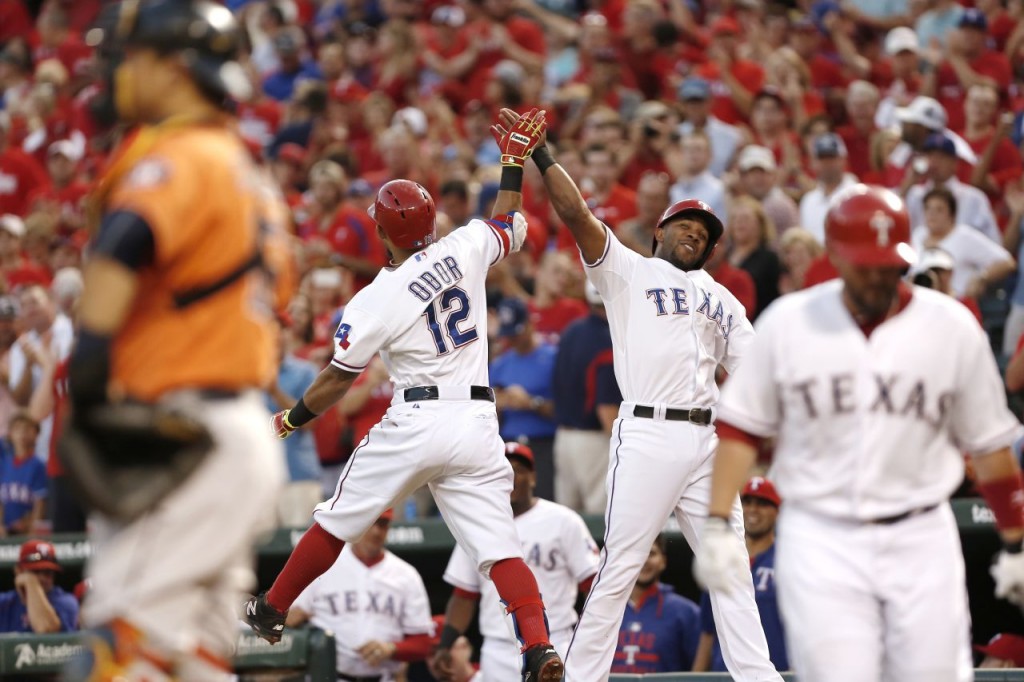 Gone from last year are all-star Ian Desmond, trade deadline acquisition Carlos Beltran, veteran pitcher Colby Lewis, and slugging first baseman Mitch Moreland. General Manger Jon Daniels went with an under-the-radar approach to the off-season, signing multiple smaller deals rather than making a splash to sign or trade for a big name. Here's how the roster is shaping up for this year.
The Rotation:
Two years removed from Tommy John surgery, ace Yu Darvish is looking to return to the top of the rotation for his first full season since finishing 2nd in Cy Young voting in 2013. He's in a contract year, so he has added incentive to strike everyone out and try to earn a big payday. In his return from the DL last year, he showed the same ridiculous stuff while adding another tick to his fastball.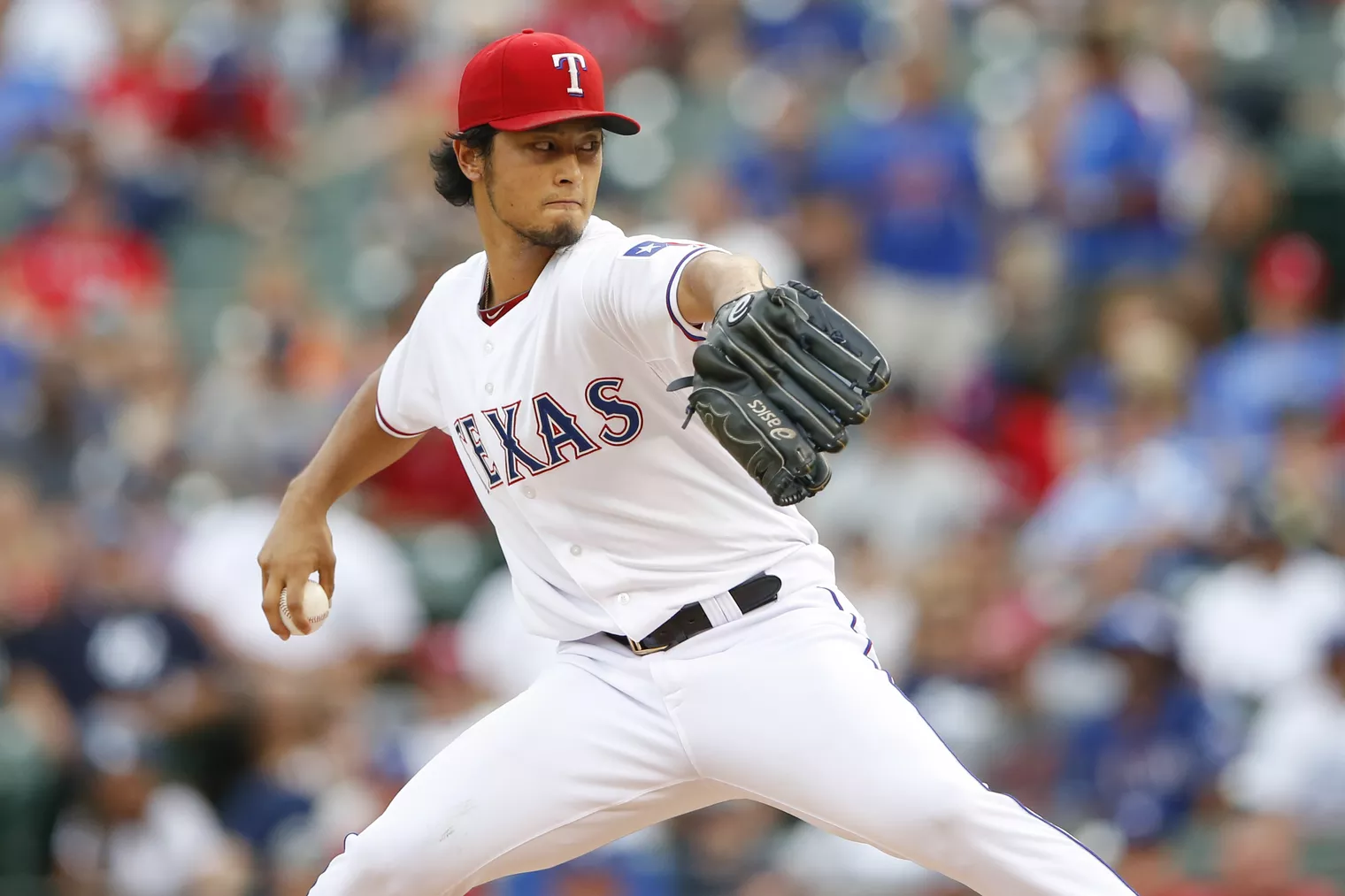 Cole Hamels was rolling towards a possible Cy Young last year before he blew up in his last 6 starts (7 if you count his contribution to the disaster that was the ALDS). If the last 6 seasons are any indication though, Cole Hamels will be good for 200 innings of 3.30 ERA and a strikeout per inning, and the Rangers will finally be able to unleash the full force of their two-headed ace-monster.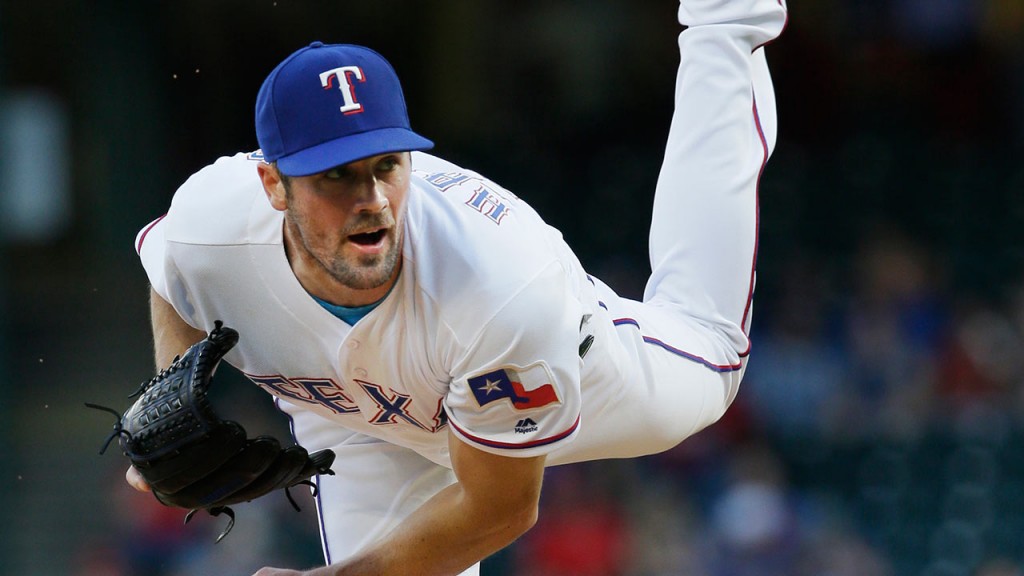 Southpaw Martin Perez could be a difference maker this year. He pitched fine last year, throwing almost 200 innings and alternating between looking like an all-star and looking like a minor-leaguer. However, Lucroy should help him gain consistency, and if Perez can give them another 200 innings this year, the Rangers will be in a great position for October.
A.J. Griffin was great last year for the first month of the season before shoulder injuries shelved him for two months. His performance fell off when he returned, which might be a more accurate indication of his true ability, but he earned the rotation spot with a good Spring Training. If he can stay healthy, he isn't a bad option to eat innings at the back of the rotation.
The Rangers' biggest offseason pitching signing was former TCU pitcher Andrew Cashner, who does have a great beard but is coming off two seasons worth of regression and injury problems. Luckily for the Rangers, they won't need a fifth starter until the 11th game of the season. If Cashner isn't ready, look for Nick Martinez to slot into the rotation temporarily.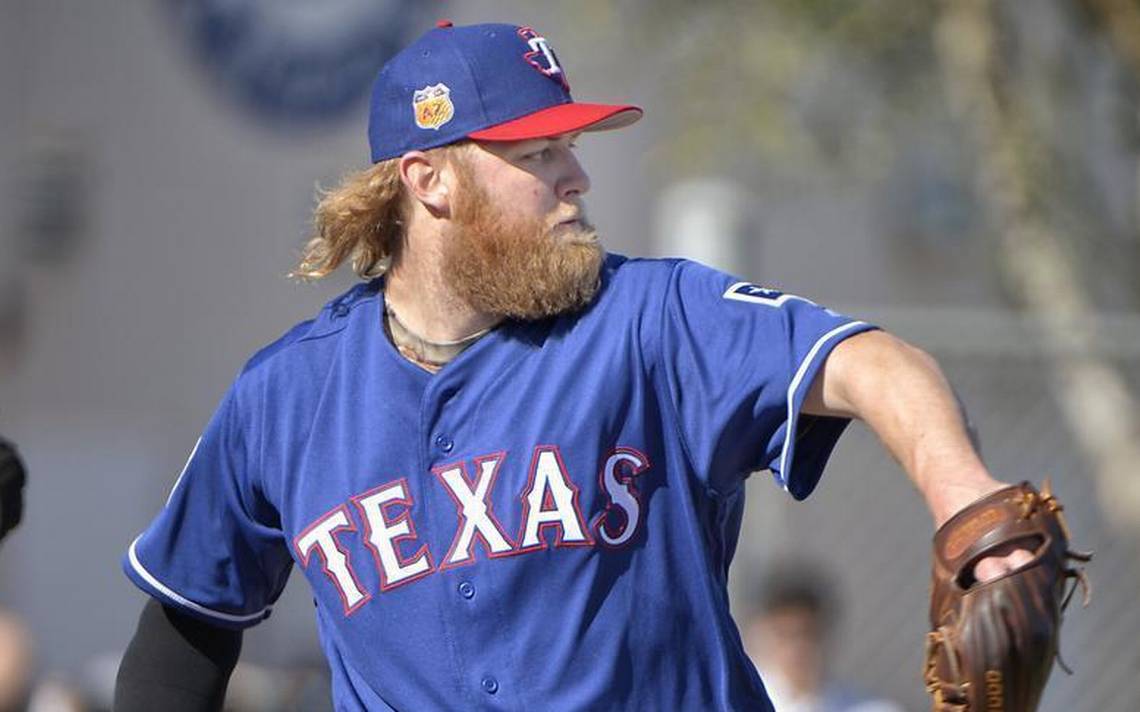 The Rangers also took a chance on Tyson Ross, formerly the ace of the Padres, but he is coming off of Thoracic Outlet Syndrome surgery, which historically has a negative impact on command and velocity. The Rangers will be careful with Ross, expecting him to return in late May or June, but if he can make a full recovery, Ross could take the rotation to the next level.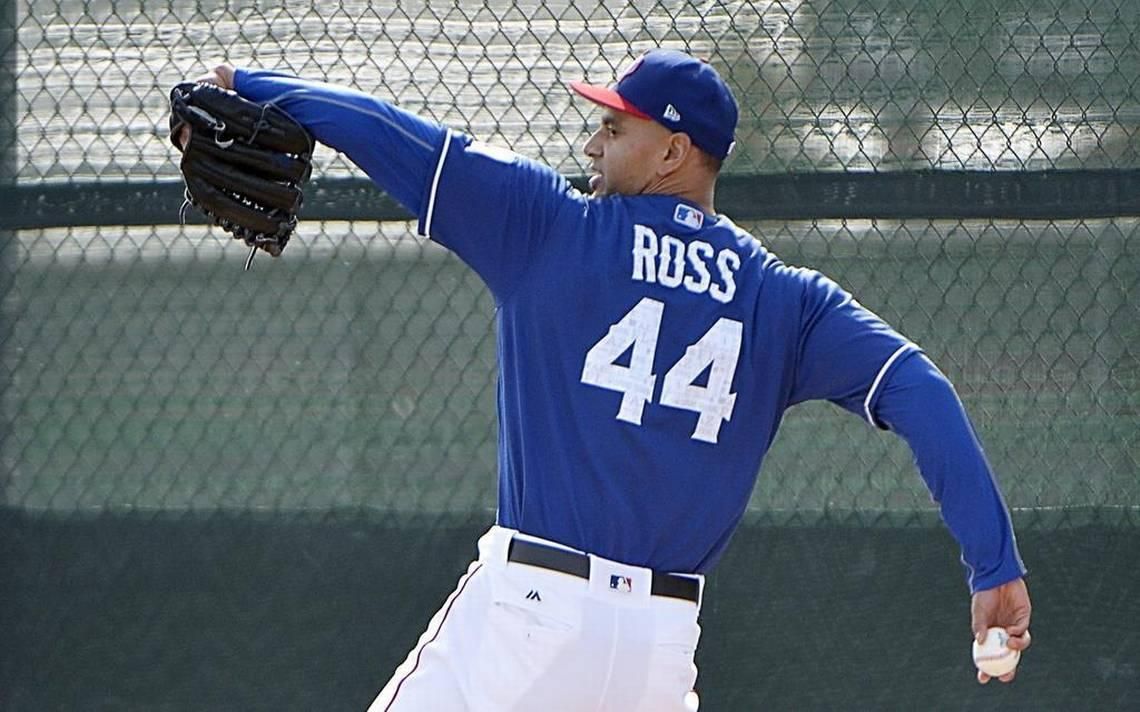 The Bullpen:
Sam Dyson isn't a guy that strikes fear in opponents as he jogs out of the bullpen for the ninth. The 6'1, red-bearded right-hander can dial his fastball up to 99 though, and his sinker is one of the best in the league at getting ground balls. Behind Dyson, breakout flamethrower Matt Bush had an outstanding rookie campaign and could be the closer by the end of the year.
The Rangers will start the year with an 8-man bullpen as they only need four starters. So, long man Mike Hauschild, lefty Dario Alvarez and number 15 prospect Jose Leclerc will join the 'pen along with returning relievers Tony Barnette, Alex Claudio and Jeremy Jeffress.
There are a couple notable missing names in Jake Diekman, out after colon surgery, and Keone Kela, who was demoted because of a clubhouse disruption. Tanner Scheppers, who has been injured again, and Dillon Gee, signed as an emergency starter option, also figure to be in the mix at some point this season.
The Lineup:
CF Carlos Gomez earned himself $11.5 million after the Rangers took a flyer on him last season following his miserable first half with the Astros. While he will strikeout a lot, he can also get on base and occasionally will land a ball over the fence. If he can continue the success of last season and this Spring Training, he can be a spark-plug at the top of the order.
DH/OF Shin-Soo Choo has been hurt far too often to justify his $20 million salary, but, when healthy, he does get on base.
3B Adrian Beltre will start the season on the DL with a calf injury, and the 38-year old is 58 hits away from 3,000 and hasn't shown any signs of slowing down.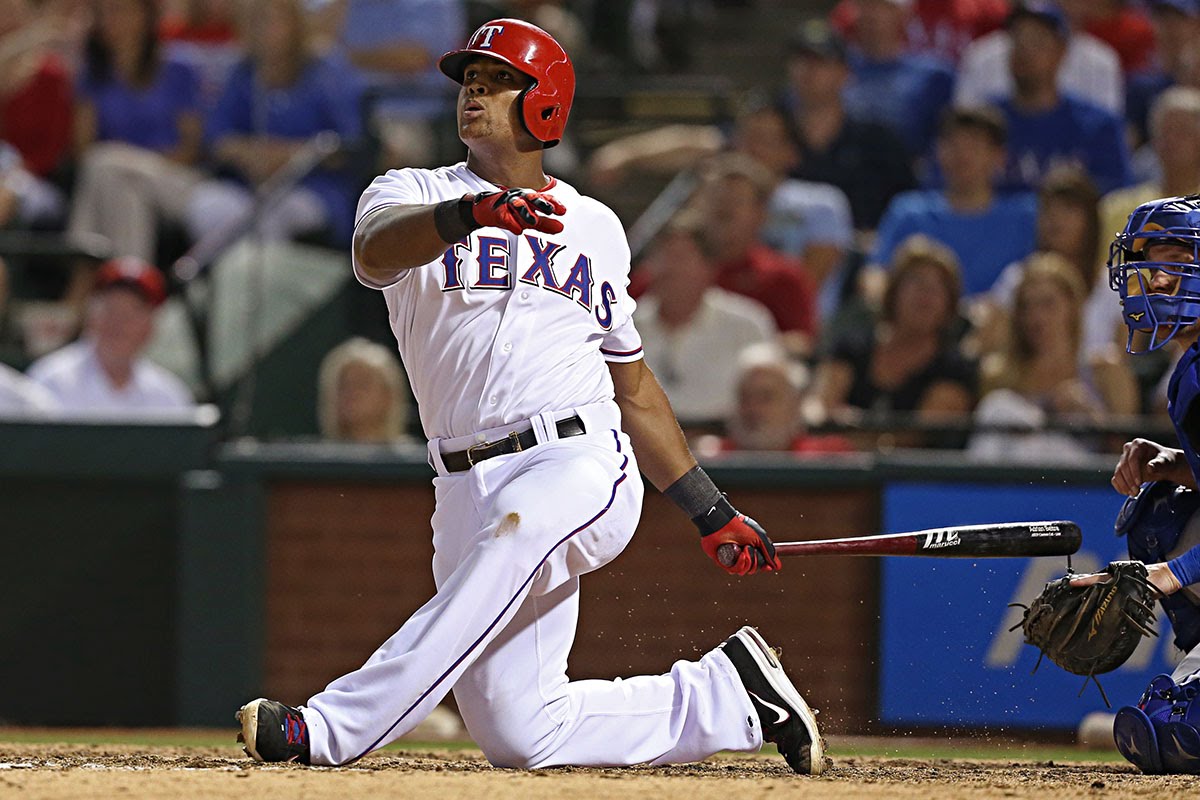 1B Mike Napoli joins the Rangers for a third stint, and brings his 30 home run power and clubhouse leadership to a lineup that was in need of the former. (The latter can never hurt either.) Maybe he can help Joey Gallo.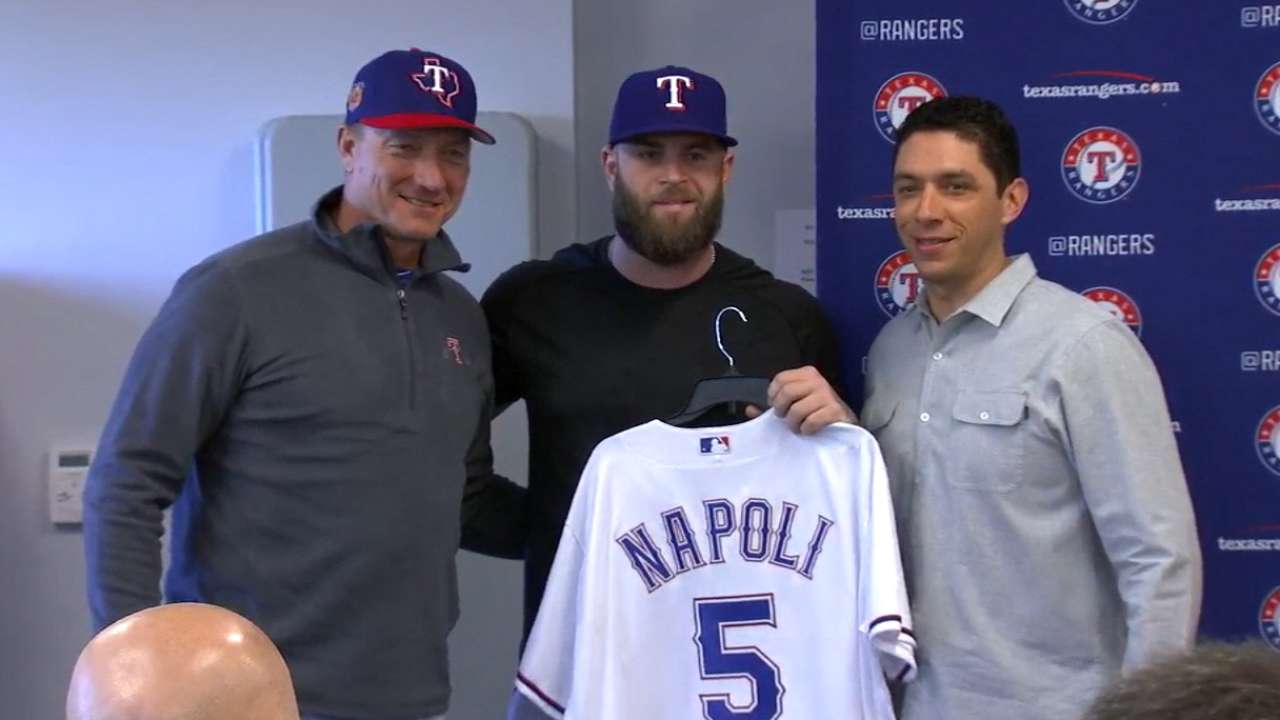 2B Rougned Odor recently signed a 6-year extension worth $49.5 million and two horses, and Rangers fans' favorite second baseman and boxer will look to continue swinging a lot and smashing dingers. If he improves defensively, he could become an elite second baseman.
C Jonathon Lucroy is a top-three catcher in the game, and while the Rangers had to give up a haul in prospects to acquire him, he is definitely worth it. Lucroy is a solid defensive catcher, a much better pitch framer than backup Robinson Chirinos and the front office believes he can help improve the pitching staff as well. Lucroy's bat is where he shines, though, and he is the rare catcher that hits for average as well as power. He'll likely post something like a .280 average with 20 homers.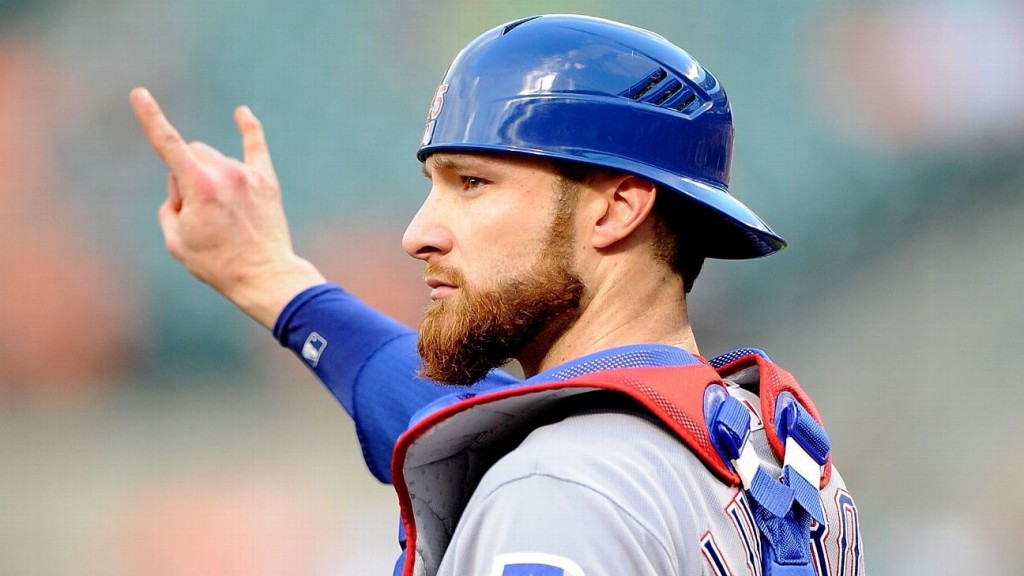 RF Nomar Mazara had a red-hot first month in the MLB and maintained respectable numbers as the Rangers everyday right fielder. Mazara is still only 21 and has the smoothest swing on the team—and he will only get better as he gains experience.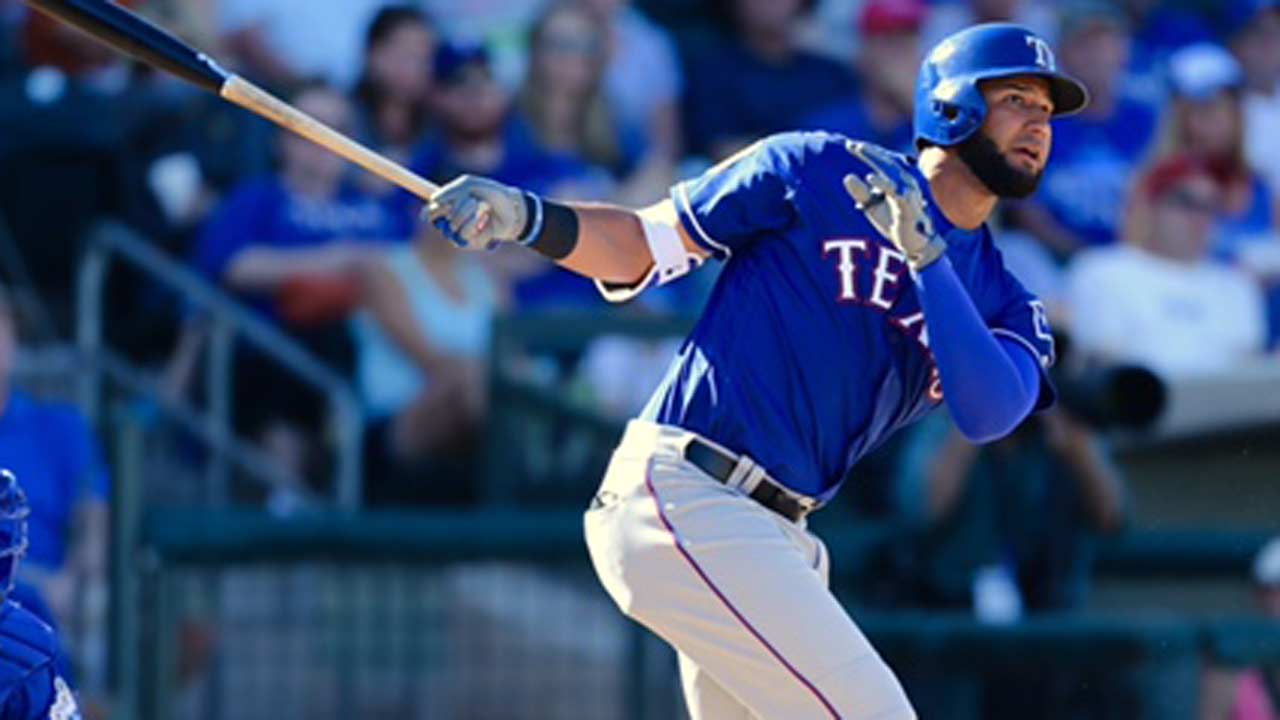 LF Delino DeShields, Jr. is back in the majors and still really fast. After a fantastic Spring Training that saw him go 11 for 11 in steal attempts, he will look to return to the success of his rookie season.
SS Elvis Andrus had a little bit of a breakout last year, posting his first .300 hitting season, posting a career high in home runs, RBI, and on base percentage and making his big contract look a little more reasonable.
The Bench:
3B Joey Gallo will start at third on Opening Day in place of the injured Beltre, and he will probably continue to strike out way too much while every once in a while obliterating a baseball. 500-foot home runs are fun though.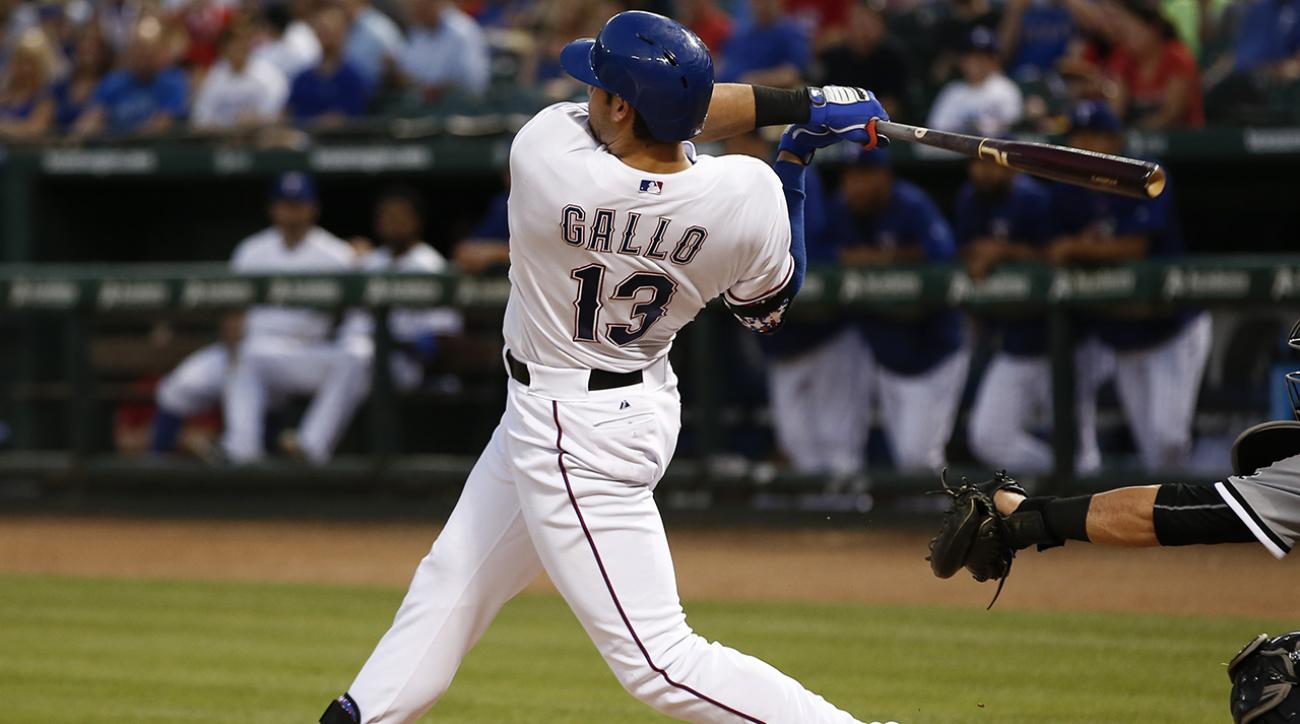 C Robinson Chirinos has always been a below-average starting catcher, and this season he will be an above-average backup catcher.
3B/SS/2B/1B/RF/LF Drew Robinson also made the Opening Day roster after Beltre's injury and will make his MLB debut after a strong Spring. He has always been a fringe prospect, but thanks to the pop he displayed in Surprise and his versatility, he'll get his first taste of the bigs.
1B/OF Ryan Rua had another strong Spring Training and will be a platoon bat against left-handed pitching.
SS/2B/1B/3B/LF/CF/DH Jurickson Profar can play pretty much anywhere. After a great showing in the World Baseball Classic could earn playing time as a super-utility, or with another team if he is traded.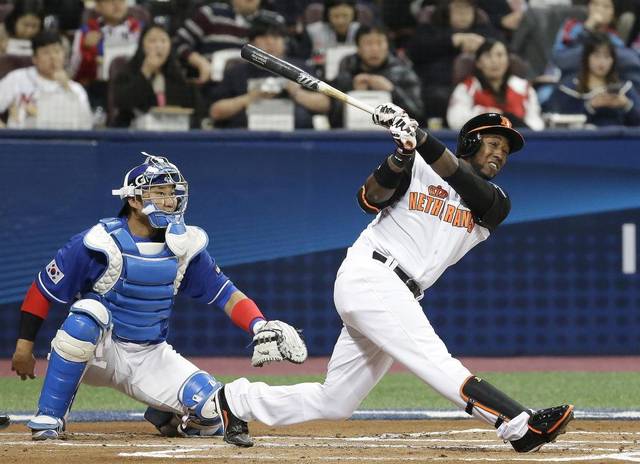 Worst Case: The rotation can't stay healthy, the lineup's age shows and the Rangers' success in one-run games and match-ups with Houston ends. The Mariners and Astros improve, and the Rangers miss the playoffs as Daniels rebuild the farm by trading Darvish on July 31st.
Best Case: Darvish and Hamels anchor the rotation, Ross provides a midseason spark to the rotation and Napoli and Beltre combine for 60 homers as the Rangers win the division for the third consecutive year, this time with the rotation primed for a playoff run.
Prediction: 91-71, 1st in the AL West