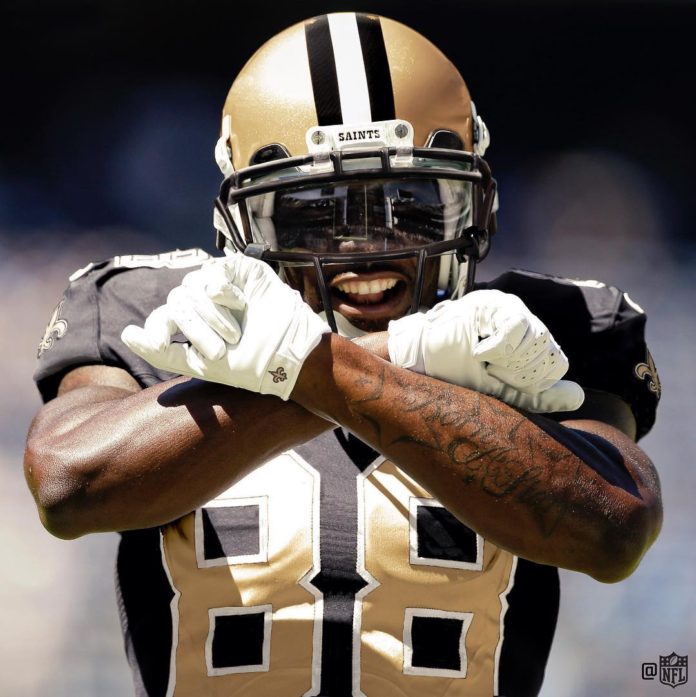 On Thursday, the 8th of November, the free agent Dez Bryant signed a one-year, 1.5 million dollar contract with the New Orleans Saints. Since the season is already underway, he will only get $600,000 guaranteed but will have up to $500,000 in receiving incentives, totaling a possible 1.1 million. The former Dallas Cowboy has been an unsigned player since his release in April but now has new playing grounds.
Past
Dez Bryant was a Cowboy from 2010-2017 but was released after having a few disappointing years and struggling to get along with the team leadership of LB Sean Lee and TE Jason Witten. Dez also had a pro bowl caliber contract but a disappointing amount of yards and receptions.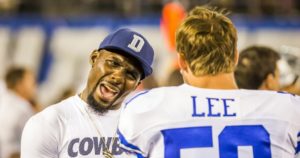 Saints
The Saints currently have a very promising team and adding Dez to the lineup will definitely be beneficial. The Saints (7-1) are at the top of the NFC South and second to the Los Angeles Rams in the entire NFC, a team that they beat last week. The Saints have an old but talented Drew Brees at QB, Alvin Kamara and Mark Ingram at RB, a solid O-line and Michael Thomas leading the recievers.
The only part of the offense that could use some improvement are the wide receivers, especially with the injury of Ted Ginn Jr in Game 4. Michael Thomas is the only Saints' wide receiver with over 500 yards; currently the number one wide receiver for the team. When Dez joins the Saints he will go in as either the two or three wide receiver (rookie Tre'Quan Smith would potentially be the 2nd) in this stacked offensive lineup.
Saints' future with Dez
The Saints are serious Super Bowl contenders this year, so they are trying to push for it with additions such as Eli Apple at CB and Dez Bryant at WR. They only signed Dez for 1 year to see how he fits and pushes for the Super Bowl ring. Dez has been known to cause problems in the locker room so the Saints are definitely taking a risk with signing him.
In an ESPN interview, Dez was asked about his locker room behavior and he replied with "I'm always gonna be me, you know, who I am. I'm not a bad guy. I've always been a good guy. You can ask my teammates — my ex-teammates — how I am," Bryant said. "I love the locker room. It's like family." The Saints are hopeful that Dez fits and does not hurt the chemistry of the 7-1 team.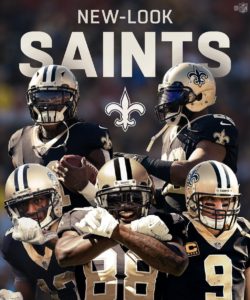 The New Orleans Saints will visit Dallas on November 29th and Dez will be able to challenge against his former teammates and coaches. On Thursday, Dez was asked if he will be emotional then and he said "You know, I honestly don't know. I don't know. But I am gonna be excited. I'll get to see all the Cowboys fans. You know I still love those guys. I love my ex-teammates, they're my family. But I'm here on a new chapter. It's gonna be fun, but I'm the opponent now."
Check back with The Roundup for more Cowboys and other news!