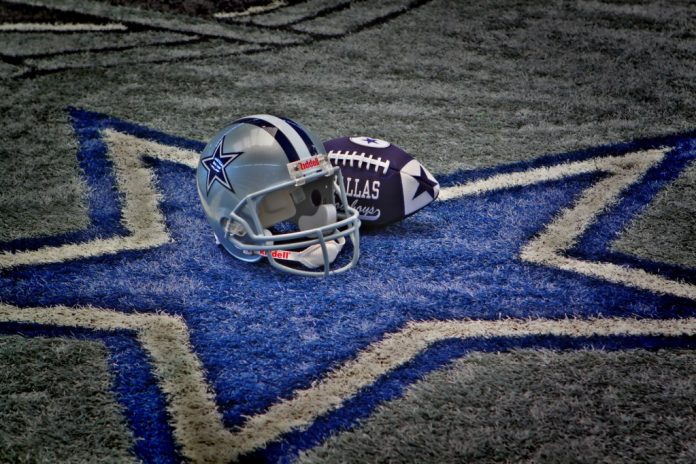 Fresh off their overtime victory over the Houston Texans, the Dallas Cowboys travel to CenturyLink Field to face the defending Super Bowl champions, Seattle Seahawks.
The Cowboys are led by the NFL's league leading rusher, Demarco Murray, and much-maligned quarterback, Tony Romo. Though no running back has had a descent game against Seattle's run defense this year, Demarco Murray has rushed for over 100 yards in all five games that have been played, he is expected to do the same to the formidable Seattle defense. The Dallas Cowboys currently possess the best offense line in the NFL, a major factor for Demarco's Murray's great season so far. Since Romo's disastrous game against San Francisco when he threw 3 interceptions, he has thrown 8 Touchdowns compared to just 2 interceptions.The offensive line has done a great job of protecting Romo, but don't expect him to have a good game against the Seahawks secondary, as they are currently the best in NFL at pass defense. Expect the Cowboys to consistently feed Murray the football and only have Romo pass in necessary situations.
On to the Seahawks: They soundly beat the Redskins last Monday in a game where Russell Wilson, QB, rushed for 127 yards. Speaking of Russell Wilson, he and the great receiving core should have a good game against the Cowboys who have struggled against pass defense, especially one like the Seahawk's. Marshawn Lynch is expected to have the best game of any Seahawks player during this game as he faces a Cowboys defense that gave up over 150 yards to Arian Foster last game. Seattle can and probably will beat the Dallas defense in so many ways. Whether it be through the pass or run, the Seahawks will have a field day against the Cowboys.
Prediction: Seahawks 30, Cowboys 17
The Cowboys will have a good, not great, offensive day against Seattle but the Seattle Offense will decimate the Cowboy's and win this game soundly at CenturyLink Field, where they have proven to be nearly unbeatable.