Dak Prescott: "I told Taco good luck on everything. I didn't tell him congrats on that sack or anything. I could have thrown it away, but he can have that one"
Reporter: "Why didn't you throw it away then?"
Dak: "Completion percentage."
This relaxed response from Dak on being sacked by his old teammate really emphasizes how the game went for the Cowboys, as after an uncomfortable first half, the Cowboys clearly dominated the game. It was against the Miami Dolphins, arguably the worst team in the league, but still a 3-0 record is something that only 7 teams in the league can boast, and for a team that traditionally starts out slow, this is a great way to begin the season.
The New Running Duo
Peanut Butter and Jelly. Biscuits and Gravy. Burgers and fries. All legendary duos, which after a dominating performance on the ground this weekend, Zeke and Tony Pollard might just have joined. The duo totaled 228 yards for the day, with both backs surpassing 100 yards. It goes without saying that Zeke is the better of the two backs, but Pollard represents an above average change of pace back that can give Zeke rest and close out games, ultimately helping Zeke to conserve his energy. Of course, Pollard is no slouch himself; he showed plenty of explosiveness and agility, especially on his 16 yard touchdown run. This double running back set up has been successful in offenses like New Orleans in past years with Alvin Kamara and Mark Ingram, and there's no reason to think it can't be successful in Dallas as well.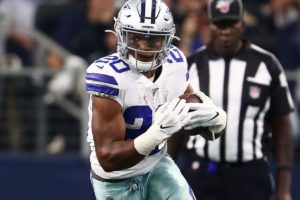 Of course, an enormous amount of credit goes out to the offensive line, who seem to have picked up right where they left off two seasons ago as one of if not the best offensive lines in football. Their performance was at times a little rough last season, but so far they've given Dak plenty of time to throw the ball and at times provided beautiful running lanes for Zeke and Pollard to easily pick up yards. Some might say a team's offense can only be as good as its offensive line allows it to be, and with the Cowboys O-Line, they're looking pretty well off.
A Deep Offensive Bench
Coming into this week, the Cowboys were missing both Tavon Austin and Michael Gallup, but it didn't seem like the Cowboys really lost a step even with one of Dak's favorite weapons on the sidelines. Amari Cooper has been fantastic for the Cowboys, but in the absence of Gallup, Jason Witten, Devin Smith, and Randall Cobb all stepped up to help Dak dominate the passing game once again. This is an encouraging sign as of course the Cowboys don't have their full corp of receivers, yet these receivers still managed to get open on plenty of routes and provide many touchdown opportunities. As I mentioned, Tavon Austin is hurt, and while he presents a valuable deep threat, his presence as a dangerous punt and kick returner will certainly help the special teams unit start to have some better returns that will make things easier for the offense.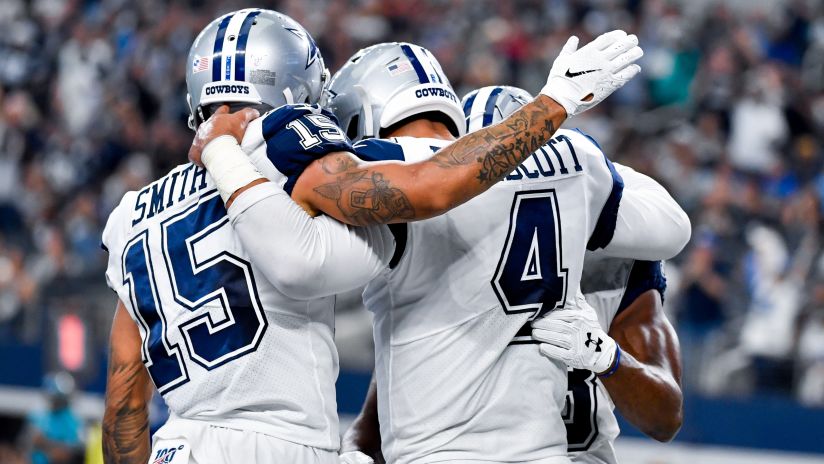 The Defense Steps Up
The offense started the game off slow, with Dak self-diagnosing himself as being too "Greedy," but the defense came out with a passion as they limited the Dolphins to two second half field goals as they gave the offense time to find their stride. Jaylon Smith led the way with 10 tackles and DeMarcus Lawrence managed to get a sack as the defense stifled the Dolphins. The only concern I have with the lack of sacks the defense managed to get against a sub par offensive line, but it seemed like every play they were one inches away from getting to Rosen before he managed to throw it away. It seems like they were a little unlucky in this regard, and I wouldn't put too much stock in that issue unless it persists.
The True Test
The Cowboys have played well this year, but their first match ups have been against teams that are, well, pretty garbage. A more accurate test will come this Sunday night against the New Orleans Saints, who despite missing future hall of famer Drew Brees, represent a significant challenge on both sides of the ball. It will be a great game and will really show what the Cowboys are made of as they look to stay unbeaten on the road.
Check back to The Roundup for more Cowboys and other sports news!