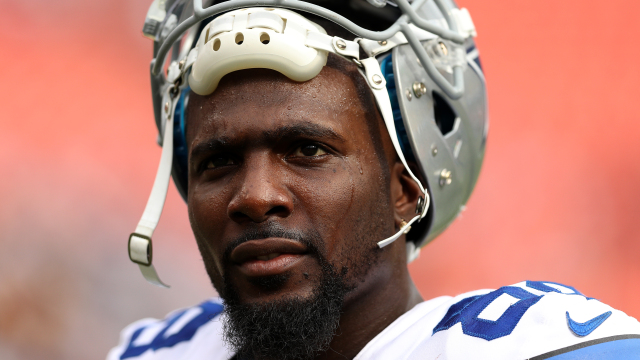 On Friday the 13th of April, the Cowboys released their star wide receiver, Dez Bryant. There were rumors circling around Dez either being traded or released as in recent years he has been overpaid and under performed, but until now nothing had come of those rumors.
Cowboy's reasons
The Cowboys have had ample problems with Dez Bryant in recent years. He signed a major contract with them in 2015 that takes up a substantial amount of salary-cap space, but this investment has not been worth it for them. Bryant was the ninth highest paid wide receiver in 2017, earning 14 million even though he was 28th in receiving yards this year. Since his new deal in 2015, he has had less than 900 receiving yards every season since then, and on top of that Dez also has a history of attitude problems and recently grew enraged when his team voted for someone else to be captain and not him.

Relationships
Jerry Jones said that it was a very difficult decision for him as he stated that "Dez and I share a personal and professional relationship that is very strong, and he is one of just a handful of players with whom I have become that close to over the past 30 years." Dez has stated and tweeted many times that the release was personal and that it was hard for him. He mentioned how he had a close connection with the owner and the city but that "Garrett's people" did not vote him Captain or allow him to lead. Dez has been very well known in Dallas in the past 8 years for his skills, attitude and signature move of "throwing up the X".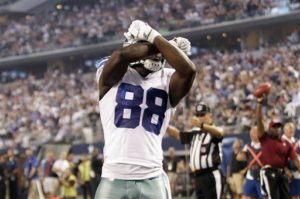 Cowboy's Future
 Dez Bryant held the position of the Cowboys #1 wide receiver so there is a lot of speculation around what the cowboys are going to do. The team still has Terrance Williams, Cole Beasley, Ryan Switzer and a few backups, but no one of Bryant's caliber yet. The Cowboys also signed Allen Hurns this off season after he was released from the Jaguars, but he is unproven. Allen Hurns normally wears the number 88, Dez's signature number, but he tweeted he would not wear that or disrespect Dez. The Cowboys are in need of another wide reciever and so there is a high chance that they will trade up in the draft to get a high level WR prospect.
Dez's Future
With Dez being a free agent now, there is a very high chance that another team will sign him because of his skill and strength on the field. Dez believes that his release was personal and wants to play Dallas twice a year by joining another team in the NFC East. Dez has retweeted many times regarding his future, such as the one below where someone showed him in potential team's uniforms.
The cowboys feel like they did the right thing in releasing Dez for the betterment of Dez and the team. The Cowboys must look to other wide receivers to fill the gap that removing Dez has caused. Dez will continue to work and hope that a team values his talent and will give him another chance to prove himself on their roster.
Check back with The Roundup for more Cowboys and other news!