Coming off a very mediocre and disappointing season with a final record of 8-8, the Cowboys had some changes to make in the offseason. The first was made with hiring Coach Mike McCarthy. A few free agents were picked up, and some current players, like Amari Cooper, received new contracts. The most exciting event of the year for the Cowboys, however, was the draft.
The Needs
The Cowboys needed help with their their defensive backs, their offensive line, and perhaps a little depth with their defensive line. Of course, there were other positions that could use some help, but those were the main needs coming into the draft. Additionally, news was released a bit before the draft that Jerry was drafting alone on his yacht, and that he had the final say on draft picks. Not entirely different from past years, but with isolation due to quarantine he might have a few less voices in his ear trying to influence the pick. Exciting news from an executive that has a liking for big moves.
The First Round
With the 17th pick in the first round, the Cowboys were poised to snag a talented player, even if that player wasn't Joe Burrow or Chase Young. As the round commenced, two top receivers in Ceedee Lamb and Jerry Jeudy continued to drop farther than expected, with both still undrafted as of the 14th round. As the Cowboys pick rolled around, Ceedee Lamb was still on the table, and with smiles from Jones and Coach McCarthy, Lamb was quickly snapped up as the 17th pick of the first round.
At 17, Lamb was an absolute STEAL for the Cowboys, with a classic example of taking the best player available. Receiver might not have been one of the needs for the Cowboys, but taking a CB or OL at that point would've been foolish when their receiving corp could be bumped from great to elite with one pick. An athletic receiver, Lamb displayed the catching ability of DeAndre Hopkins and the speed and strength of many open field receivers during college, and will be an amazing new weapon for Dak this next season.
The Later Rounds
As their second round pick came around at 51, the consensus was that CB was the way to go, and sure enough Trevon Diggs from Alabama was soon made a Cowboy. A talented corner for Alabama, hopefully he's able to quickly adjust to the NFL and help the Cowboys with a blaring weakness that hurt them significantly last year. The Cowboys continued to improve their defense by picking Neville Gallimore from Oklahoma with the 82nd pick in the third round, adding depth to their defensive line and giving Gallimore a chance to learn from veteran linemen over the next year or so.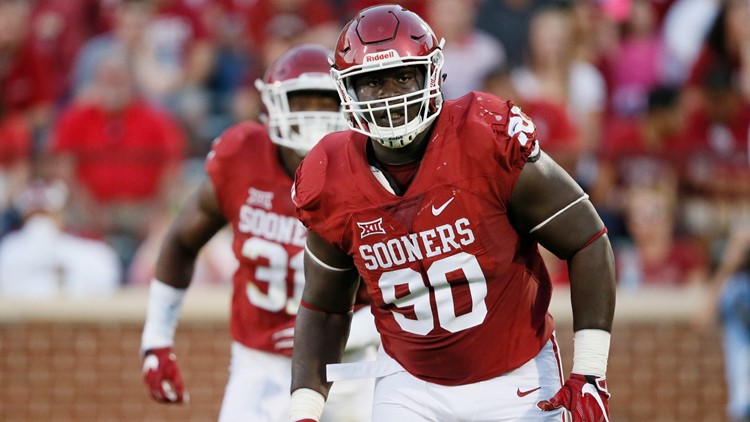 The Cowboys, under the guidance of Will McClay, have often managed to snag talented players in later rounds, and while many including myself don't know very much about later round picks, I do have faith in the Cowboys and especially McClay to find the occasional diamond in the rough. With that in mind, the Cowboys went with another CB, a center, a DE, and a QB in the final four rounds, picking Reggie Robinson II from Tulsa, Tyler Biadasz from Wisconsin, Bradlee Anae from Utah, and Ben DiNucci from James Madison. With these players, except for DiNucci, they provide depth in much needed positions and with development could eventually become starting or more consistent players on their respective side of the field.
Overall Draft
With a draft that has been applauded on sports sections of newspapers, websites, and social media pages alike across the nation, the Cowboys truly had one of their best drafts in recent history. Personally, I'm very excited for next year, and I'm looking forward to seeing some of these new picks in action, as they help fill in gaps and increase the Cowboys' strengths. I'm not going to make any bold predictions, but the Cowboys were able to address their needs, so with an improved roster and a new coach, the next season is one that will be interesting to keep up with and hopefully a significantly improved one from last year.
Check back to The Roundup soon for more Cowboys and others sports news!