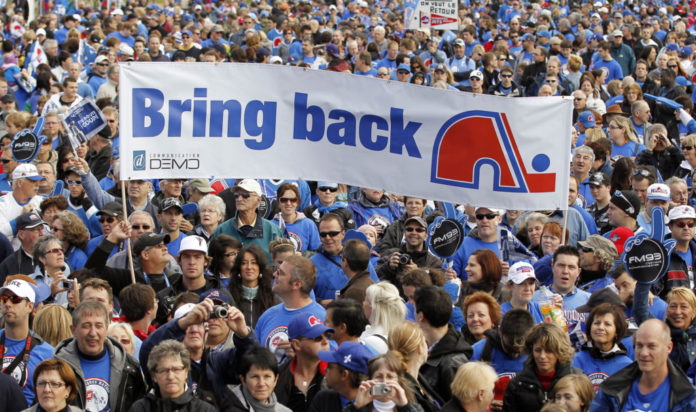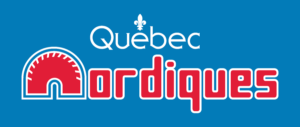 In Québec City, July 1st, 1995 is a day that will forever live in infamy. It was on this fateful day that the Nordiques, the city's beloved hockey team, moved to Denver and became the Colorado Avalanche. Now, over 20 years later, the city remains without a professional hockey club, and Quebecers are yearning for the return of NHL hockey. Although commissioner Gary Bettman has raised the possibility of a return to Québec, no deal is currently in place, leaving Québécois fans perplexed and angry.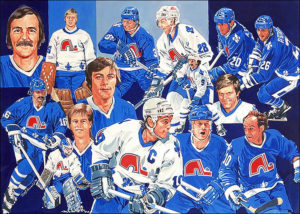 Why has no deal been made? To answer this question, we must examine the factors that contributed to the Nordiques leaving Quebec. The first of these issues was ownership. For most of their existence, the franchise was owned by the avaricious Marcel Aubut, a local businessman who was well-known for his stinginess.
Aubut constantly refused to dish out money to star players, leading to the departure of all-time greats like Mats Sundin, Eric Lindros, and Owen Nolan. Despite reporting financial troubles over the previous few seasons, Aubut personally made fifteen million dollars from the sale of the team, which infuriated the already disgruntled fans. Understandably, the NHL did not want to risk a repeat of Aubut's reign of terror and stayed well clear of Québec City in the years following the transaction.
Another very strong push factor was Canada's struggling economy. At the time, under the leadership of PM Jean Chrétien, himself a native of Québec, the Canadian dollar was at its weakest point in recent memory, making it very difficult to operate a high-expenditure operation like a hockey club. That, coupled with Marcel Aubut's reluctance to spend money, led to the Nordiques demise.
Nowadays, the opposite is true. Canada's economy is as strong as it has ever been and there has never been a better time to run a Canadian sports franchise. The Canadian Football League's Ottawa Redblacks have prospered since joining the CFL as an expansion team in 2010 and won their first Grey Cup just six years into their existence. There is no reason that the same thing cannot happen in Québec City.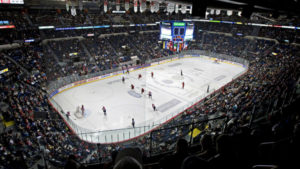 The third push factor, and arguably the most direct cause of the Nordiques' flight to Denver was a dire stadium situation. The old Colisée de Québec, where the team played their games, was falling apart, and Aubut overplayed his hand in negotiations for a new arena. The provincial government could not afford to finance a new building, and Aubut was forced to sell the franchise.
However, in the summer of 2012, Québec City took the first step towards reacquiring an NHL franchise, breaking ground on a new facility that would accommodate ice hockey, as well as concerts and other entertainment. The Centre Vidéotron, which seats 18 259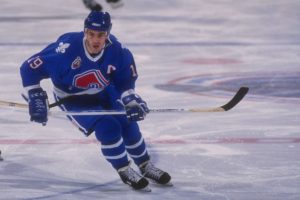 people, good enough for 18th in the NHL, was completed in late 2015. It now houses the Québec Ramparts of the Québec Major Junior Hockey League (QMJHL), who last season had an average attendance of 13 835 spectators, higher than several NHL teams, and a staggering number for a junior squad. In light of this success, Québec submitted a 500 million dollar bid to the NHL for the rights to an expansion team. The bid was successfully submitted and then rejected. No rationale for this decision was ever given, and Gary Bettman has remained silent on whether further bids from the city would be accepted.
This leads us to the fourth and final reason why Québec City remains teamless to this day: Gary Bettman himself. Bettman's tenure as the most powerful man in hockey has been marred by controversy. Since the early 1990s, Bettman has attempted to orchestrate a great manifest destiny for the sport, taking teams from Canada and the northern United States and moving them to areas that think as much about hockey as they do about Jai-Alai or cricket. To the surprise of nobody, the results have been mixed at best and completely disastrous at worst. Bettman has already been forced to relocate one of these teams, with more likely to come.
Even still, Bettman absolutely refuses to acknowledge Québec City as a suitable home for an NHL franchise. Despite the region's universally recognized passion for the sport, despite a brand-new arena, despite countless pleas from fans and local politicians, despite a 500 million dollar expansion bid, Bettman refuses to act. Whatever his motives may be, it is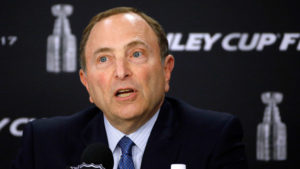 clear that he does not want to see a team in Québec for the time being. He has been more than willing to grant expansion bids to other cities like he did with Seattle earlier this year. The main rationale seems to be his fascination with expansion. Bettman is interested in exploring new markets entirely, rather than returning to old locations like Québec. It is also for this reason that Bettman has all but ruled out moving a struggling franchise like the Coyotes or Hurricanes, who are both struggling to sell tickets and/or deliver a passable on-ice product. Bettman would rather spend millions of dollars on keeping these boondoggles afloat than admit he was wrong.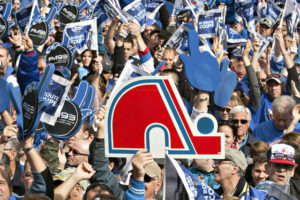 Regardless whether Bettman or the other bureaucrats in Toronto neglect it, Québec City needs an NHL team. The Québécois people are the most passionate group of hockey fans in the world and any team lucky enough to call the provincial capital the team home would indeed sell out every single one of their home games. If a junior team can fill 14 thousand seats in an 18 thousand seat stadium, then imagine what a professional club could do.
The Centre Vidéotron, unlike the Colisée de Québec before it, is a state of the art facility that could easily accommodate an NHL team. The provincial and local governments are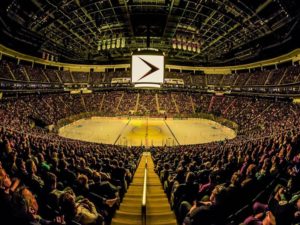 on board with the project and have expressed a willingness to spend money if need be. The only thing preventing the dreams of the Québécois people from coming true is Gary Bettman's stubbornness. Until he leaves his post or is somehow convinced to give in, Québec City's long wait will have to continue.
Bonne chance, mes amis.