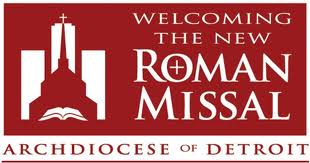 It's not every day that the Catholic Church makes an internal change. Indeed, the church has become a steady, unceasing bastion of tradition by maintaining continuity over a length of time that dwarfs nearly every other human institution in history.
The Catholic mass, in particular, has maintained a shocking consistency over the centuries: the mass that Jesuit College Prep students (for instance) attend every month is fundamentally the same worship ceremony celebrated by all Catholics since the Council of Trent codified the mass in the 16th century. One can be sure that any changes in the liturgy, no matter how minute, make waves in the Catholic community.
Such a change happened in the church last month when the third edition of the Missale Romanum, or Roman missal, was implemented in Catholic churches across the United States. On November 27, 2011, the first Sunday of advent, the new translation arrived to often-confused churchgoers.
Until the 1960's, most Catholic masses around the world were said in Latin, the official language of the Vatican and a vestige of the Roman Empire that the first Christians called home. In the Second Vatican Council, however, the church decided to allow mass to be said in vernacular languages. In doing so, they changed the wording of the liturgy to make it understandable to lay-people.
The new edition of the Roman missal changes several phrases of the mass back to their pre-Vatican II wording. "The Vatican aimed to bring about a more accurate translation of the original Latin," said Fr. Anthony Wieck, SJ, who presided over the first Jesuit student mass with the new translation. "For those of us who are theologically inclined," adds theology teacher Jude Harrington, "the words of the mass do become important in terms of accuracy."
Among the changes to the mass: "and also with you" has become "and with your spirit," "one in being with the father" is now "consubstantial with the father," and "for you and for all" is changed to "for you and for many." On the surface, these changes may seem insubstantial; but for Catholics who have said the mass one way for decades, the changes have been palpable.
The United States Council of Catholic Bishops (USCCB) notes the need for patience in the awkward adjustment period. "There is need for patience with assembly and ministers," the USCCB website says, "as we all struggle to learn, to understand, and to interiorize our ageless faith in a new verbal expression."
Churchgoers have certainly noticed the "struggle to interiorize" that the USCCB points out. "It's been a bit strange getting used to it," admits Fr. Wieck. "I have to be much more attentive to…each lead that I give during the mass. All the memorized responses have changed, and even a slight change is difficult. It's hard for the priest too."
But men of the cloth like Fr. Wieck see the change as a blessing in disguise. "[The revised translation] is prayerful in its own way; it's a deeper, richer language because it is conversation with God," says Fr. Wieck. "That depth can be helpful to us in prayer. If we savor these changes, we can understand the gravity of what we say in the mass."