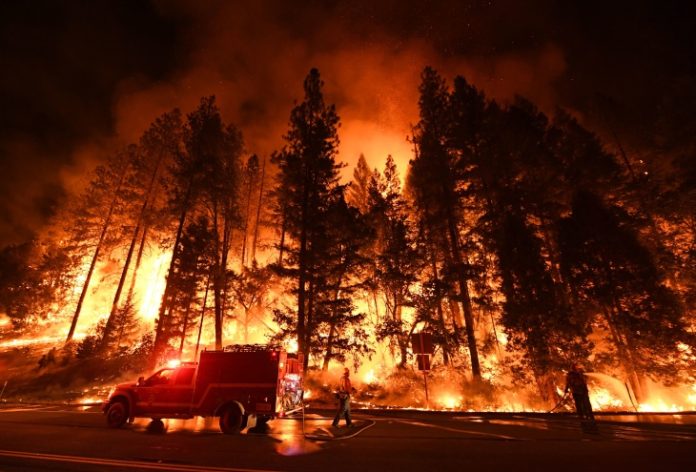 Devastating fires that have been raging across Australia for the past few months. More than 100 brush fires continue to burn across New South Wales and Victoria on the island's Pacific coast.
What started these fires?
Natural causes are to blame most of the time, like lightning strikes in drought-affected forests. Humans can also be to blame. Police in Australia have charged at least 24 people with deliberately starting fires for example.
Why are the fires so bad?
These fires have killed 173 people in Victoria alone, so far, making it one of the deadliest bushfire disasters on record. On top of that, Australia is experiencing one of its worst droughts in years, and strong winds have also made the fires and smoke spread more rapidly, and have led to fatalities.
What has been the damage so far?
Entire towns have been consumed by flames, and residents across Australia have lost their homes. Estimated numbers are at about 1,588 homes destroyed and over 650 damaged. 
How many animals have died?
About half a billion animals have been affected by the fires and the numbers keep on growing. Estimated numbers include about one billion animals affected nationwide. Firefighters battle bushfires around the town of Nowra, New South Wales, on December 31, 2019.
How can I help?
There are many ways in which one can help, regardless of where you live. First, donations towards victim relief and recovery can be made to the Australian Red Cross, Salvation Army Australia, the NSW Rural Fire Service, and the St. Vincent de Paul Society Australia.
Second, you can also help the animal by donating to wildlife rescue and treatment groups like WIRES, the Port Macquarie Koala Hospital, and Currumbin Wildlife Hospital. I personally donated $10 dollars to WIRES to help the Australian animals.
Stay tuned to The Roundup for more updates and coverage on world natural disasters.