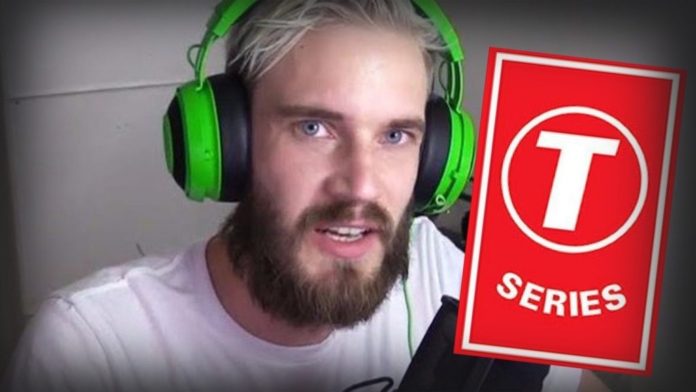 "I don't like you T-Series…Nothing personal, kid…But I must go all out…Just this once" -PewDiePie, 2018
It's a battle for the ages. Swedish original content creator vs. big-money Bollywood entertainment enterprise for the crown of YouTube, becomes the #1 most subscribed channel on the platform. This battle has been occurring for the last eight to ten months, and has not only caught the attention of young gamers across the world, but also other prominent YouTube creators such as MrBeast, Jacksepticeye, and Markiplier and wealthy billionaire, Elon Musk. Yet, as PewDiePie pleads for more subscribers, T-Series seems to be gaining hundreds of thousands of subscribers per day. Will PewDiePie's reign at the top as the king of YouTube be overthrown by T-Series? Before I give my thoughts, let me provide a brief history of this intense competition.
A Brief History
Since December 2013, PewDiePie has been the most subscribed channel for a while, best known for his hilarious "Let's Play" videos. In early 2018, PewDiePie had over 60 million subscribers. Until early 2018, T-Series, a music and film production company oriented in India, had around 30 million subscribers, but has been gaining subscribers rapidly. Once T-Series got within 200,000 subscribers of PewDiePie, he began to make intensive efforts to fend off T-Series by making a diss track that got over 100 million views. As PewDiePie recently surpassed 86 million subscribers, T-Series has been following close behind. Now, as the gap closes, PewDiePie makes last-ditch efforts such as live streams on popular games such as Minecraft, Roblox, and even Fortnite. It is also rumored but not confirmed that T-Series is using sub-bots to get ahead.
While it seems to be a simple competition, in reality, this war represents YouTube's preference of original content creators versus big-money companies. While original creators spend their own money along with countless hours of time and effort making creative and enjoyable videos for the public, companies can churn out videos at an alarming rate, producing almost four to five videos per day. Despite all the hard work original content creators do to satisfy their fan base through daily videos, it seems that if T-Series wins, companies are still more powerful.
My Thoughts
To be honest, I don't know how much longer PewDiePie can hold onto his spot at number one. T-Series has a much larger user base, and with the gap diminishing to within a couple thousand, I think this is the end for PewDiePie.
To all those who admire PewDiePie, we are all truly sorry. The war was a long one, and it was a valiant battle, but I think this is the end.
Stay tuned to The Roundup!