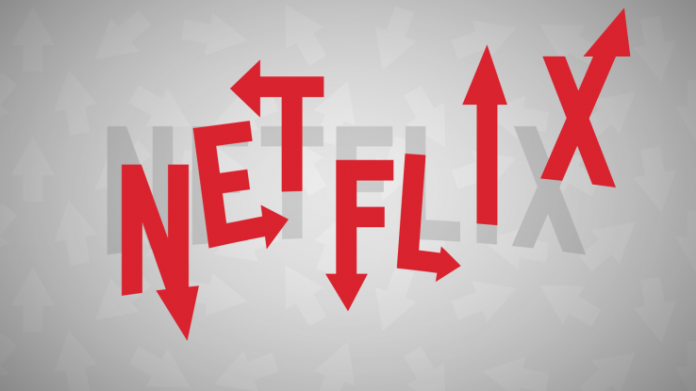 One of the most daunting tasks in the life of a millennial is trying to find what to watch on Netflix. Netflixing has taken over our society and has been able to glue people to their phone, computer, or television for hours on end. Luckily for everyone reading this, I have broken down 100 of the most popular and highest rated shows on Netflix and designated them to 5 tiers. This took an excessively large amount of time and I hope everyone reads this gets to the end, but even if you don't, it's too late, I already wrote it. So to start things off, I will break down the 5 tiers that I have created for this guide to the galaxy. Also, a little side note, EVERY SINGLE SHOW on this list is a very good show; that is why they are in the top 100 out of the 780 titles that I had to weed through. However, real needs to recognize real and we must agree that some shows are better than others and not every show can be in Tier 5. Moving on:
Tier 1: Netflix Bronze – 20 shows – This tier consists of shows that are very good for watching if you are desperately looking for something to watch and you have exhausted all of your resources in the other 4 tiers. Some of these shows are new and might take off; some of them just know their place as "above average," and some of them just happened to be outdone by 80% of the field.
Tier 2: Netflix Silver – 25 shows – These are shows that have captivated audiences but also been dismissed by audiences. Tier 2 consists of shows that you could easily watch on the side with an S.O or family member.
Tier 3: Netflix Gold – 25 shows – Netflix Gold is the tier where all of the extremely good shows have been places. Some things that keep the shows in this category from moving up could be a lack of character development, a lack of significant plotlines, or a lack of a diversified following. This category, along with Netflix Silver, is the largest category because Netflix honestly has a great selection of quality shows.
Tier 4: Netflix Elite – 15 shows – These are where all the great shows are located. Both Tier 4 and Tier 5 significantly decrease in numbers because these are where the legends dwell. The only thing keeping these shows from going to the top tier is the fact that the shows in the top tier exist.
Tier 5: Netflix Royalty – 15 shows – These are THOSE shows. The shows that everyone tells you to watch. The shows that everyone tweets about and retweets scenes from. If you haven't watched any of these shows, you are missing out and I pity you.
So, now that we got the foundation for this piece, let's get started. (Any italicized shows are my *personal* favorites)
Tier 1: Netflix Bronze
Spotlight: Better Off Ted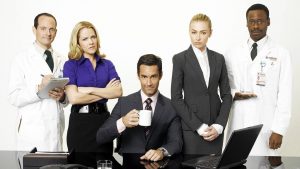 Length: 26 Episodes
Storyline: In a science-based company, a manager tries to keep control of his scientists while being pressured by his shrewd boss.
The OA
Crazy Ex-Girlfriend
The Vampire Diaries
The 100
One Tree Hill
Parenthood
New Girl
Cheers
The Following
American Dad!
Scandal
Top of the Lake
Pretty Little Liars
Agents of S.H.I.E.L.D.
Frontier
Jane the Virgin
Revenge
Lie to Me
Hawaii Five-O
Tier 2: e Silver
Spotlight: The People v OJ Simpson: American Crime Story
Length: 10 Episodes
An anthology series centered around some of history's most famous criminals, including O.J Simpson.
White Collar
The Wonder Years
Trailer Park Boys
Luke Cage
Portlandia
The League
Travelers
The Killing
Limitless
Gotham
Longmire
Series of Unfortunate Events
Sense 8
Bloodline
American Horror Story
Arrow
Broadchurch
Bones
Bates Motel
Rectify
Master of None
Terriers
The Fall
Ripper Street
Tier 3: Netflix Gold
Spotlight: Criminal Minds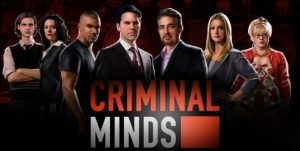 Length: 272 Episodes
Storyline: The cases of the FBI Behavioral Analysis Unit (BAU), an elite group of profilers who analyze the nation's most dangerous serial killers and individual heinous crimes in an effort to anticipate their next moves before they strike again.
Better Call Saul
NCIS
Buffy the Vampire Slayer
Law and Order: Special Victims Unit
Scrubs
Gilmore Girls
Jessica Jones
30 Rock
Flash
Sons of Anarchy
Orange is the New Black
That 70's Show
Bob's Burgers
Futurama
Bojack Horseman
How to Get Away with Murder
Shameless
Unbreakable Kimmy Schmidt
Last Chance U
Family Guy
Person of Interest
How I Met Your Mother
The Blacklist
Prison Break
Tier 4: Netflix Elite
Spotlight: It's Always Sunny in Philadelphia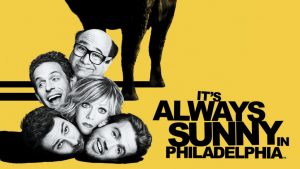 Episode Length: 153 Episodes
Storyline: Four young friends with big egos and slightly arrogant attitudes are the proprietors of an Irish bar in Philadelphia.
Freaks and Geeks
Louie
House
Peaky Blinders
Twin Peaks
Supernatural
Friday Night Lights
Archer
The X-Files
Making a Murderer
Luther
Daredevil
Black Mirror
Lost
Tier 5: Netflix Royalty
Sherlock (2010 – TBD)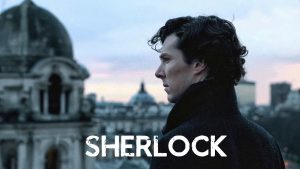 Length: 15 Episodes
Total: 19 hrs 30 minutes
Starring: Benedict Cumberbatch (GOAT I) and Martin Freeman (GOAT II)
Storyline: A modern update finds the famous sleuth and his doctor partner solving crime in 21st century London.
Breaking Bad (2008-2013)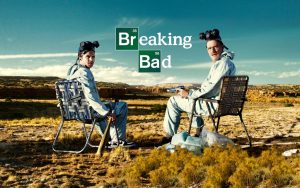 Length: 62 Episodes
Total: 2 days 14 hours
Starring: Bryan Cranston (GOAT III), Anna Gunn, and Aaron Paul
Storyline: A high school chemistry teacher diagnosed with inoperable lung cancer turns to manufacturing and selling methamphetamine in order to secure his family's future.
House of Cards (2013 – )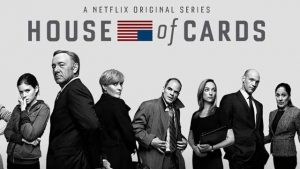 Length: 65 Episodes
Total: 2 days 4 hours
Starring: Kevin Spacey (GOAT IV), Michael Gill, and Robin Wright
Storyline: A Congressman works with his equally conniving wife to exact revenge on the people who betrayed him.
Stranger Things (2016 – )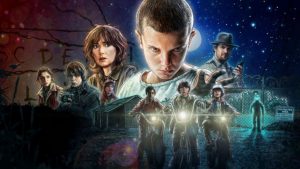 Length: 17 Episodes
Total: 6 hours 40 minutes
Starring: Winona Ryder, David Harbour, Finn Wolfhard, and Millie Bobby Brown
Storyline: When a young boy disappears, his mother, a police chief, and his friends must confront terrifying forces in order to get him back.
The Walking Dead
The Crown
The West Wing
Mad Men
Narcos
Friends
The Office
Parks and Recreation
Arrested Development
Dexter
Firefly
BONUS FEATURE:
My list of movies you need to watch on Netflix:
Pulp Fiction
No Country for Old Men
Ferris Bueller's Day Off
Caddyshack
Braveheart
Captain America: Civil War
Good Will Hunting
Zootopia (don't sleep)
The Imitation Game ft. GOAT I
The Big Short
Dope
Barry
The Jungle Book
Now…go get your Netflix on.