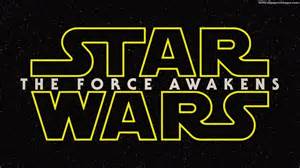 OBLIGATORY SPOILER ALERT: If you have not seen Star Wars: The Force Awakens, do not proceed as it contains multiple spoilers.
It's the epic saga adored by young and old alike, and this newest installment certainly has created a new generation of Star Wars fans. Episode 7 featured new and old faces for new and old fans, but how did some of the old fans in Jesuit's faculty receive it? Those who saw it after it was released on December 18th had some different opinions.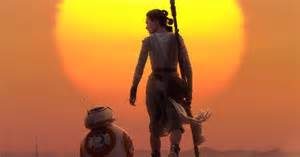 When it came to the new in The Force Awakens, Theology teacher Matthew DuRoss '05 was impressed. He said, "Daisy Ridley did a phenomenal job portraying Rey… John Boyega's Finn was likable, funny, and easily accepted." BB-8 became his new favorite character. Theology teacher Regina Progar agreed that they were likeable, but she also said, "It'll take time for any new character to really find their place in the franchise." Conversely, senior counselor Colin Hanley wondered why Rey was able to best Kylo Ren on her first try. "It was hard to tell if Finn was added for comic relief or if he really has a part to play in the saga," he added. Theology and History teacher Jonathan Segal '05 was underwhelmed by Kylo Ren, saying, "[He] was way too childish to seem threatening, especially given the somewhat high bar for Star Wars villains."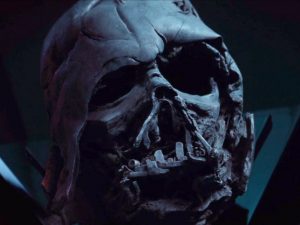 While he did to a certain extent appreciate and understand the appearances of Han, Chewbacca, and Leia, Mr. Hanley was not satisfied with how the movie balanced them with the newer characters. "Episode 7 was trying hard to be campy and introduce new faces while featuring the old guard. I'd rather have had them chosen one or the other," he commented. Mr. DuRoss said, "I would have liked more Luke Skywalker, but… the others were in it plenty." Mr. DuRoss also pointed out how the movie has been criticized for going the safe route by being very similar to A New Hope. "I'm not complaining though," he clarified. Mr. Segal echoed some of those concerns, noting "The Force Awakens made for a fun, albeit unoriginal, ride. It was certainly the best Star Wars to come out since the 80s." Also, Han Solo's death came as a surprise to many (although there were rumors) and was probably the most guarded secret of the film. Mrs. Progar was disappointed though. "It was way too sappy a moment for him to go." She continued, "It should have been a corny one-liner we'd all be quoting for centuries."
Mr. Hanley noted, "I'm very much into Star Wars and the Star Wars universe. That being said, I didn't really enjoy the movie." Yet, he still is open to being won back over with Episodes 8 and 9. As it pertains to Episode 8, he predicted, "Luke will turn out to be a Sith Lord," pointing to signs in Return of the Jedi. He continued, "I'm going to need to re-watch the scene where Rey holds the lightsaber in the space tavern, but I'm willing to bet that scene is important to the rest of the saga." Mr. DuRoss speculated that Rey could also be a Solo or Skywalker. "I'll be happy as long as the Ewoks and He-Who-Must-Not-Be-Named Gungan from Naboo make no appearances," Duross said, but Mr. Hanley joked that the Ewoks will have to return and save the galaxy after the Resistance fails.
With an average of 3.75 stars out of 5 from the faculty members we interviewed, I'd say that this movie was accepted fairly well. For now, we can only wait and see how the next two episodes play out.