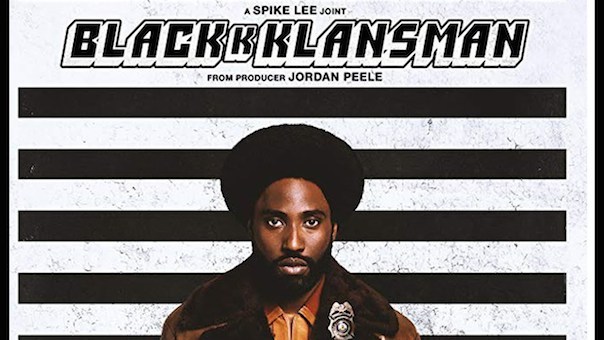 Warning, spoilers ahead!
The Plot
BlacKkKlansman (7.8/10 IMDb), directed by Spike Lee, takes place in Colorado Springs in the early 1970s. John David Washington plays "Ron Stallworth," a black detective in the Colorado Springs Police Department. Washington uses his "white-sounding voice" to deceive the Ku Klux Klan while speaking on the phone. He somehow impresses Ryan Eggold who plays "Walter Breachway," the leader of one of the local Klans. He manages to acquire a meeting. This is when actor Adam Driver comes in and plays the character "Flip Zimmerman," who plays the detective's partner and impersonates Washington. As he becomes more involved in the organization, he discovers more about his faith as a Jew. Finally, they find a way to take them out before they can finish their mission to take out the black people's freedom rally.
My Review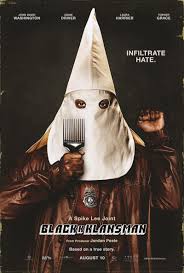 This movie gave me mixed feelings. I started off being bored because they talked a lot in the movie. Then all the action scenes came in all of a sudden and it had me begging for more. Then it made me mad, because of all the racist and intolerant beliefs of the KKK.
It just doesn't make sense to me that a group could be so intolerant of different races and religions. It is so absurd that they think there is only one perfect race and that everybody without "Pure Aryan blood" should not live nor exist. This movie made me feel sick of all those people who believe in them. I feel like there is no such thing as a perfect race.
After the movie ended, they showed the audience real-life footage of the event. They had people driving over other people just to make a statement and there were fights, breaking of things, and injuring of people.
This movie is perfect if you like movies that are based on real events. This movie changed my whole view of the world in two hours and the people that live here. I'll have to give this movie a 10/10. This movie showed us what it was intended to. I loved this movie and will forever be one of my greatest movies I ever watched. I highly recommend you go see it. 
Stay tuned to The Roundup for the latest movie reviews!