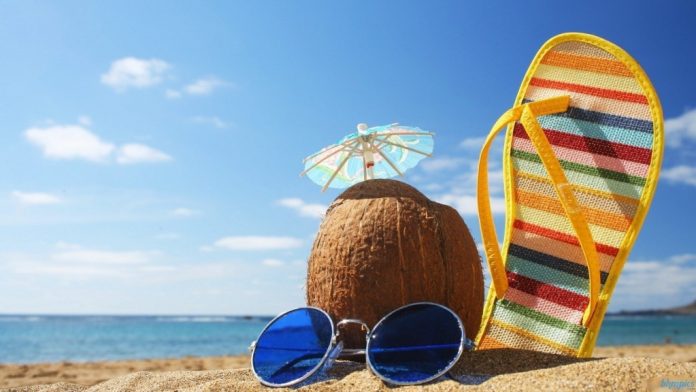 As we head back into the new school year, let's recap the ten songs that

we

 thought are essential for anyone that cares about music. Even if you don't know any of the songs on this list, please check them out. One of the profiles of the graduate IS Open To Growth.

  -In no particular order of importance, because hopefully you'll listen to all of these tracks-  
Jon's Five Picks
1) "Wonderful Everyday: Arthur" Chance The Rapper
What do you get when you mix a classic children's television show's theme song with one of the most prolific rappers of the year? Pure nostalgic beauty. Chicago rapper Chance The Rapper gorgeously updates the Arthur theme song (that's right, Arthur), adding vocals from Wyclef Jean and Jessie Ware and bringing in his own notable persona, breathtaking crescendos, wide variety of instrumentation, and catchy hook. It's even catchy enough to make you want to sit down, turn on some good ol' PBS, and sing along with the show.
2) "Uptight Downtown" La Roux
La Roux makes a return to the music scene with this new wavy tune that sounds like it was stolen from the 80s. Upon the first minute, LA Roux gets down to business and delivers an incredibly impressive song, mixed wonderfully with great production. La Roux still sings about love (recall her hit single "Bulletproof"), but she has different story to tell this time around, and it's a great switch-up from all the love-intoxicated songs currently littering the airwaves. Sadly, the song hasn't gained circulation on the radio, but just click on the link above and you can dance along.
3) "Do You" Spoon
Austin, Texas rock outfit Spoon have one of the most stylistically consistent discographies out there in the world of indie rock. The lead single for their most recent album They Want My Soul features the famed band incorporating their usual rock and pop influences into a really memorable song. While the song doesn't push any boundaries, it's still a song worth remembering. As my friend (and newcomer to the music of Spoon) said, "It's so simple and catchy, yet meticulously blended and good, all at the same time."
4) 'Repeat Pleasure" How To Dress Well
How To Dress Well (aka Tom Krell) is an outsider in the world of R&B due to his lo-fi production. His latest single from his most recent release What Is This Heart? features the hopeless romantic blending together synthpop, R&B, and pop music tendencies into a sugary (that means more romantic lyricism in my lingo) yet proficiently executed song. Throughout its entirety, Krell desperately questions the imperfections of love. But towards the end, when Krell busts out a beautiful falsetto, you'll find Krell knows more about love than he thinks.
5) "Back To The Shack" Weezer
In all brutal honesty, I am not a fan of the "Beverly Hills" era Weezer. Yes that one song is catchy, but that's an era of Weezer no one want the band to return to. Many will have their own opinions on albums such as The Red Album or The Blue Album, but I have been an avid love of Weezer's Pinkerton, where sugary hooks and vapid lyricism were replaced by raw and energetic punk rock that can get any party going. On "Back To The Shack," the band revisits the Pinkerton era, tossing in snarky lyrics from frontman Rivers Cuomo and powerful riffs. If the only exposure you've had of Weezer includes the tracks "Pork & Beans," "Beverly Hills," and "Island In The Sun," then wake up! This is the sound of a band returning to a sound that many mainstream critics and fans have disdained and hidden for years. I, for one, am excited for Weezer's return to the raw, energetic, and blissful punk rock that they so masterfully crafted back on Pinkerton.  Good luck getting the chorus out of your head; it's a catchy one.
Michael's Five Picks
1) "Fiona Coyne" Saint Pepsi
Named after a character on the infamous Canadian drama Degrassi, the young producer Saint Pepsi drops his first original vocal track on this disco-flavored banger. Straying away from his more loungy style of sample-based production, Pepsi vividly describes his love with retro imagery that fits with the 80s style beat. His more subdued vocal style helps the track avoid being a generic disco song, but it's still loud enough to be catchy. This song is also Britney-Spears-level catchy, so check it out.
2) "Schley"  Joyce Manor
Don't ask me what this word means because I don't know. What I DO know is that this jangly punk rock tune is sweet and sticky, much like your favorite kind of candy. With a pulsing drum beat and a slow, consistent bassline, clean guitars swoop over angsty vocals to make the catchiest melancholic concoction of this summer. Try not to bob your head to the infectious guitar riff that bisects this song.
3) "0 to 100/The Catch Up"  Drake
Although I think Drake's boastful banter burdens the first half of the song, he does an acceptable job complementing the AMAZING sample-based beat. It's bouncy and showy, just like all Drake's normal verses. However, Drake and his beat take a turn for the introspective for the second half of the track. The subject matter may not be very relatable (being at the top of the rap game), but Drake's very clever two-liners are to die for. He calls attention to the infamous "Control" verse that fellow rapper Kendrick Lamar dropped, which called out every big contemporary rapper. In the brutally honest fashion typical of Drake, he cleverly states that Kendrick was jealous of Drake's following. There are more "lyrical nuggets" to mine, but I'd rather you find them yourself.
4) "Lux" Braid
This is actually a re-recorded version of a year-old song, but the new recording sports many worthwhile additions to the original bouncy indie rock tune. The jazzy guitar chords that are sprinkled across the track coupled with the angsty singing make for an interesting mixture of ideas. It's brevity makes it a fast listen, but the feelings that emanate from the song are long-lasting. It's fresh and fun, summer music that makes you want to hop in a convertible with a girl and zoom across a highway featured in a car commercial. I could go on about the song, but you're too busy thinking about driving with your girl.
5) "No Black Person Is Ugly" Lil B
Lil B is easily the most controversial figure in contemporary hip-hop. He's been accused of making a joke out of the genre, as well as revitalizing the hip-hop community with an eccentric flair. On this song, he continues the controversy by tackling societal issues, especially those that affect the black community. He talks about the media's impact on image among other controversial topics with such passion, however his delivery is very gentle. With a super tasty guitar-based beat, the Based God delivers another modern classic/piece of trash. You decide.