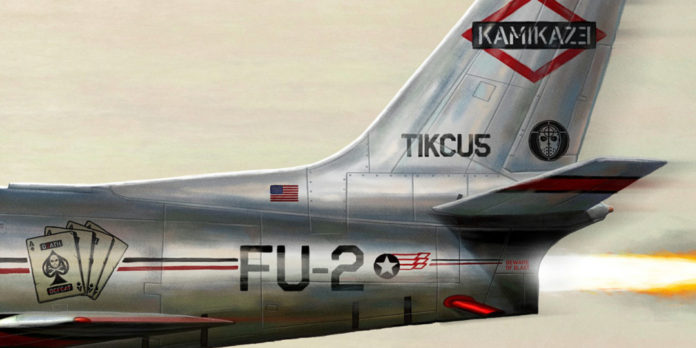 I'm going to be completely honest with you. I really did not like Eminem's last album, Revival. Eminem tried to go all pop and get emotional, but he fell flat on his face. Even the best track, River (feat. Ed Sheeran), wasn't the real Eminem that most rap fans have come to know. The album flopped commercially and critically as well. Thus, Eminem released Kamikaze.
Em's latest album, a response to all the negative Revival reactions, isn't quite a revival of the 2000s Eminem. However, it is somewhat of a return to form for the offensive, but prolific rapper.
The album, as a whole, is good, but not great. There are a couple flashes of the 2000s Em with songs like The Ringer, Stepping Stone, and Fall, but most the album is Eminem reinventing himself to fit in with the current culture of rap. He harshly disses his fellow rappers on most of his tracks, especially Not Alike, which includes a whole verse mimicking the flow of Migos' Bad and Boujee and Lil Pump's Gucci Gang.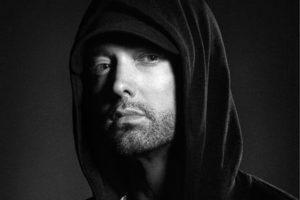 The Ringer is my favorite track, but is closely followed by the Joyner Lucas collaboration, Lucky You. The front half of the album is great, but the album as a whole is dragged down by the second half, especially the song Venom, which has a horrible flow, a basic beat, and a commercially-motivated feel that doesn't seem like the real Slim Shady.
I definitely recommend giving this album a listen. It's probably not going to mentioned in the same breath as his legendary albums like The Marshall Mather LP or Curtain Call, but it's still not a bad album.
You can listen to Kamikaze here:
Must Listens: The Greatest, Lucky You, Fall
Skip: Venom, Both Skits, Good Guy, Nice Guy
Best Lyrics: "These rappers are like Hunger Games, one minute they're mockin' Jay (Z), next minute they're gettin' their style from Migos, then they copy Drake…" -Eminem on Fall
Score: 3 out of 5 Microphones
Stay tuned to The Roundup for more reviews on the newest music!