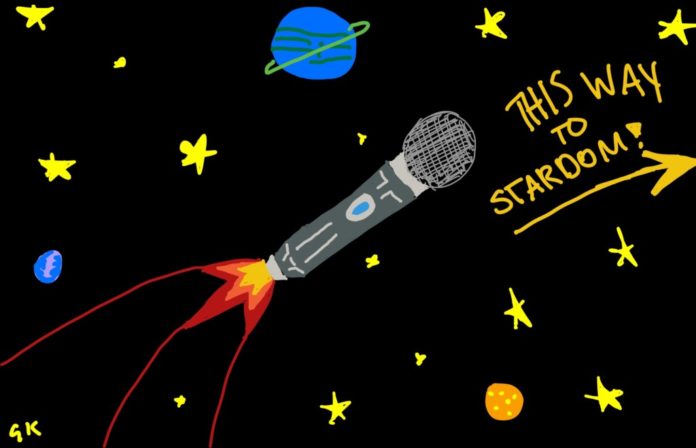 We live in a time where rappers can put out albums that have been hyped up for months and are backed up by major labels or they can drop a track on SoundCloud and blow up overnight. Finding the needles in the haystack can be difficult, but I've listened through the tracks and albums of the summer, and I'm here to give you a heads-up on who you've gotta be listening to.
Aminé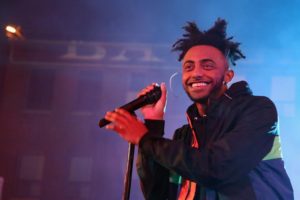 Name:  Adam "Aminé" Daniel
Hit Song(s): Caroline
Aminé hails from Portland, Oregon, and he's been around since late 2016 when he landed his first mainstream hit with Caroline. The song peaked at #11 on the Billboard Hot 100. As well as peaking at #11, the song got him a spot as a 2017 XXL Freshman List. Aminé's first album, Good For You, was extremely catchy, and all the tracks had beats that were easy to bop to. His lyrics are extremely meta (he dedicated a whole song on the first album to the correct pronunciation of his name which is uh-mean-aye) and creative, often including many cultural references like on the track Yellow when he said:
"Flyest under the sea, I'm getting Crabby Patty's,"
He just put out a new album, ONEPOINTFIVE, with great tracks like Reel It In, DapperDan, and Blackjack. Now is the perfect time to start tuning in.
You can find Aminé's song, Reel It In, here: https://soundcloud.com/heyamine/reel-it-in
Bryce Vine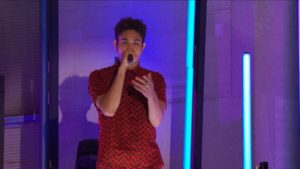 Name: Bryce Vine
Hit Song(s): Drew Barrymore
Bryce Vine has been around longer than all the other artists, starting in 2014, and although he isn't exactly a rapper, he leans on the more rap side of "Pop-Rap". Vine hails from Los Angeles, and the happiness and high energy beats that are associated with the city and SoCal as a whole are very easy to find in his music. Most his songs have gone under the radar, but they are all very upbeat and easy to sing along to in the shower.
Earlier this year Vine released Drew Barrymore, his first mainstream hit. He has multiple other songs such as Sour Patch Kids, On the Ball, and Los Angeles that are in the same high-energy, extremely catchy style as Drew Barrymore. Bryce is not super lyrical, but the overall energy of the tracks make up for it. Vine may be the future of pop-rap and is definitely one to listen out for.
There is no set release date for Vine's next album, Carnival.
You can find Vine's Drew Barrymore track here: https://soundcloud.com/brycevine/drew-barrymore
Sheck Wes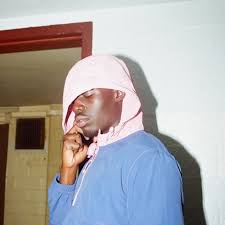 Name: Khadimoul "Sheck Wes" Fall
Hit Song(s): Mo Bamba
Sheck Wes burst onto the rap scene with his track Mo Bamba where he raps about "balling like…Mo" (referring to the recently drafted NBA player Mo Bamba). At 19, Wes has already signed with Kanye West's label, G.O.O.D. Music, and arguably has the most potential for stardom in the current state of rap.
Sheck mumble raps and often does this over bass-heavy tracks. Wes's tracks don't have a lot of substance behind them, but they are the perfect locker room hype song.
There is no set release date for Wes's debut project, Mudboy.
You can find Wes's track, Mo Bamba, here: https://soundcloud.com/16yrold/mobamba
Lil Skies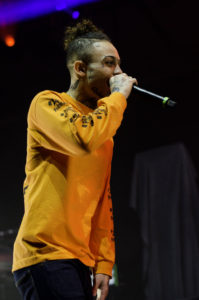 Name: Kimetrius "Lil Skies" Foose
Hit Song(s): Nowadays, Welcome to the Rodeo, Red Roses
Lil Skies is the closest to mainstream and has had the most commercial success so far. At just 20 years old, his first album, Life of a Dark Rose, has already placed in the Top 10 of the Billboard Hip Hop Album Chart. Skies's beats are unique, which can be best exemplified on the track Red Roses which has an underlying Asian-styled piano riff. Skies is a frequent collaborator with Landon Cube who provides a nice contrast to his own heavily-mixed voice with a more natural sound. Skies could be called a more depressed Aminé, often including references and allusions in his lyrics. Perhaps one of his best references is to Derrick Rose, the former MVP of the NBA and current Minnesota Timberwolf. On the track Nowadays, (which is all about how he's now "too cool for a girlfriend") he throws in this line:
"…and make the free throw, I think that I'm D. Rose,"
Skies has carved a more melodic and lyrical niche for himself in the world of trap rap. Lil Skies is on a rocket ship to the stars. Joining him now on his trip may be the last chance you have before he's the next J. Cole.
Skies released his latest project Life of a Dark Rose earlier this year.
You can find Lil Skies's Nowadays ft. Landon Cube here: https://soundcloud.com/lil-skies/nowadays-feat-landon-cube-2
Rap's next generation looks promising and has the talent and creativity to further grow rap's dominance in music.