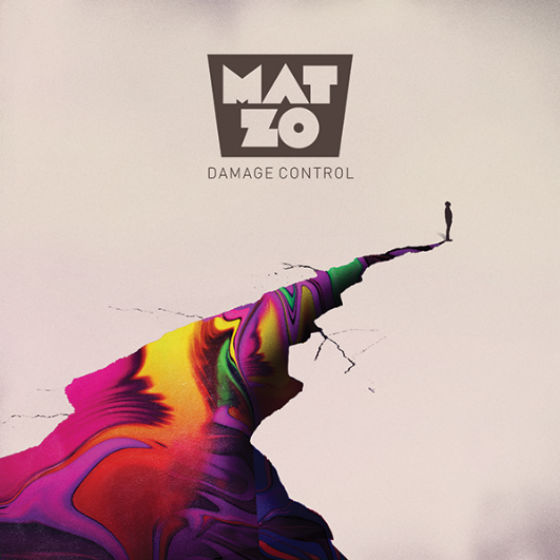 Mat Zo
Damage Control Album Review
Anjunabeats
Released 2013
Genre: Progressive Trance, Progressive House, Electro House, Drum and Bass, Trap, Chillout, Garage
Damage Control is the first album from British producer Mat Zo. According to him, this album has been seven years in the making. It's hard to lasso this album into a specific genre as Mat seems to like jumping around, not allowing his music to conform to the characteristics of a particular style; yet somehow, he manages to make each song his own. Though bearing no connection to a specific genre, the album still has the feel and signature of Mat.
Up until this album, the only true taste of Mat Zo has been in the form of the song "Easy." This collaboration with Porter Robinson impressed me the very first time I heard it, and when I heard that Damage Control was set to drop, I became very excited. I didn't get what I expected, though, as the style of "Easy" isn't fully repeated in any of the songs on the album (except for "EZ," but I'll get to that later). At first, I saw this as a sign that the album was a failure and the song "Easy" was a fluke, but as I listened to the album once more I realized that this album was something completely different than I expected.
When I first started this album with "Superman Lost," I expected the cookie-cutter imprint of a specific genre on each of the songs, expecting the "Easy" style to be repeated throughout the album. However, the content and the many genres represented in the album have thoroughly impressed me. From his choice to have the first two songs connected to the inclusion of a final version of "Easy," to the trap-styled "Caller ID," I found myself getting more and more into this album, its odd form seeming more and more like genius and not the leftovers of failed days in the studio.
The planning of this album is also impeccable. Through his inclusion of "EZ," a garage, early-stage version of the monumental "Easy," he acknowledges all of the years of planning and refining in this LP. Somehow, through the dips and turns of the road through this album, Mat manages to keep the energy constant through each song, keeping the listener interested in each detail in the unique songs, but also keeping them unable to tear themselves away from an album that retains every drop of energy from the previous song. Barring a few songs in the midsection, the tracks transform only in their respective style, maintaining a strong and enjoyable energy level.
This seamless transition makes the album that much more impressive, as many albums these days are hard to digest in one sitting. This album changes that musical norm and instead invites the listener to consume the album, a balanced meal that leaves the echo of Mat's style in the ear of the listener even after the music has ended, at one time.
FAV TRACKS: Only for You, Easy, Caller ID, Little Damage, Pyramid Scheme
WORST TRACKS: Like it Used to Be, Time On Your Side, Moderate Stimulation
Score: 8.7/10