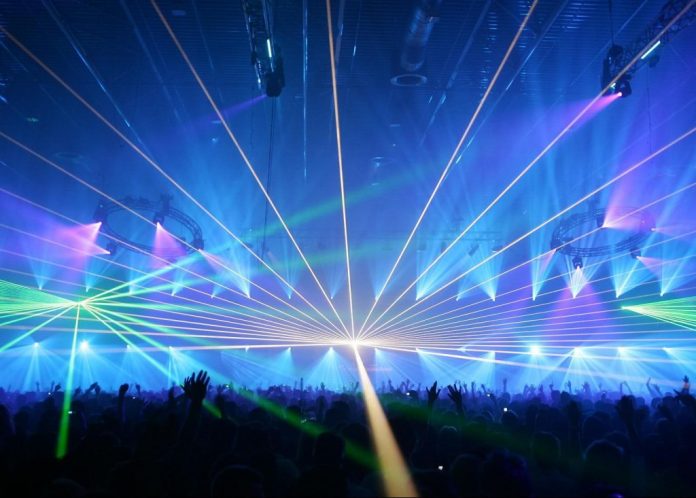 This is a collection of good albums you should check out and my reviews of the albums.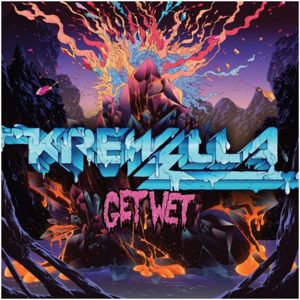 Krewella
Get Wet Album Review
Columbia Records
Released September 20, 2013
Genre: Electro House, Progressive House, Dubstep, Drum & Bass, Drumstep
Get Wet is a masterpiece.  I expected a lot of Krewella through the Party Hard EP and the sneak peeks they released in the weeks leading up to the album release, and then they streamed the album on SoundCloud; that was the moment I fell in love.  From start to finish, Get Wet is a journey through the amazing group that is Krewella.  As Jahan (one of the three members of Krewella) puts it, "[Krewella has] carefully crafted every lyric, instrumentation, song order, and nurtured this album like it's our new born baby".
Many people are used to the all-out and upfront nature of Krewella displayed through their earlier music, but this album displays every dimension of the trio.  The themes of partying and prodigality that are associated with the trio are still there, but there is a new, deeper feeling present in this LP.  Songs like "Human" and "Enjoy the Ride" take the listener off the usual wild vibe of Krewella's music with sentimental chords and meaningful lyrics.  Now, although there is a certain necessity for a dynamism in their music, if you come for Krewella, you come for a party, and this first album from them doesn't disappoint.  From start to finish head-bobbing is a must, and at many points it's hard to stay in your seat and resist jumping up and down with abandon.
As if to perfect the album, they cut the fat from their earlier EP, only allowing the best songs into Get Wet.  Barring their cut of "Play Hard," they did a perfect job in only allowing the premier songs into their album.  The Krew's song selection couldn't have been better.  From their classic drum & bass style, they expand to big-room style house, hardstyle, and more progressive house (though some accuse them of "selling-out").  This LP is an amazing step forward for them through still staying with the classic Krewella style, but also having a new vibe that has me excited for the future for the group. The only complaint that I would have with this album would be that some of the tracks do not fully transfer the energy from the previous songs in a unifying manner.  The songs "We Are One" and "Lights and Thunder" have elements that don't seems to cohesively fit in the mesh of the album, and therefore are a slight detriment to the LP as a whole.
"Get Wet is clearly just BOOM… in your face, that's how many people take it. But how I want people to take it is in a different way. You're getting wet, you're jumping in, like when you jump into a pool wearing all your clothes, you're just letting loose, you're just kind of letting go, you're doing something you've never done, you're being free, you're being a kid no matter how old you are." – Yasmine Yousaf.
If you aren't a fan of EDM or a seasoned veteran it is hard to hate this album.  Get Wet today and listen to this amazing album.
Fav Tracks: Live for the Night, We Go Down, Enjoy the Ride, Human, This Is Not The End (ft. Pegboard Nerds)
Worst Track: Lights and Thunder
Score: (9.4/10)
Mat Zo
Damage Control Album Review
Anjunabeats
Released 2013
Genre: Progressive Trance, Progressive House, Electro House, Drum and Bass, Trap, Chillout, Garage
Damage Control is the first album from British producer Mat Zo. According to him, this album has been seven years in the making. It's hard to lasso this album into a specific genre, as Mat seems to like jumping around, not allowing himself to settle into the groove of a particular style, but somehow he manages to make each song his own, though bearing no connection to s specific genre, the album still has the feel and signature of Mat.
Up until this album, the only true taste of Mat Zo has been in the form of the song "Easy". This collaboration with Porter Robinson impressed me the very first time I heard it, and when I heard that Damage Control was set to drop, I was very excited. I didn't get what I expected though, since the style of "Easy" isn't fully repeated in any of the songs of the album (except for "EZ" but I'll get to that later). At first, I saw this as a sign that the album was a failure, and the song "Easy" a fluke, but as I listened to the album again after my initial listen I realized that this album was something completely different than I expected.
When I first started this album with "Superman Lost", I expected the cookie-cutter imprint of a specific genre on each of the songs, expecting the "Easy" style to be repeated throughout the album. What is in the album has just impressed me. From his choice to have the first two songs connected, to the inclusion of a final version of "Easy", to the trap styled "Caller Id", I found myself getting more and more into this album, its odd form seeming more and more like genius and not the leftovers of failed days in the studio.
The planning of this album is also impeccable. Through his inclusion of "Ez", a garage, early-stage version of the monumental "Easy" acknowledges all of the years of planning and refining in this LP. Somehow, through the dips and turns of the road through this album, Mat manages to keep the energy constant through each song, keeping the listener interested to each detail in the unique songs, but also keeping them unable to tear themselves away from an album that retains every drop of energy from the previous song, only transforming in style barring only a few songs through the midsection.
This seamless transition makes the album that much more impressive, as many albums these days are hard to digest in one sitting. This album changes that musical norm and invites the listener to instead have trouble not consuming the album at one time, the album a balanced meal that leaves the echo of Mat's style in the ear of the listener even after the music has ended.
FAV TRACKS: Only for You, Easy, Caller Id, Little Damage, Pyramid Scheme
WORST TRACKS: Like it Used to Be, Time On Your Side, Moderate Stimulation
Score: (8.7/10)
Glitch Mob
Love Death Immortality Album Review
Glass Air Records
Released February 2014
Genre: Glitch, Glitch hop, Dubstep, Electronic rock, EDM
The Glitch Mob is one of the most quintessential glitch hop (a sub-genre defined by music mimicking the sounds of a malfunctioning computer) groups in music.  After their last album, Drink the Sea, they rocketed to fame, bringing their brand of IDM to a place of success unseen by their peers.  The Glitch Mob is best described by their name, their glitch, quirky synths and deep bass hits characterize their style.  Love Death Immortality, their sophomore album, ideally would be the next step in a great precedent set by their first LP.
Unfortunately, this isn't exactly the way things turned out.  They start off their album with "Mind of a Beast", which impressed me, introducing a nice new synth as the theme of the song, and a "Fistful of Silence" style bass line that punches the listener in the gut.  I had high expectations for this album after such an intro.  As the second song came around, The Glitch Mob introduces their first in a line of all female vocal led tunes, with Aa Volkman.  This song was also a good salute to their old album, with some synths sounding the same as the ones from Drink the Sea, and the same bass as before to boot.  I accepted this consistency, still seeing it as a welcome connection to their old album, but as I kept listening to the album, I recognized it again, and then again, and then I sat in silence after finishing the LP, wondering when they were going to switch up the style. Unfortunately, I was disappointed.  After such a promising debut LP, The Glitch Mob fell short as a group.  They fail in more ways than one to live up to the expectations that I had for them. All of the idiosyncratic sounds that I was accustomed to from them as a group were absent, leaving a void in what should be a glitch hop album.  They seem to have forgotten some of their roots, and just went straight to a dub steppy style, dropping the same bass line coupled with a rock and roll style in each of their songs, with only a little variation in songs like "Can't Kill Us" that begins guitaristic in style and Skytoucher with an odd percussive intro.  With that in mind, the songs go on to fall in line behind the rest, dropping tremendous bass hits.
Now, I am in no way saying this album is bad.  The quality of each of these songs and the way they are produced impressed me immensely.  Despite the repetition, it is hard to resist not to bob your head at each of the drops in every song.  These songs are perfect for the live shows that The Glitch Mob is known for, and they are exactly what one would hope to hear from them as festival season opens up.  This LP flatly does the job of a second album.  It can be recognized as The Glitch Mob and it has variation from the first album.  Even though many of the tracks may be redundant, the group did not fail to impress me in their capacity to make quality music that I wouldn't mind listening to, as long as it's not consecutive.
Best Tracks: Skullclub, Can't Kill Us, Becoming Harmonious
Worst Tracks: Beauty of the Unhidden Heart, Skytoucher
Score: (6.9/10)