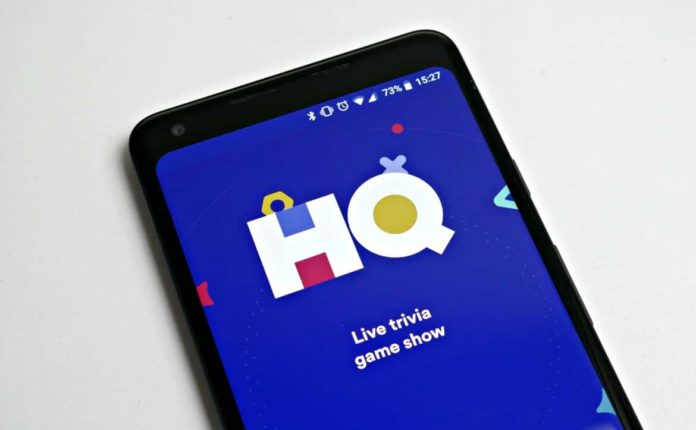 The infamous and rapidly growing mobile game show, HQ, has taken the world by storm. Millions of people storm the app for a chance to win $5,000.

How it W

orks

When joining the game, the host will talk for about two minutes, allowing other people to participate. The game usually has around one million players per night. The app asks you series of twelve question, and you are given 10 seconds to choose the correct answer. The first few questions are usually the easy questions. The last seven are the hardest. Many people get eliminated by the "savage question" which takes out more than half the users.  If you answer all questions correctly, you have the chance to win a cash prize.

It has been known to have more than one person to answer all questions correctly. HQ divides the cash prize evenly among all winners.
Energetic Hosts

Your host, Scott Rogowsky made it big with HQ. A struggling comedian from New York has had significant success since the launch of the app in August of 2017. The thirty-three-year-old was struggling to make it as a comedian and was ready to call it quits until he got the part as the host for HQ. The audition launched his fame and now has reached seventy thousand followers on Instagram.
Scott's signature slogan before every game gets every hype. The game always begins with
"QUEMERO NUMERO UNO".
When Scott Rogowsky is not hosting, Sarah Pribis, HQ's second host, dishes the trivial questions.
How HQ Has Impacted Jesuit Students
HQ has given me another opportunity to bond with my parents. 8 pm, every night, we play HQ and help each other answer the questions. It is really fun to play my parents every night.
Sophomore Luke Skaggs has stated he plays "every other night. It is very fun to play for the chance to win actual money."
Famous Sponsors
Several big name sponsors have funded massive cash prizes.
Warners Bros. made a three million dollar deal with HQ to sponsor their movie, "Ready Player One" along with Dwayne Johnson's "Rampage." Dwayne, also known as the Rock, guest hosted for the mobile show alongside Scott Rogowsky.
On March 26th, Nike Air Max Day, Nike sponsored an individual game of $100,000 cash prize, and the winner won a unique pair of Air Maxes.
The addictive app continues to grow in popularity, and in my opinion, will never cease to be fun.  I recommend that you give it a shot.