The notion of putting everything I know about barbecue into a book is a daunting one. Not because I know so much… but because of the nature of barbecue itself. It's because the printed word- definitive, exacting, permanent- is in many ways antithetical to the process of cooking barbecue, which is, for lack of a better word, loosey-goosey.

– Aaron Franklin, Franklin Barbecue: A Meat-Smoking Manifesto
Finals were winding down and the overwhelming sense of liberty was beginning to sink in. Only one thought was going through my head: Summer! Swimming, going to the beach, staying up until 4 and sleeping in until 2; it couldn't have come any sooner. However, as I filed out of the school with the other students, I realized that I had no idea how to spend my glorious time of freedom. I was planning to take a government course over the summer, which would end in a trip to D.C., but I had no summer job and no idea how I could spend the majority of my time. It wasn't until I received some divine inspiration that I truly understood the best way to use my freedom was to create an awesome summer experience.
A week or so into the heat of summer, I found myself walking around Klyde Warren Park in downtown Dallas. As I searched for a shady table to rest at, I stumbled across the June issue of Texas Monthly titled "The Golden Age of Barbecue." I quickly picked up the magazine and skimmed its contents, realizing that they had published their top 50 list of the best barbecue joints in Texas, which is published every four years. I also noticed that Franklin Barbecue, considered to be the best in Texas and my personal favorite, was now at the #2 spot on the list. It had been atrociously dethroned by Snow's Barbecue in Lexington, Texas.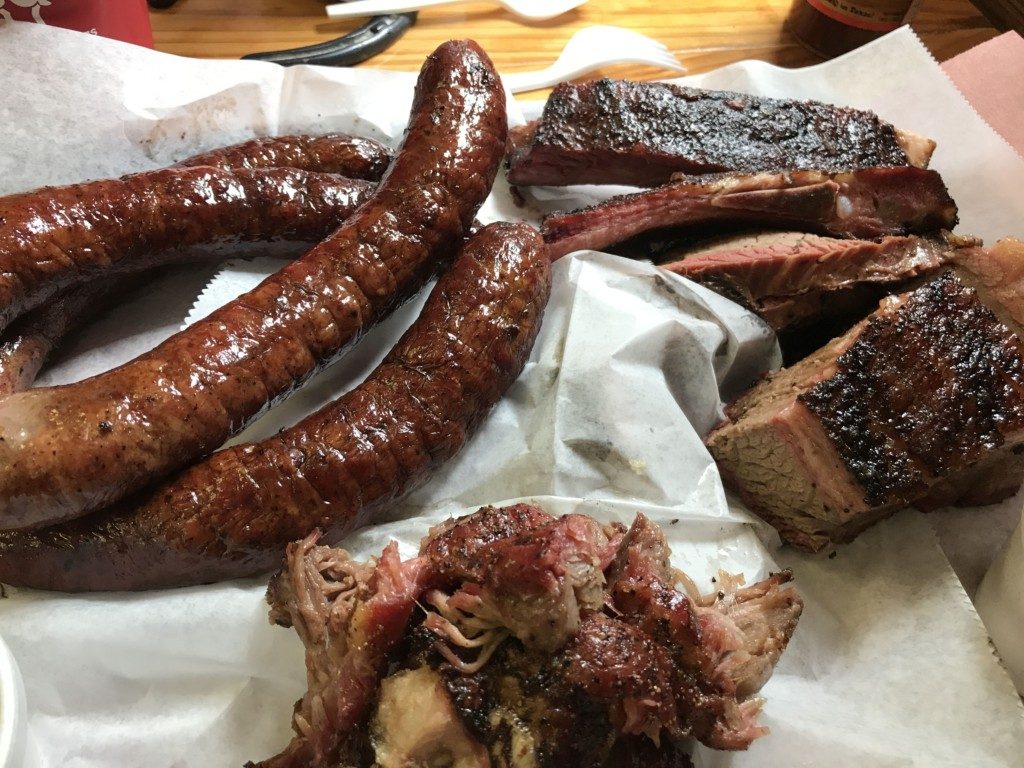 Still in shock over Franklin's seemingly illegitimate placement, I read further and discovered that Texas Monthly was offering a BBQ Passport, a book that allows you to collect stickers from every BBQ joint on the list. Collecting all 50 stickers would allow one to collect huge prizes like a Yeti cooler and obtain some serious bragging rights. At that moment, I had discovered what I wanted to do for the summer of 2017: I would be going on a Barbecue Pilgrimage. I would try as many places as I could and discern for myself, who really had the best BBQ in Texas.
In legal terms, a postmortem is an examination or discussion of a past event. Therefore, for the purposes of this article, I look back to my past food trip to perform a "postmeatem" and learn from any mistakes I might have made.
Last summer, I made the 4-hour trek to Austin and stayed for a few days on a short "food tour" of the city, going to Franklin Barbecue, Luke's Inside Out, and several other notable food establishments. However, looking back I realized that my look at the "Best Food in the Lone Star State" was far too limited. I had only been to a handful of notable places in Austin, a few in the DFW area, and hadn't attempted to touch anything in Houston, San Antonio, or even Lockhart, considered to be one of the starting places for Texas barbecue. I specifically remember Mr. Murphy having "a bone to pick" with me about not including Pecan Lodge in my past article. In my opinion, these and several other factors made my previous list somewhat Austin-centered and incomplete.
This summer I decided that my goal would be to visit the top 10 barbecue joints on Texas Monthly's list. I didn't know if I'd be able to hit all 10 because of how far apart they were, but I decided I would try as many as I could. The top 10 BBQ joints on the Texas Monthly Barbecue list are as follows: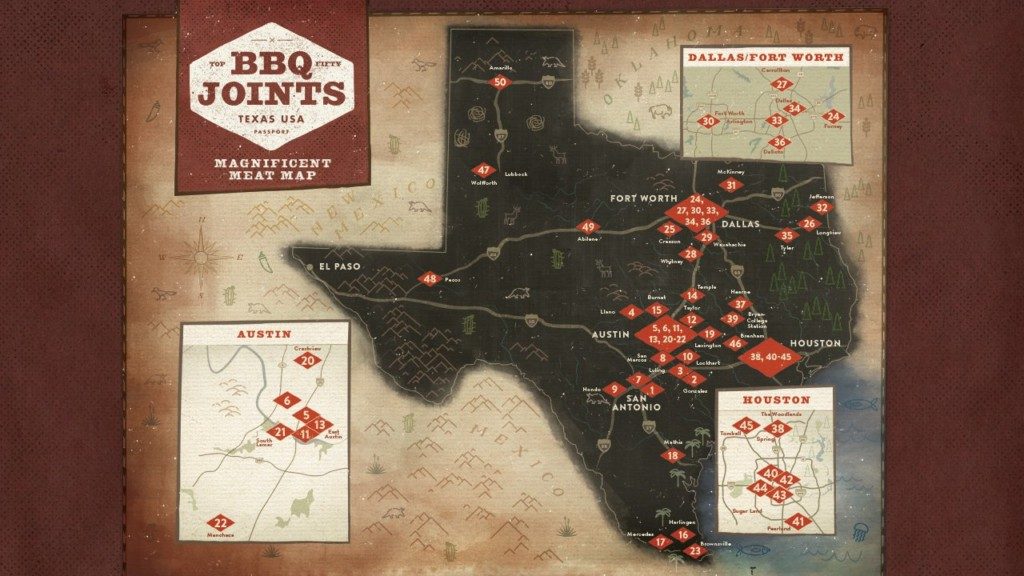 My destiny was set from the moment I entered Klyde Warren and first laid eyes on the cover of the magazine. Texas Monthly would be my road map; my guide on this amazing journey to visit all 50 BBQ joints. The competition to redeem prizes after visiting all 50 places on Texas Monthly's list must be completed by December 31st, 2020, not a ton of time considering the vast array of barbecue joints spread across Texas. For now, I decided to constrain my focus on the top 10 and expand next summer. The journey would be tough, it would be long, and for $20 per pound of brisket, it would definitely be expensive.
But no one ever said it would be easy.
Stay tuned for part two of this four part series!