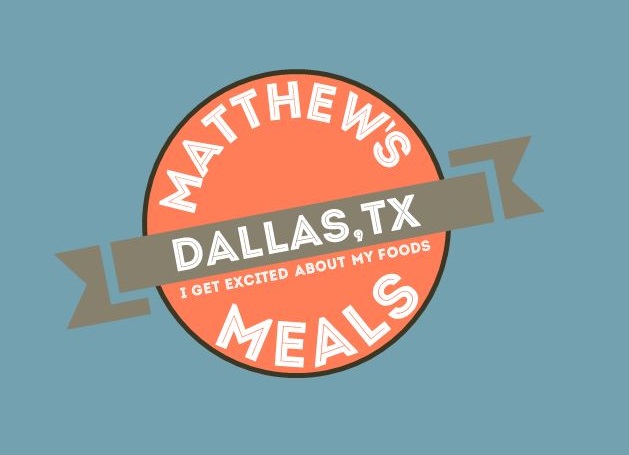 So one thing that y'all may know about me from my Roundup reviews and my Instagram (@Matthews_Meals) is that I enjoy food. I have decided that if the whole "college" thing does not work out, I am going to go to the food network and become the next Guy Fieri, and y'all would be able to say that you knew me before I was popular. Regardless, there is one food that I previously knew nothing about but absolutely loved: sushi.
Now I know you are wondering, "Matthew, how can you know nothing about a food but love it?" Good question reader. Before this trip, I would always be the guy that would order California rolls and call it a day, a specific roll that is neither exciting nor a good representation of the abilities of sushi's vast varieties. That being said, I could put away these basic rolls like they were nothing (I believe my record for one sitting was roughly 55 individual sushi rolls with room to eat more). However, Sushiya, along with a friendly sushi connoisseur, allowed me to explore the wide world of the unique dish.
Disclaimer: Sushi, to begin with, is never cheap like a Keller's burger, and if it is, you probably should not buy it at the gas station you are in. But at least in my experience, Sushiya is a relatively cheaper option when it comes to the Japanese food in Dallas. In addition, please remember the risks that come from consuming raw fish when dining. 
The Rolls
Spicy Salmon
So when venturing out into the vast unknown of sushi, you need to start somewhere easy. The spicy salmon was an excellent place to begin my adventure. The rolls' pearlescent white rice casing, outlining the wonderful center of smoked salmon and vegetables, covered by a drizzle of sauce, tasted amazing. Sushiya forges a delicious experience out of a simple recipe, a quality that displays the skills of the chefs.
Shrimp Tempura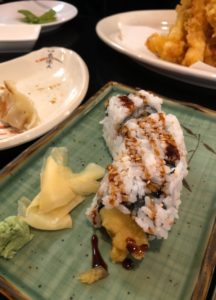 Here is another deviation from my traditional basic ordering style. The shrimp tempura rolls sought to further expand my culinary horizons and achieved with flying colors. Now, I would usually add a flowery description of how the dish looks, typically using an inordinate amount of participial phrases, but sadly I only got the photo of the outside of the rolls because we actually ate these so fast I forgot to take a picture. So, compliments to Sushiya on making something good enough to make me forget to take a picture. 10/10 would order and forget again.
Sunrise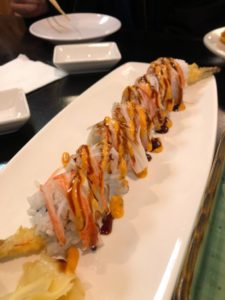 Next, presented to us was a roll that I quickly became accompanied with, the Sunrise roll. Bounded in by two fried shrimp tails, this modified shrimp tempura serving lies comfortably under a blanket of crab meat and sauces. Not only does this roll take the delectable tastes of the shrimp tempura, but also adds a flavorful punch of crab into the mix (one of my favorite many-legged sea creatures to eat).
Dragon Fly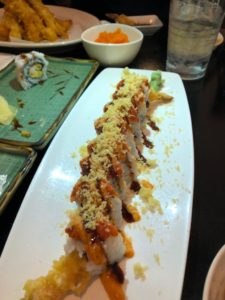 There are very few things that when placed in front of me make me say "OMG," but I have to admit that the Dragon Fly roll is definitely worthy of such a rare exclamation. This roll is another adapted shrimp tempura, but instead of crab, that is nestled with a blanket of spicy tuna, accompanied by added sauces and delicious flakes of something (frankly, I could not care less because of how good this tastes).
For me, this roll stole the show with its articulate blend of powerful taste in a bite-sized package. This is definitely my favorite of the meal and will be on my next order.
Rainbow and Alaskan
I have paired these last two rolls together because they are both very similar and their variety depends on the fish available.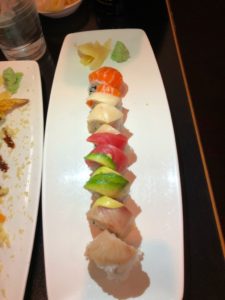 Both of these rolls are modifications of my basic California roll, which has now been ruined for me because of these all of these rolls. The main difference is the layering of a variety of fish atop the servings. Out of the two, I personally liked the Rainbow better, simply because of its variety and assortment of different fish and avocado. That is not to say the Alaskan is not great with its tuna and avocado covering. Nevertheless, both are amazing options when you want to try something new.
Final Thoughts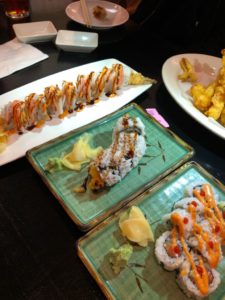 Sushiya has now become my favorite restaurant to enjoy quality sushi. I recommend it for anyone wanting to get out and try new tastes or for seasoned sushi veterans, desiring to compare restaurants. It is excellent food, a great setting, wonderful service, and overall just a good time.