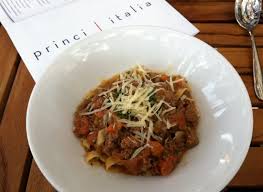 One of the biggest questions for those going to Jesuit Homecoming is where you and your date will go to dinner before the dance. For a lot of people, this is a tough question because you really want to impress her. So I've made a list of restaurants with a wide range of prices, cuisines, and locations that are sure to start your evening off with a bang.
North Dallas
(

Near Jesuit)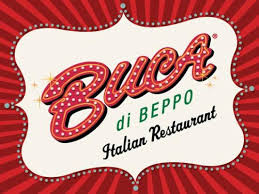 Bucca di Beppo — $$
Best restaurant for large groups
7843 Park Lane
Dallas, TX 75225
Phone 214.361.8462
Bucca is very reasonable for people coming with a large group because everything is served family style, which means that you only have to order a few dishes to feed everyone. It's an Italian restaurant, so their specialties are pasta and Italian desserts. Bucca even offers a special fixed price homecoming meal that you can call ahead for. You can make reservations online, which I would recommend for Bucca as it can draw large crowds on Saturday nights.
Best Dishes: Apple Gorgonzola salad, Spicy chicken rigatoni (very spicy)
Stuffed shells, Tiramisu
Princi Italia– $$
Best restaurant near Jesuit
5959 Royal Lane Suite 707 (@ NW Corner of Preston Rd)
Dallas, TX 75230
214-739-5959
Princi Italia is perfect for people wanting a delicious meal in a nice setting. It's all white tablecloths and the waiters are kind, not to mention that they have stellar food. They have something to offer for all tastes, from pizzas and pastas featuring homemade sausage to steaks and fish for the more traditional diners. Additionally, they have some interesting flavors for students who are looking to be adventurous like the black fig and gorgonzola pizza or the fettuccine di mare. Although they don't take reservations, if you show up around 5:45- 6 you should be fine to get in to this restaurant.
Best Dishes: Black Fig and Gorgonzola Pizza, Quattro Formagio bianco pizza, Prosciutto di parma pizza, Black Pepper Fettuccine
Meso Maya– $$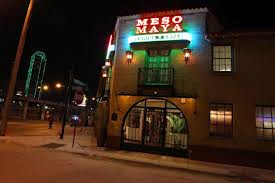 Best restaurant for adventurous eaters
11909 PRESTON ROAD
SUITE 1426
DALLAS, TEXAS 75230
If you are a foodie, Meso Maya is the place to go. Meso Maya is one of my favorite restaurants to eat at, and not just for meals before homecoming. However, it's not your typical cuisine. They serve authentic Mexican food: don't expect tex-mex when you decide to make a reservation here. When you arrive, your waiter brings out delicious hand cut tortilla chips which contain a wonderful freshness to them, served alongside a perfectly crafted salsa that has just the right kick. After that, I highly suggest ordering one of the two quesos that they have to offer, both taking an interesting spin on typical queso. The queso fundido comes out like fajitas on a sizzling cast iron skillet with onions and chorizo, and the queso poblano is more like your traditional queso, but even richer in flavor due to the full-bodied cheeses that are melted into it.  The entrees are equally impressive, with rustic and earthy flavors drawing from traditional Mexican food. After entrees, the desserts also sport interesting tastes and are definitely worth trying.  They take reservations here, but make sure that you make them at the Preston location and not the Downtown location.  However, if you're willing to drive, the downtown location has an incredible outdoor space that looks out into downtown Dallas.
Best Dishes: Queso Fundido, Queso Poblano, Carne Budin Azteca, Carne Asada, Brisket Enchiladas, Cochinita Pibil, Pastel de Chocolate
Jasper's –$$$$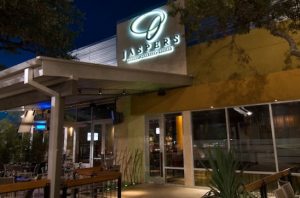 Best fine dining in North Dallas
7161 Bishop Rd
Plano, Tx 75024
469-229-9111
When money isn't an issue and you're really looking to impress your date with an incredible meal and service, Jasper's is the place to go. Jaspers is all about the class and the steaks. The ambiance in the dining room is upbeat but classy and the wait staff is very attentive.  Although I have not been there in about a year, I can still safely say that you will have a great experience at this restaurant and thoroughly impress your date. Definitely make a reservation for this restaurant.
Best Dishes: Maytag blue cheese potato chips, Wood Rotisserie Prime Rib, Black Angus Tenderloin filet, slow smoked baby back ribs
Down Town And South Dallas
Hattie's– $$$
Best traditional dining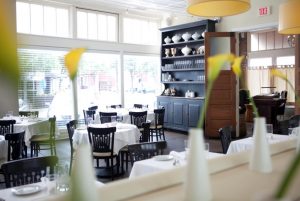 418 N Bishop Ave.
Dallas, Texas 75208
214.942.7400
Hattie's has a lot of things to offer: a great location, good food, but most importantly, the feel in the dining room. Although it can be quite loud, the dining room has a very antique feel while remaining fresh and kept up in appearance. The tin ceilings as you walk in truly make you feel like you've stepped back in time, but then the waiters come out with finely crafted contemporary food, creating a fine balance between old and new. The food here is Southern with a modern twist. Anyone can find something they like here. Reservations are highly recommended here as well.
Best Dishes: Tomato Bisque Soup, Pecan Crusted Catfish, Molten Chocolate Cake
Palomino– $$$
Best setting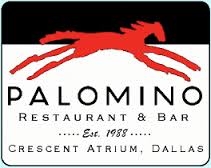 500 Crescent Court, Suite 165
Dallas, TX 75201
Palomino is great for students who want to impress their date and also not spend an exorbitant amount. Palomino's setting embodies everything a great restaurant needs: a spacious feel, but quiet enough that you can easily hear the other people at your table. I haven't personally been back to this restaurant since they hired a new chef, so I cannot yet recommend any particular food items, but I doubt that the setting has changed much since I was last there, which is really the selling point on this restaurant. Also, the location in downtown is beautiful and would be fun to walk around before you head to the dance. Reservations are highly recommended for this restaurant.