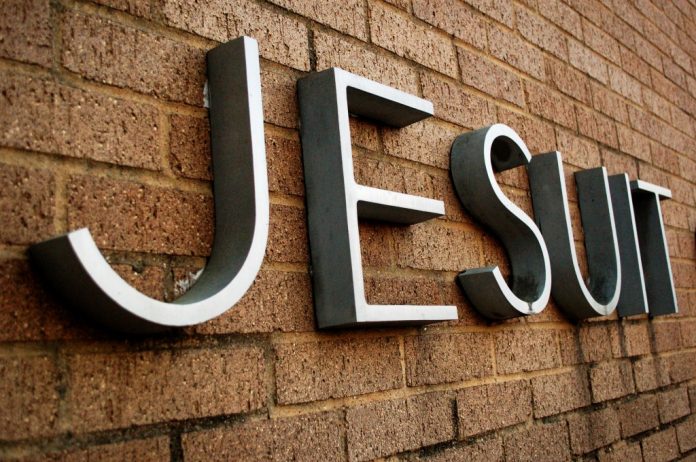 Mr. Garrison, incredulous, shakes his head and mumbles incoherently to himself as he takes out a sharpie to make amends to the 28 Acre t-shirts he recently commissioned as a surprise for Mr. Knize. Last Friday, March 27th, Jesuit discreetly settled a court case with the homeowners of the neighborhood to the rear of the school, conceding around an acre of land to the city of Dallas.
In a recent lawsuit, the community behind the school sued Jesuit College Preparatory on the grounds of illegal student parking behind in the neighborhood, rather than the school parking lot. The judge ruled in favor of the plaintiffs, demanding Jesuit heed over roughly an acre of land at the back of the practice field which will be used as a small play ground for the community.
"It's truly a tragedy" said Mr. Brandon Bub, a Jesuit graduate of 2010. "The full twenty eight acres was a part of the school, it was a part of the students", he said with a hint of sorrow. Throughout his time at Jesuit, he "felt it was a defining characteristic of who the graduating class was."
Trying to look on the bright side, he commented, "at least it's going to a good cause". Mr. Bub finished his statement with "it's the end of an era," accompanied by a melancholy sigh and a quick rub of the eyes.
Robert Morris '16 also weighed in "I can't believe that something like this would happen. I mean, it was just a few kids parking." Commenting on the handling of the situation, he feels "Jesuit has taken this into really good care, there's not much commotion and they're handling it very professionally."
Morris seemed distracted: "the school feels as if it's just empty now. Even though we may only be twenty-seven strong now, Jesuit will always be the twenty-eight to me."
Truly, this event will shape Jesuit forever, and it is not something the student body will take lightly. A word of caution: keep your cars away from the neighborhood, we may yet lose another acre. Willow seems to be a shady spot now too. Use your judgement.
Happy April Fools' Day everybody.