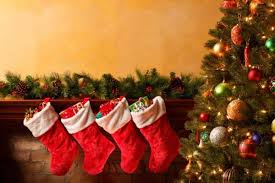 Are you looking for the perfect gift for a family member or friend this Christmas? Do you have a secret Santa for whom you need the perfect present? Do you want to knock the socks off of the recipient of your wrapped surprise? Then you need to read this guide for the 15 hottest gifts of the Christmas season!
15. Nerf 2-in-1 Demolisher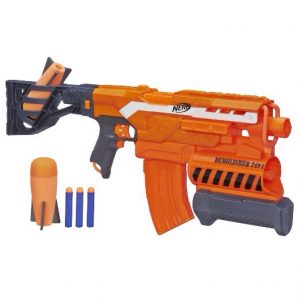 Spray your enemies with an array of deadly, orange, soft foam darts and finish them off with a large, foam, air-propelled rocket. You'll never be laughed at or called a nerd again!
14. iPad Foosball Case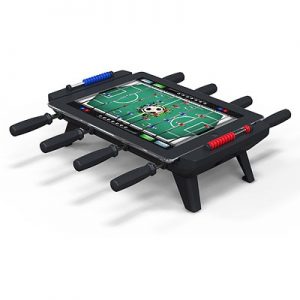 Are you doing your homework right now? Will you eventually? Of course not! This amazing iPad case allows you to finally multitask! Now you can not do your homework AND play a game of foosball with your friend/enemy right on your very own iPad! (iPad not included.)
13. George Foreman Quesadilla Maker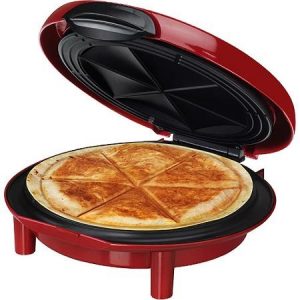 This little miracle allows you to make your very own quesadilla with your own two hands and an electrical outlet. It's great for when you're too lazy to go to Taco Bueno or when you don't feel like dealing with sassy employees in the drive-thru window.
12. Beard Beanie


Let's face it, your facial hair can't rival the majesty that is the bearded greatness of some men. Instead, buy your beard beanie and keep your head warm and wear a highly realistic beard that would even make Ron Swanson jealous!
11. Snowball Blaster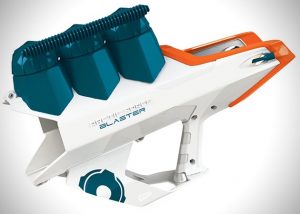 We all know the feeling, having feet of snow around us and not having the ability the form it perfectly and shoot it at your friends. This solves that exact problem. It goes hand in hand with the previously mentioned Nerf gun to destroy your archenemies.
10. Bouncy Ball Creation Kit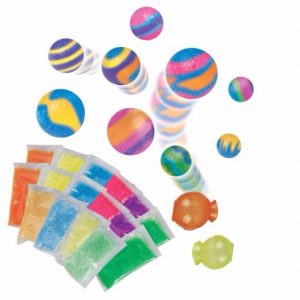 The feeling of bouncing a ball several hundred feet in the air is akin to no other experience. Now you can relive your childhood. At least for the 10 seconds you have before losing it.
9. Sony Walkman Radio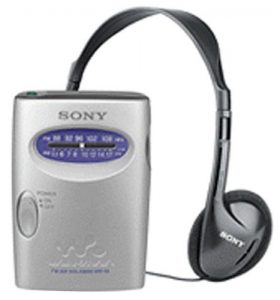 Stay up to date with the times! This little radio receives both AM and FM radio waves for hours of entertainment. Be quick, this state-of-the-art technology is selling fast!
8. Jedi Bathrobe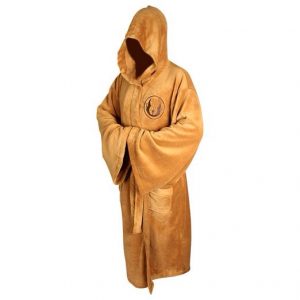 Don't lie, you've always wanted to be a Jedi. Unfortunately, our current situation deems that impossible. But with this awesome gift, you can try the "fake it til you make it" approach by dressing like one! (Light saber, ability to use the Force, and Millennium Falcon not included.)
7. Nubrella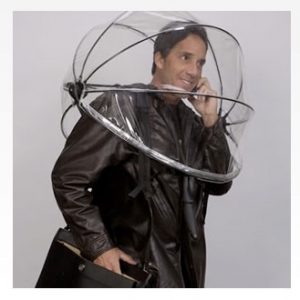 All the rain in Dallas is maddening, it seems like every day that umbrellas cover the streets. Umbrellas are just so demanding, requiring one, sometimes TWO hands to hold! Now with the Nubrella, you don't need to use your hands at all.
6. Transforming USB Stick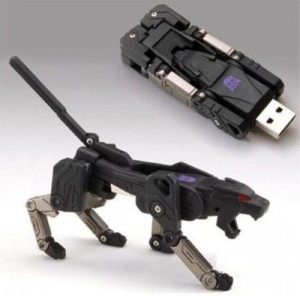 Have you always wanted a useful way to carry around all your essays and tote a Decepticon robot in your pocket at the same time? Because your answer was yes, it might be your lucky Christmas season.
5. Seasonal Sweater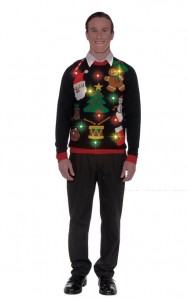 Tired of that old itchy wool sweater Grandma gave you last year? Hate the recurring power outages at all of your Christmas parties? Freshen things up with a light-up Christmas sweaters. Fashionable AND functional!
4. Nickleback- "No Fixed Address"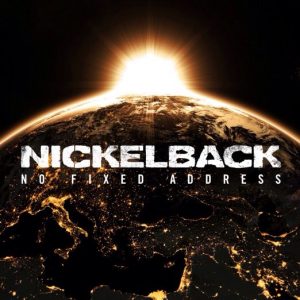 This holiday season wouldn't be complete without the serenading sounds of the latest Nickelback album, a must have for any lover of music. (Find the review here!)
3. Pillow Fight Weapons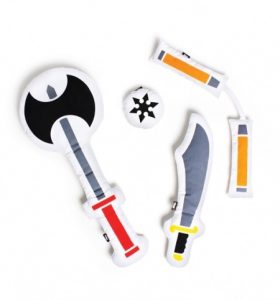 Are your regular pillows just not fulfilling that thirst for battle? Do you yearn for the feel of a cotton filled hilt? These hand crafted weapons are perfect for your late night raids on the pantry.
2. Hip Hop T-Shirt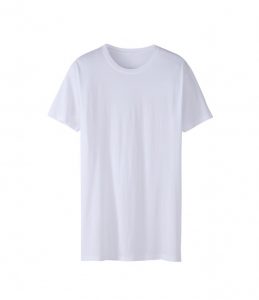 The perfect shirt for wearing under your sweater. Kanye West perfectly crafted this angelic item for the common man. No other shirt will make you feel more important or "hip-hop." This shirt, no matter who you are, is the only shirt you will ever need!
1. Zenith Academy Automatic Watch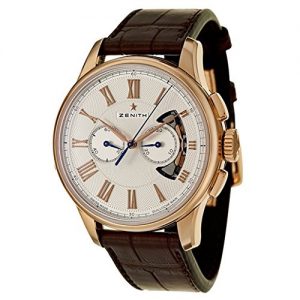 The perfect gift if you're feeling a tad extravagant this season. A great heirloom for passing down to your great-great-great-great-grandchild, this watch is a solid investment in today's economy. At $110,000, it's an absolute steal! Plus, it looks great!
And there it is, the greatest compilation of gifts ever assembled for this selfless season. Although, no one will blame you if you buy these for yourself. Have a brilliant Advent Season and may your stockings be stuffed with many ties and/or bow ties.
Happy Holidays!