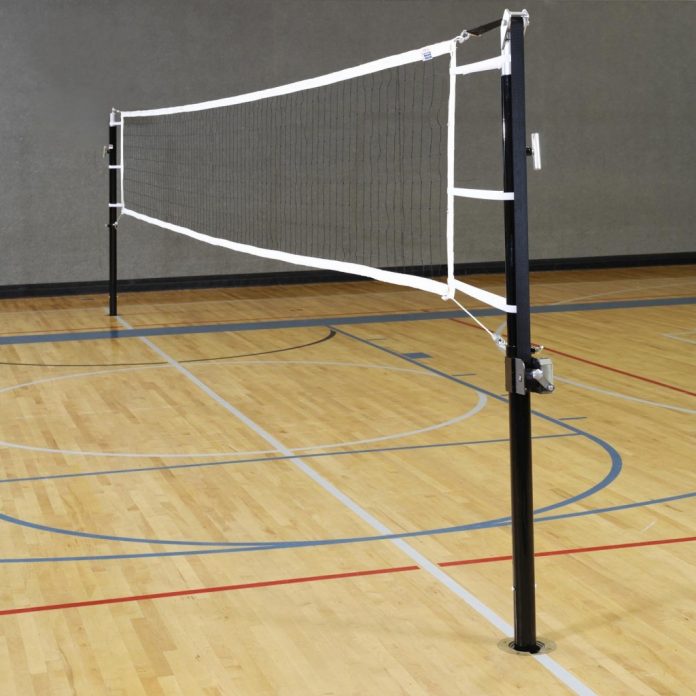 White volleyballs bounce around Walsh Gym at 7 AM on March 2nd as nervous Jesuit boys pour their hearts out on the polished hardwood floor, hoping for a chance to make the 1-year-old Jesuit volleyball team. Coached by Mr. Timothy Howard and Mr. Austin Nevitt, the team looks forward to having a prosperous and eventful season.
While the team is a new team at Jesuit, Coach Howard remains optimistic about the skill of his players saying, "It is a very fun sport that has been classified as a women's sport in this part of the country, but is huge in the Midwest and California.  We are coming off a very successful first year with only a couple returning players, so we are growing as this league grows. The league is now up to about 15 schools, and at this point, we are seen as one of the teams to beat."
Tryouts were conducted over two days  as the coaches tried to narrow down which players would be most beneficial to the newly instated team. Many players came out to tryouts, hoping to see their abilities be utilized by the Jesuit volleyball team in their games, but, as with any team, players had to be cut and left out of the final team. Howard, realizing this rough process, knows that, "It is always difficult making those decisions because we had so many talented guys try out, and everyone has different strengths and weaknesses," so the team has to make sure every guy on the final roster is helping the team with their individual abilities.
Junior David Fulkerson, a returning player from last year, commented on his coach's wisdom when picking players, explaining "Coach Howard did a good job, choosing a lot of strong athletes who understood the complexities of the game."
The way the team is split up is a system only few teams have implemented at Jesuit. Coach Howard explains this process as having "a practice roster of 15 people. Everyone in the practice group is capable of earning a spot on the roster for any game or tournament." Using this technique pushes players to continually try their hardest in practice and in games in order to make that gameday spot to lead their team to victory.
In a league with only 15 teams, the Jesuit volleyball team doesn't have a usual season. Instead of single games spanned out over a series of months, the team has, "three main tournaments on Saturdays in April. Outside of tournaments we have matches and scrimmages scheduled with teams on week nights whenever teams and gyms are available," says Coach Howard.
With the season looming ahead, both the coaches and players are trying their hardest to prepare for a season that has only happened one time before. This impressive feat will yield interesting results for the newly initiated Jesuit Athletics team. Stay tuned for the results of the tournaments in April.