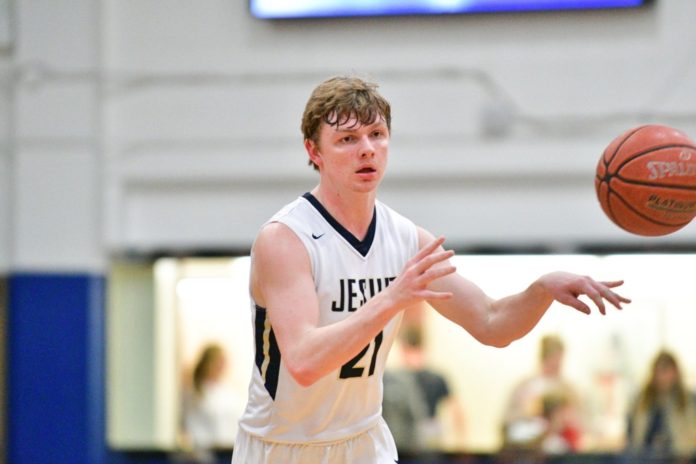 When Winter Break comes to mind, people think of a couple of different things. Christmas, the New Year, and family are usually involved, but for the Jesuit Varsity Basketball team, this past Winter Break meant two things; the Whataburger Tournament and Allen.
The Whataburger Tournament
For Jesuit, the Whataburger tournament consisted of four games between Justin Northwest, J.J. Pierce, Arlington Martin, and San Antonio Wagner. Jesuit went 2-2 for this tournament, and it seemed to be very constructive for the team. The Wagner and Northwest games were very close losses, while the Pierce and Arlington games were the well deserved win.
Coach Hill remarked, "I thought it was time very well spent because we got exposed on a few areas that needed improvement."
The Allen Game
Following up the Whataburger Tournament was the game with Allen. From this game, it was easy to tell that Jesuit had learned from their mistakes from the tournament. Jesuit held their own against the first ranked team at the time. This game saw more shots, rebounds, steals– and better play– than any of their previous four games.
Coach Hill said, "We were in control the whole game and they made a late run to cut it to two. A lot of teams would have folded in that atmosphere but we went on a 5-0 run and put them away."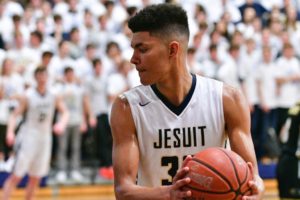 Summary
Overall, the most important thing that came out of the Winter Break for Jesuit Varsity was the experience that was gained and applied during games and practices. Jesuit learned more on connecting shots, as well as passing and rebounds.
Coach Hill said that "it was a very exciting and eventful break. I like the way the team continues to come together and compete despite dealing with a few injuries."
Stay tuned for more on the Jesuit Varsity Basketball team on the Jesuit Roundup!