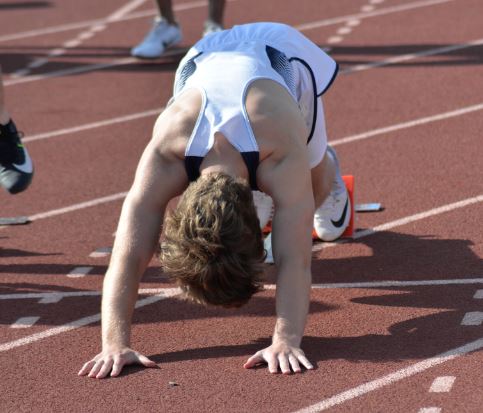 Hosting its annual Sheaner Relays, Jesuit's own Track and Field team excelled, claiming two victories at the event.
The first, by Collin Lark '19, was in pole vaulting, capturing the win by eclipsing the 15 foot vault. Collin said the success achieved by his teammates and himself could be credited to the "great coaching staff that always prepared us for competition," earning him a first place finish and Jesuit's first field event win in over 6 years.
The other first place finisher for Jesuit was Parker Towns '18, who won the 300-meter hurdles, running a time of 38.90 seconds. Parker's win gave Jesuit its first individual sprinting event in 10 years.
Other highlights include Jesuit's medley relay team placing 7th and the 4×200 team finishing in 14th. Mitchell Campbell '20 said  they "showed the grit and determination" that all Jesuit ru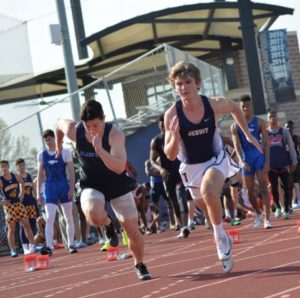 nners and field event competitors have. Other top 15 finishes include sophomore Tommy Roy, who placed 10th for shot put, qualifying him for regionals, and Wyatt Hummel, placing 11th in discus.
Jesuit's impressive placing led them to capture the highest point total out of the 9-6A district, which Remi Beaudoin '19 said "[was] an amazing achievement that shows the hardwork  we put in."
Photos by David Horton '18