I'm sure you've seen the large hole next to the parking lot. It's hard to miss with all the construction workers and equipment around. Rumors have been flying all around about this structure that will eventually become the new natatorium, and not much has been said on the matter. However, that changes today as The Roundup describes the plans and design for the fantastic facility, made possible by an unexpected, but very much appreciated, gift from a single donor.
Structure
The natatorium will roughly be 29,000 square feet in size, featuring two pools. There will be eight 25 yard lanes in the competition pool as well as a four-lane shallow water pool. The competition pool will have elevated stands for spectators and coaches to observe as athletes swim, while locker rooms and offices for appropriate faculty are built-in on the first floor, all connected to the main facility.
Uses
With a wide array of athletic and other needs at Jesuit, the natatorium will work to serve many different groups of students, with not only swimming and water polo athletes benefiting. The pool will be used for swim lessons and physical education classes, as well as the obvious uses for the swimming, diving, and water polo teams.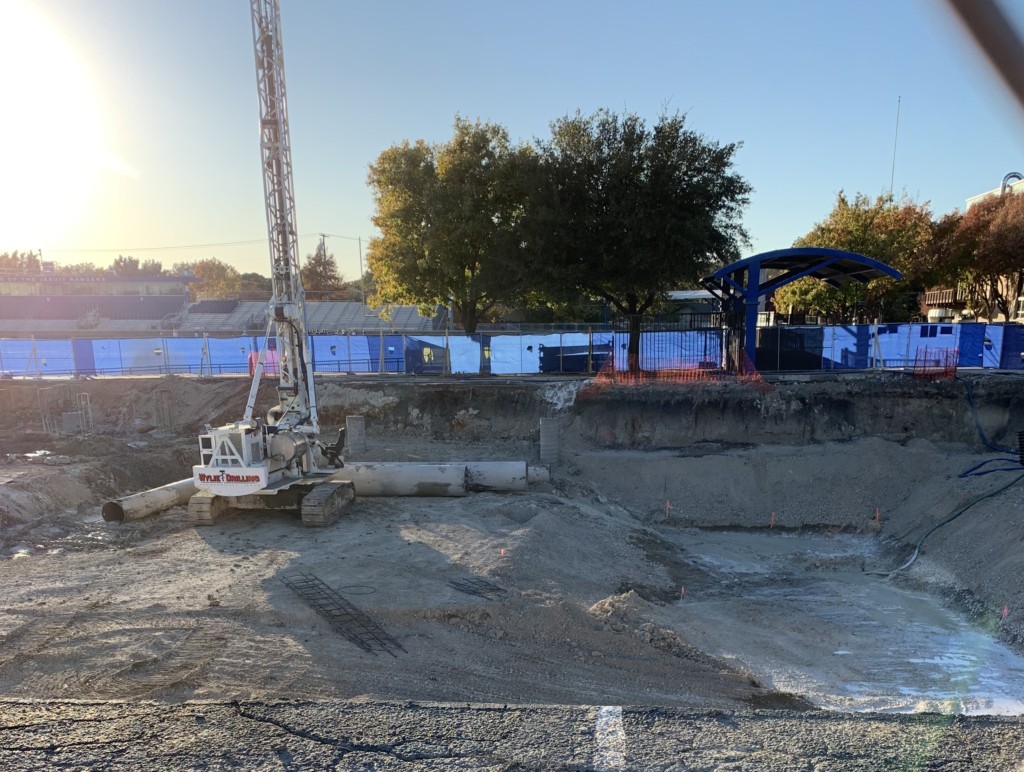 It also will be used for lifeguard training or scuba certification, to make it easier for students to become proficient in these areas. Other athletic teams will benefit from the use of the natatorium as well, as shallow water and training pools can be used for cross-training and injury rehab. This facility will also allow Jesuit to provide a "learn to swim" program for all students thus offering an opportunity for every Jesuit student to access a potential lifesaving ability during their time at the school.  
While construction on the natatorium is in its beginning stages, Jesuit hopes for a completion date in early 2021. It's very exciting for all of the campus to see the early framework of this soon to be impressive structure, and it's safe to say that all are thankful for this generous gift and are looking forward to using this facility in the not so distant future.