Head Coach: BJ Antes
Assistant Coach: Seth Waits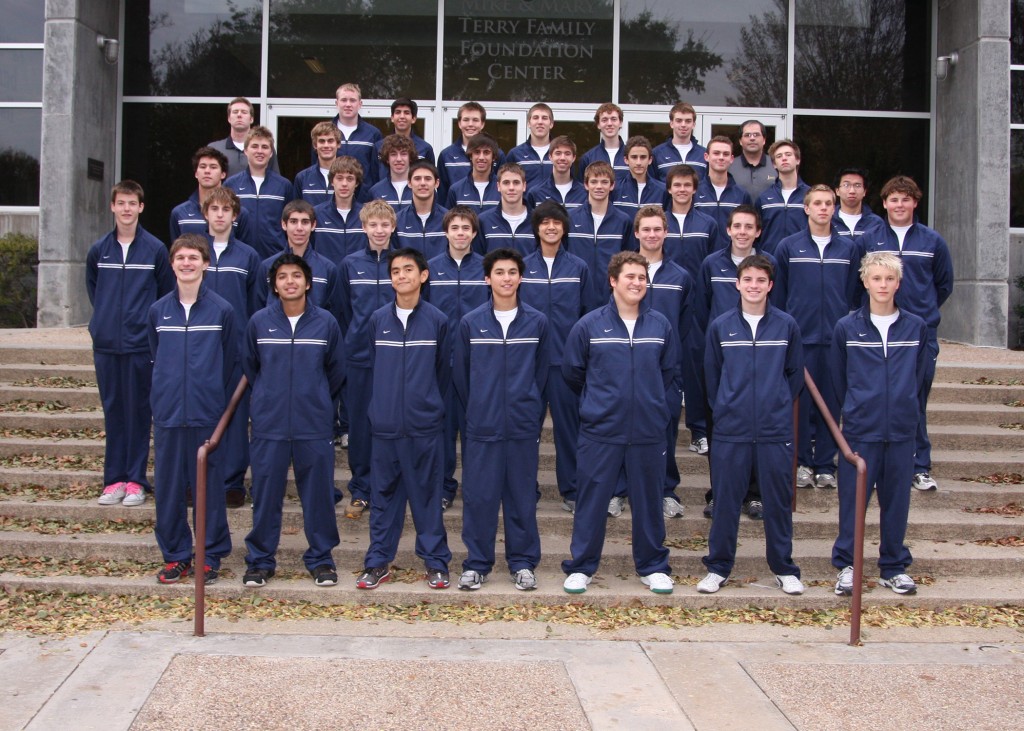 Last Year:
– New School Record in 100 Fly set by Greg Hoffman
– 5th Place out of 41 teams at North Region TISCA meet
– 3rd Place at District 8 – 5A Championships
– 4th Place out of 22 teams at Region 2 – 5A Championships
New Season, Same Faces
Overview: The Jesuit swim team starts the new season with 8 returning seniors and 15 juniors, the majority of who swam Varsity last season. The team is enthusiastic about its upcoming season, prepared to build upon the successes and experiences gained from previous years and the training endured over the summer. Continuing with tradition, the team will host its annual meet, Ranger Relays, consisting entirely of team-based swims, an event which draws some of the fastest teams from around the metroplex. In addition, this year swimmers will travel to Houston to face Strake Jesuit in a swimming and water polo dual meet. Water polo captain Brendan Metcalf thinks that "going to Houston this year is going to be a special event as we haven't faced them for the past two years. Jesuit water polo has really improved over the past two years as our program has grown by leaps and bounds." And with a new season come plenty of freshmen swimmers, some ready to dive right in and contribute in varsity meets, others swimming competitively for the first time, but all ready to accept the challenges that the sport of swimming presents.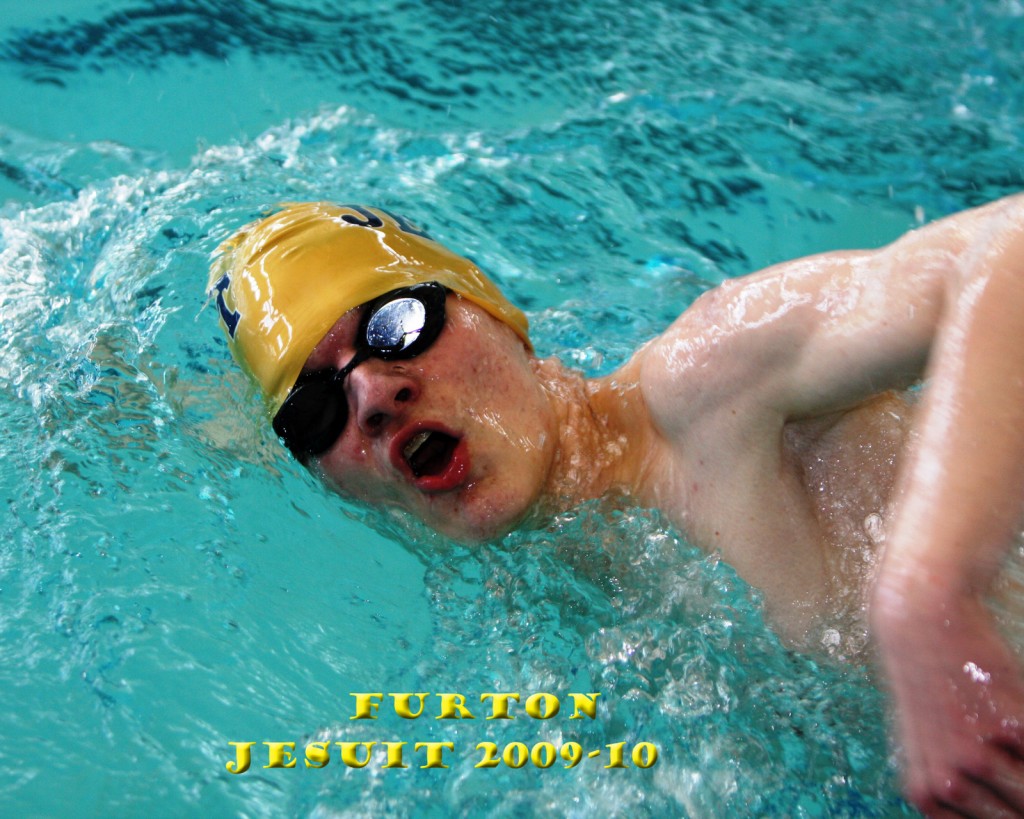 Meet Lineup: This year, the team will probably be organized into fluid JV and Varsity squads, meaning that swimmers can and most likely will swim in both Junior Varsity and Varsity meets. Also, the team will field at least two relay teams for each of the three relay events in a normal high school meet (200 Medley, 200 Freestyle, and 400 Freestyle).
Rising Underclassmen
One of the fastest underclassmen on the Jesuit Swim Team, the "Futscher" of Jesuit swimming, sophomore Eric Futscher, promises to supplement the team's youthful core of sophomores and juniors. During his freshman year, this athlete swam in a remarkable variety of events, from the 50 free to the 200 IM to the 500 free and everything in between. Coach BJ Antes remark: "Eric's probably our most versatile athlete. He'll swim anything you tell him to. He shows up every morning and works hard." Eric's goal this year is to make it to State in his favorite event, the 100 Breast.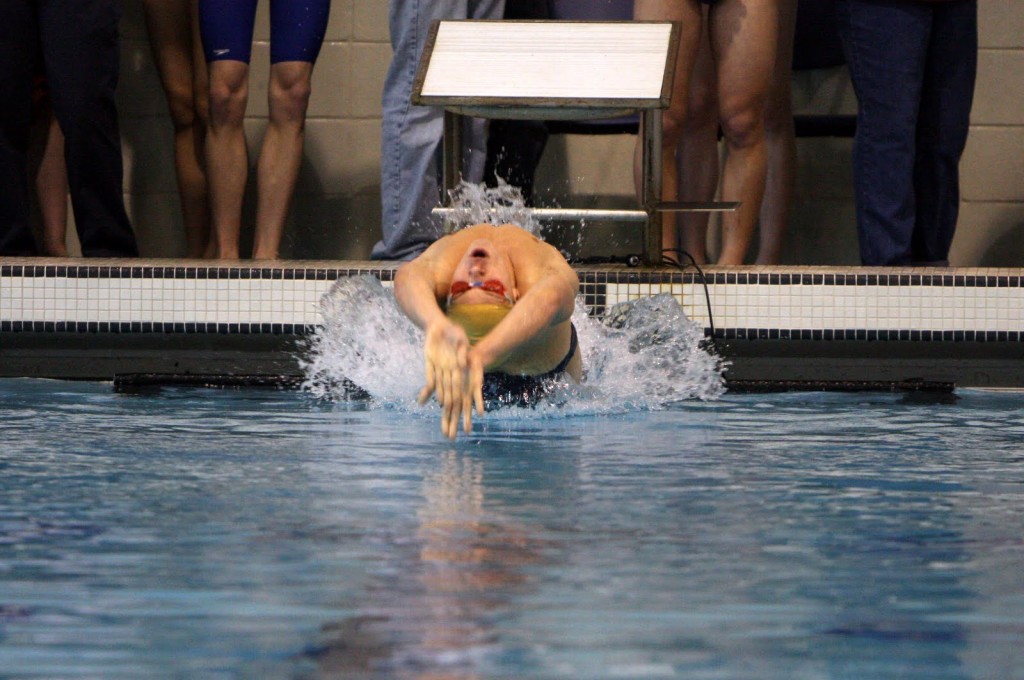 Another weapon in the Swim Team's arsenal this year resides in transfer Brooks Maczka, a junior from Richardson Pearce. Able to swim the 500 Free, an event most swimmers shy away from because of its imposing length, Brooks looks to strengthen Jesuit Swimming's most glaring weakness from last season, undoubtedly distance freestyle, with his participation in the dreaded 500 Free. With his passion for long distance and ability to pace himself extremely well throughout a race, look for Brooks to make a splash on the team in his first season as a Jesuit Swimmer.
Among the 15 returning juniors this year are 2 swimmers whose times stand out far above the rest. Literally. Sporting best times and swimming at Regionals last year as sophomores, Alex Knitch and Garrett Toledo return to the Jesuit Swim Team this year. They swam the entire summer, recording best times already during early season conditioning training.
Overall: With no true superstar swimmers leading the way, the Jesuit Swim Team will have to rely on its superior depth and teamwork to swim its way to the best season in Jesuit's history.
Season Goals
 When asked after an exhausting early season, dry land workout about the upcoming season, coaches BJ Antes and Seth Waits replied that this Jesuit team has a "strong chance to do something special." The swim team's twofold goal this year is to advance 2 relays in each of the 3 relay events to the second day of the premier midseason meet of the season, TISCA, and to win the Regional championships by scoring the most points in the men's field. Both achievements, if accomplished, would be firsts for Jesuit swimming in the UIL era.
(For Varsity only)
Regional Champions at the 3 – 5A Region Meet
Top 3 at North Zone TISCA at Loos Natatorium
All 6 Relays to the Region and TISCA Finals
Final Summary: With an unmistakable confidence radiating from senior captains Jeremy Bauer and Synyoung Li and incredible overall depth, this year's team has the potential to be the best swim team Jesuit has ever produced. Their toughest challenges will come from area powers Plano Senior and Southlake Carroll, against whom Jesuit will be racing and competing for one of the top 3 spots at large. "If this team continues to work hard every morning in the water," Coach BJ remarks, "they can do a lot of damage this year." According to Senior captain Synyoung Li, "If the entire team swims hard every morning, [then] the team will reach and surpass all of its goals." In conclusion, Jesuit Swimming can absolutely achieve its goals and dominate formidable opponents on its way to producing the most successful season ever by a Jesuit swim team in the UIL.