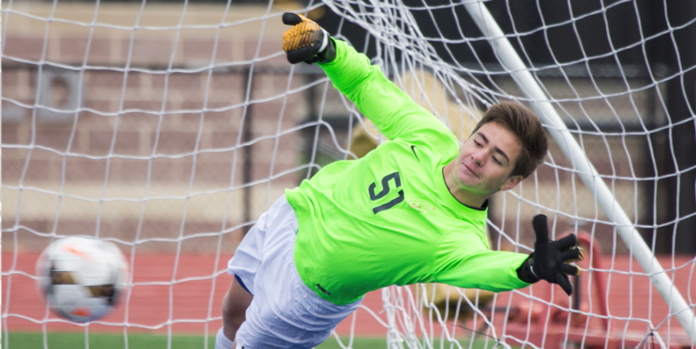 On February 2nd the Jesuit Rangers played against the clever Richardson Eagles, seeking to start a winning streak.
Richardson scored first, leading for a bit. However, with some Groundhog Day luck, the Rangers quickly scored a goal as  Diego Sierra '20 received the ball from JP Koshakji '18, and he takes it down the right sideline. Then he passed it to a squared Christian Lerma'18, who made a move and calmly deposited it from 10 yards! Making the score 1-1.
Diego smashed home a penalty kick that Lerma earned from a 1v1, making the score a 2-1 ranger lead.
Soon after, Diego Sierra left Richardson the left back gasping for air and forced into a recovery tackle as he took the ball and scored a goal.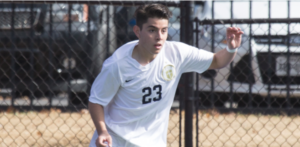 The Rangers take a 2 point lead.
Furthermore, Diego with a nice the hat trick! Nice build from Koshaji to Andrew Ghilcrist'18 who chipped the last defender his left from the 35 yard. One bounce and Diego headed over to make a goal kick and bring Jesuit two, making it a 3 point lead for Jesuit.
With 5 minutes of play, the Eagles clawed one back on a penalty kick making it a 4-2 ranger lead. With a minute left the Rangers got close to making another goal and they missed. But, the clock ended and the Rangers win 4 to 2.
A Great Game for the Rangers.
Alexander Reznicek' 18 stated that he thought this game "showed great teamwork, strength, coordination, and is a sign of great things to come from the soccer team this season."
Likewise, varsity head coach, Charles Delong, called it "a great effort by the boys which really showed how hard they practice, as the hard work  is finally paying off."
Finally, Diego Sierra' 20, the game's MVP, showed great happiness for his success in the game as he charged the field at the end, he said"(tentative quote)."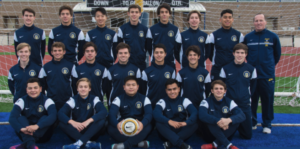 Jesuit travels to Skyline on Tuesday, 7:30 pm, be prepared to hear more on the Roundup.