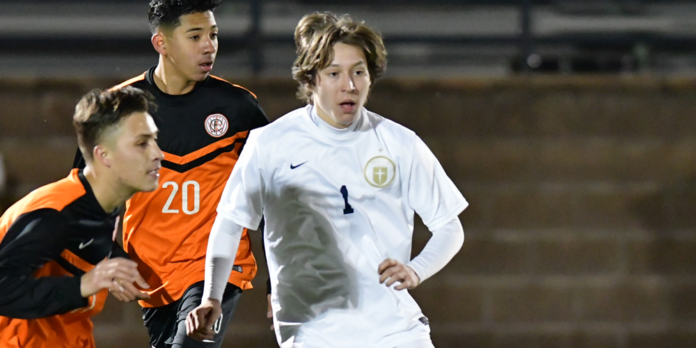 Jesuit varsity soccer closed their first set of district games last Wednesday, February 21. They tied a strong Berkner team 1-1 leaving the mighty Rangers with a 3-4-5 record.
The game started out very rough for the Rangers, Berkner scored early in the fifteenth minute of the first half to give the rangers a wake up call. However, with some wise words at half-time from varsity head coach Charles DeLong, the Rangers returned to the field with their guns blazing.
Late in the last half Jesuit's forward John Scott Lacina '19 scored to tie up the game.  However, Jesuit made one more push. The Rangers came close to pulling out a win. However, a shot from J.P. Koshakji '18 clanked off the goal post.
Lacina stated that "playing conditions were against both teams.  [However,] creating chances was not the problem. He credits the success to teamwork and practice"
He said "We look forward to this second half of the season and making a push for the playoffs."