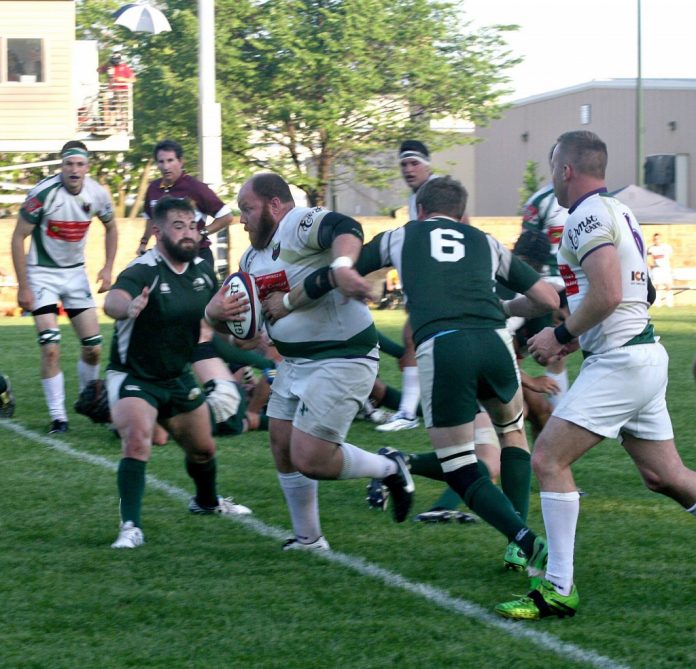 Two-Time wrestling state champion; state champion in rugby; player for the football DFW All-Star Game; winner of the "Men for Others" award. These are all achievements of Matt Upton '02, a three-sport athlete and Jesuit graduate. Now, Matt can add "Inductee to the Jesuit Sports Hall of Fame" to his list of achievements.
Every year, Jesuit elects a few former Jesuit athletes into the Jesuit Sports Hall of Fame. This year, Matt was one of the four former athletes inducted for his achievements in rugby, football, and wrestling, and for his contributions to the Jesuit community.
Matt Upton '02, was born and raised in Dallas, Texas. His family was always in the Jesuit Community as his uncle attended Jesuit, and his sister attended Ursuline. After attending elementary school at St. Monica Catholic School in Dallas, Matt became a Jesuit Ranger. At Jesuit, Matt was a three-state athlete, playing rugby, football, and he wrestled throughout his high school career.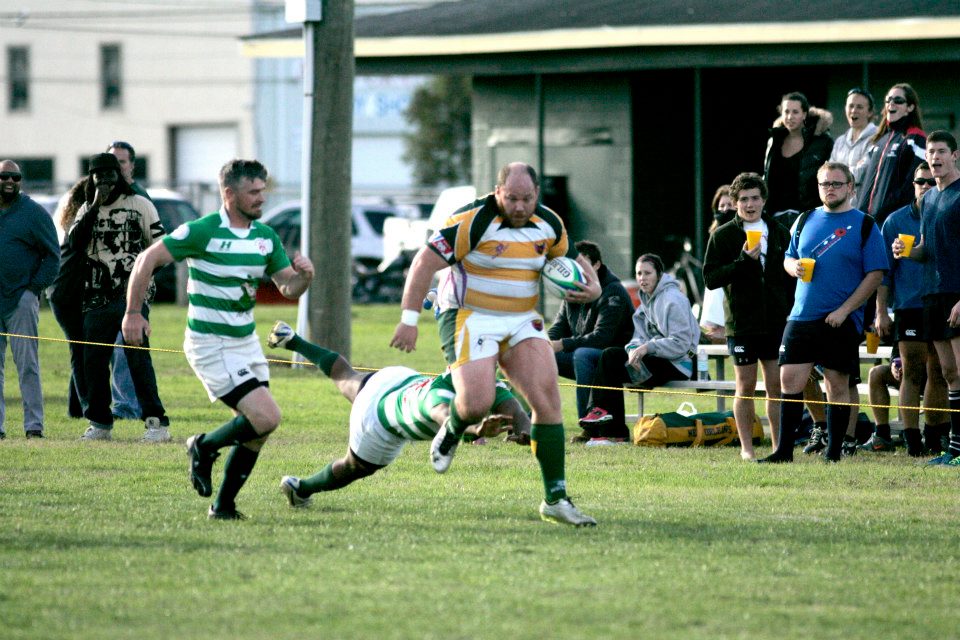 As a football player, Matt played on the offensive line, and he started on Varsity football during his Junior and Senior years. Also during his Senior year, Matt was selected to the All-Area team, and he was also asked to play in the DFW All-Star Game.
In wrestling, Matt Upton was a state champion twice, as well as a team state champion in 2001. During his Jesuit Rugby Career, Matt won a state championship with the Rangers, and he was also selected for the State All-Star team twice.
During an interview with Tom Walsh concerning his selection, Matt stayed humble, noting that "everything that [I] did, whether it was on the field or on the mat, was because of the people that Jesuit surrounded [me] with."
When asked what his biggest achievement at Jesuit was, Matt thought that it had to be his winning of the Men for Others Award during his senior year or being selected to speak at the senior brunch.
Matt was coached by current Rugby coach Mr. Anthony Mattacchione. When asked about Matt, Mr. Mattacchione remembered that "He was a great athlete, and he took care of everyone, he was everyone's big brother. He's deep into his faith and service."
Besides sports, Matt Upton was a senior "Big Brother" at Jesuit as well as an ambassador. He was a member of many clubs, too many to remember without looking at his yearbook. Mr. Upton was also very active at his parish, St. Monica, and his schedule was very busy with clubs, schoolwork, athletics, and parish activities.
After graduating from Jesuit in 2002, Matt Upton attended Lindenwood University in St. Charles Missouri. There, he played football and wrestled for a year before transferring to the University of Oklahoma to continue his rugby career, where he played for four years. During his time at the University of Oklahoma, Mr. Matt Upton played for the Gentleman of Aspen, a rugby club in Colorado. Afterward, Matt played rugby for the New Orleans Rugby Football Club from 2007-2014.
Today, Matt lives in Dallas again, and he currently plays for the Dallas Reds, a rugby football club here in Dallas. He is also active in the parish at St. Monica, and he is part of the Knights of Columbus.
Matt surely deserves this recognition because of his great achievements at Jesuit both in and off of the playing fields. We congratulate Matt, as well as the three other Jesuit graduates who have been inducted into the Jesuit Sports Hall of Fame this past month.