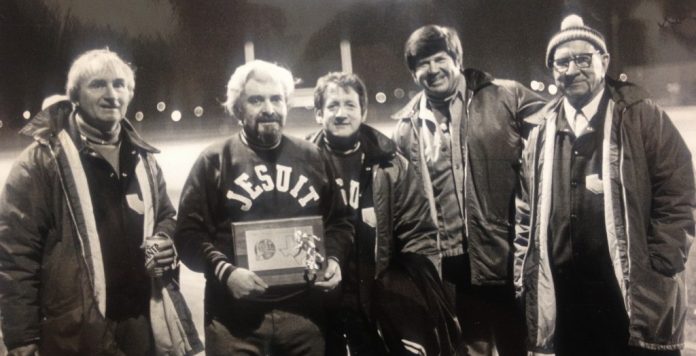 The phrase "livin' the dream" uttered in a smooth southern accent may not seem commonplace to many people today. However, these very words are considered to be the catchphrase of an outstanding and accomplished Jesuit alum. These are the words of 1977 graduate John Koeijmans, a man who in the late '70's excelled beyond his peers on the soccer field.
Koeijmans excelled so much that his accomplishments earned him a spot in the 2014 Jesuit Sports Hall of Fame induction class. But who exactly is this exceptional athlete?
John Koeijmans was born in 1959 into a multicultural family: his mother was Italian while his father was an immigrant from Holland. His father's very cultural background is what prompted John to take up soccer.
"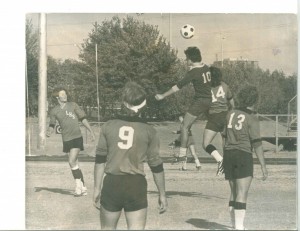 My dad taught me the game," John explained, "when other people didn't really know it that well. Coming from Holland he didn't know how to throw a football or baseball. All he needed was soccer, and that's what he taught his kids."
The Koeijmans household consisted of three boys, John, Nick, and Tony. Nick would graduate from Jesuit two years after John in 1979, while Tony instead attended Bishop Lynch and graduated in 1991.
Prior to his tenure at Jesuit, John attended St. Thomas, a school often considered to be a feeder into Bishop Lynch. And despite initially wanting to become a Friar due to the friendships from St. Thomas and the proximity to home, John instead became a Ranger for a rather peculiar reason: "Truth of the matter is, my mom used to date Father Patrick Koch." Koch of course is the former principle of Jesuit.
However, John explains that it was a "blessing to have gone to Jesuit," as it created lasting relationships and memories. "I'm very grateful for the friends that I've made in high school, and how those friendships have continued past 1977."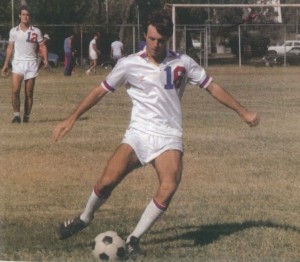 John's fondest memories were made on the soccer field, where he played forward because of his strong right foot and ability to shoot the ball. John had played select soccer for the Texas Longhorns for many years, years that prepared him well for a successful Jesuit soccer career.
His coach was a fellow Dutchman, Henk Meinster, the last head soccer coach before legend and current coach Charlie Delong stepped in. The soccer program back in the 70's, however, wasn't the powerhouse it is today, as Koeijmans explained: "It was kind of a second class sport. Football and basketball were king, soccer was just coming along." John nevertheless thrived.
During his Jesuit career, he ended up playing all four years on the varsity squad, the only player in the class of '77 to do so. John received all state honors his sophomore, junior, and senior seasons. He also was named captain and MVP during his senior year, in which he averaged just under two goals per game.
During his senior year, he led the team all the way to the State Championship, where Jesuit unfortunately would fall short to Jesuit rival Strake from Houston. However, this runner-up finish wouldn't be the end of Koeijmans career, as his talents enabled him to play college ball.
Originally, John was committed to go to Benedictine College in Atchison, Kansas. However, toward the end of his senior year Jimmy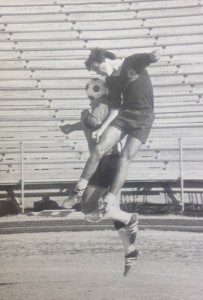 Benedict, the head coach at Southern Methodist University, started showing interest. Sure enough, John switched at the last minute and decided to attend his hometown university.
John's reasoning for switching decisions was that, "SMU was closer to home and had a lot better team. They had ranked in the top 20 in the nation, and [at the time], they were a part of the prestigious Southwest Conference."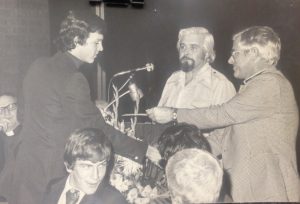 Despite John's superior skills on the soccer field, SMU was quite different from his Jesuit days. The level of play increased significantly and John was forced to compete with the nation's top talent: "SMU was three steps, or three levels above high school. There were a lot of really good players from all over the country. It was extremely competitive and I never got quite the playing time I would've liked. And when I got to SMU, I was 17 years old playing against guys that were 25."
But the talent that John faced came not only from the US, but also from around the world. In practice, he faced players from Mexico City, Mexico, Tehran, Iran, and Glasgow, Scotland.
Despite this tough competition and battle for playing time, John was able to help the Mustangs make two consecutive NCAA tournament appearances. SMU was always ranked in the national top 10 during John's time there. And despite having dreams of being in the MLS, John hung up his cleats upon graduating from SMU.
John studied business at SMU, a major that prepared him well for his non-soccer career. Right after graduating, John got into banking. A few years later he went into commercial real estate finance and has been doing so for 30 years.
John ended up marrying his high school sweetheart Shelley, who graduated the same year as John at Jesuit's sister school, Ursuline Academy. They will have been married 30 years this upcoming June. Today, they have three children, John Ryan, Nicole, and Christian.
John Ryan, also known as JR, graduated from Jesuit in 2004, where he followed in his father's footsteps and played soccer. JR, who played select soccer since the age of 10, excelled at goalie his senior year for the Rangers. John commented that "it was very sentimental to see him play, a great experience."
Next came Nicole, who followed in her mother's footsteps in attending Ursuline. She also played soccer, stopping at high school after playing for John's old team, the Texas Longhorns.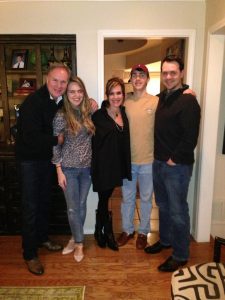 Christian is currently a senior at Jesuit and will be graduating at the end of May at McFarlin Auditorium, SMU. Christian instead played basketball, where he started at point guard his senior year. Very different from John's native sport, he "was initially against it because I knew I could always help him in soccer. I had no idea how to help in basketball, but I'm glad he pursued his passion."
All three children have already or are planning on graduating from Shelley's alma mater, Texas A&M University.
By virtue of being inducted into the Hall of Fame, John met the selection criteria of "playing ability, sportsmanship and character, contribution to teams and games in which the participated, significant athletic achievements at Jesuit and beyond, and supported the proud tradition of 'Men for Others'."
In response to his induction, John said, "it's a great honor to be inducted into the Hall of Fame with such talented Jesuit athletes. I'm very proud to be among this elite group of guys."
John will be honored by the Lettermen's Club at the Blue and Gold Banquet on May 3, 2014 in the Terry Center. He is extremely deserving to be in the Hall of Fame, not only because of his athleticism, but also because of his character. John Koeijmans is a living legend and is definitely "livin' the dream."