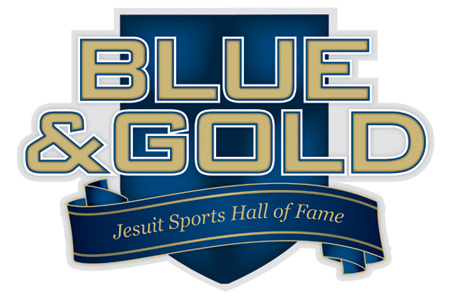 As part of being a "Man for Others," Jesuit students are expected to give back more to the community than what it has given them. The winner of Jesuit's annual Gold Ranger Award must live this philosophy to the fullest and bring honor to Jesuit through positive contributions to the school. In addition to making a positive difference in the community, this individual must have earned a Varsity letter in a sport in his time at Jesuit.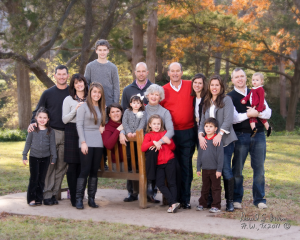 According to Kevin Mullan, Director of Alumni Relations, no one exemplifies these aspects further than Mike Boeding '60. "Mike is one of the alumni that has made a difference and is very much respected in the community," Mullan said in an interview. "Mike's name comes up whenever I interact with alumni, and it is nice to know he [remains] a strong leader who still keeps in touch with his former classmates and teammates."
In 1960, Boeding graduated from Jesuit with an impressive and lengthy athletic résumé. Over the course of his four years, he had excelled at football, baseball, and basketball. Mike describes his sports career at Jesuit as "a serious time in my life when I enjoyed competing and setting personal goals."
He made the varsity basketball squad his sophomore through senior year under the coaching direction of a fellow Jesuit Sports Hall of Fame awardee, Jim Walsh. Mike was also led by his baseball coach, Bill Durick, who has also been inducted into the Sports Hall of Fame. Boeding found both men to be important role models during his Jesuit years: "Both Jim Walsh and Bill Durick were powerful men. They were gentlemen with class on the playing field, and that, to me, was very influential."
Boeding saw his first state championship as a junior, when his basketball team beat St. Thomas of Houston. Although it would be his last state championship as a player, he would soon return as a coach to compete for the same title. Mike was recognized for his superb athleticism with All-State honors his final year at Jesuit.
Mike left Jesuit and continued a sporting career at both St. Mary's University in San Antonio and the University of Dallas.  He participated in both baseball and basketball in his time as a college athlete. It was only a few years after he finished college that he returned to Jesuit as a coach: "I felt that I always wanted to teach, and Coach Walsh asked me if I wanted to have a job at Jesuit. Coaching just kind of happened." Coach Boeding began working as both the freshman basketball coach and a baseball coach while teaching at the high school.
It was only a year later that he took on the job of head basketball coach for the varsity squad and guided the Jesuit basketball program for the next five years. In those five years, Mike's varsity team boasted four District Championships and reached three state finals.
Boeding's teams had a combined win-loss record of 108-58, an outstanding record. His most recognized achievement could be considered the two consecutive State Championships that were won under his guidance. This stands out as the first back-to-back State Championship that Jesuit basketball had ever won.
"Winning both as a coach and a player was an extremely satisfying achievement," Boeding said. "But as a coach I appreciated seeing the bigger picture. I saw [those championships] with a different level of maturity."
And to student-athletes of Jesuit, he offers powerful insight: "Stay involved. Athletics has always been very important to my health and mental awareness, but it doesn't have to be sports. I got involved, and whether it's business or family life, it has helped me to grow and appreciate what I have."
Jesuit Sports Hall of Fame Inductee Jerry Taliaferro '63
Jesuit Sports Hall of Fame Inductee: John Murphy '70
Jesuit Sports Hall of Fame Inductee: Adrian Winnubst '81
Jesuit Sports Hall of Fame Inductee: T. J. Hansen '01
Pat Schnitzius '45 Grabs John F. Campbell Fan of the Year Honor
Gold R anger Award Winner – Mike Boeding '60
Rev. Philip Postell Distinguished Service Award: John Schmeltz '74