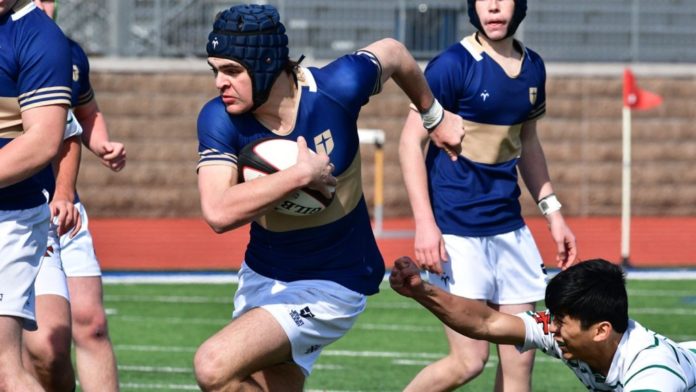 Jesuit Rugby is starting a new season and have played 3 games so far. In their first game they had to travel down to Houston to play St. Thomas, then the next game they went to Austin and played Lake Travis, and played their most recent game at Postell Stadium against Strake Jesuit.
St. Thomas
Jesuit erupted for 19 unanswered points after St. Thomas scored the opening try, dominating a majority of the opening half to take a commanding lead into the break. Senior Mitchell Campbell scored Jesuit's first try of the day and added a conversion kick off of a try from junior Alex Triantos to make a 9-0 lead for Jesuit. Junior Sy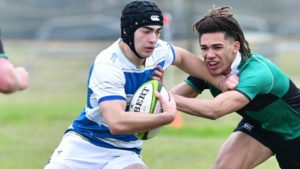 Mendenhall powered his way through the St. Thomas defense, then uploaded to Campbell for a try right prior to the halftime buzzer to send Jesuit into the locker room with a 14-point lead.
In the second half, St. Thomas scored early to snap the Jesuit run, but the rangers were able to keep St. Thomas under control and finish the game.
Mendenhall and Campbell scored again to build a 21-point lead before junior Peter Melle and junior Chris Cook scored two tries 47-12 lead late. This game was a great start to the Jesuit season.
Lake Travis
The next week Jesuit traveled again, but this time to Austin to face Lake Travis. In this low scoring affair Alex Triantos provided Jesuit with their only try of the game. Jesuit defense stood strong against a tough Lake Travis front, only allowing 10 points throughout the entire game. The game finished 10-5, but there were many positives that were able to be taken away, such as very good defense, by only holding Lake Travis to 10 points.
Strake Jesuit
The following week, Jesuit held its first home game of the season against Strake Jesuit from Houston. Junior Luke Aldinger led off the game with a try early in the first half. Senior Mitchell Campbell responded to a Strake try with a go-ahead score to give the Rangers a 14-7 lead. Senior Cal Turner scored to give Jesuit a two-score lead before junior Sy Mendenhall was able to score to answer another Crusader try and  Ethan Lane dove in for a score to push the lead to 35-12 before junior Peter Melle added another score to give Jesuit a 42-12 lead after the halftime break. Strake scored two unanswered tries in the second half, but junior Robert Triantos put the game away with a late try to close the game and put away Strake.
Jesuit will hopefully continue their great start to the season against Round Rock Rugby next week February 22nd and then continue throughout the remainder of the season. Junior Sy Mendenhall stated "we came up short against Lake Travis, but we are using that as fuel to come back stronger and push ourselves harder so that we can improve each game and make a strong run at state". We wish the rugby team the best of luck as they continue the rest of their season.
Check back to The Roundup for more news on Jesuit Rugby!